The contracts for the Saar RB network have been awarded. Part 2 (2,3 million trainkm) will go to VLEXX GmbH (part of Netinara, Italian state railways) starting in December 2019. Vlexx will receive new EMUs from Bombardier of the type Talent3. They will be used on the following connections:
RB 73 Saarbrücken – St. Wendel – Neubrücke
RB 74 Illingen – Neunkirchen – Homburg
RB 76 Saarbrücken – Merchweiler – Neunkirchen – Homburg
On line RB 72 (Saarbrücken – Illingen – Lebach/Jabach) Vlexx will continue to operate Siemens Desiro trains from DB Regio. These will be used until 2024. By then the line should be electrified and new EMUs should take over.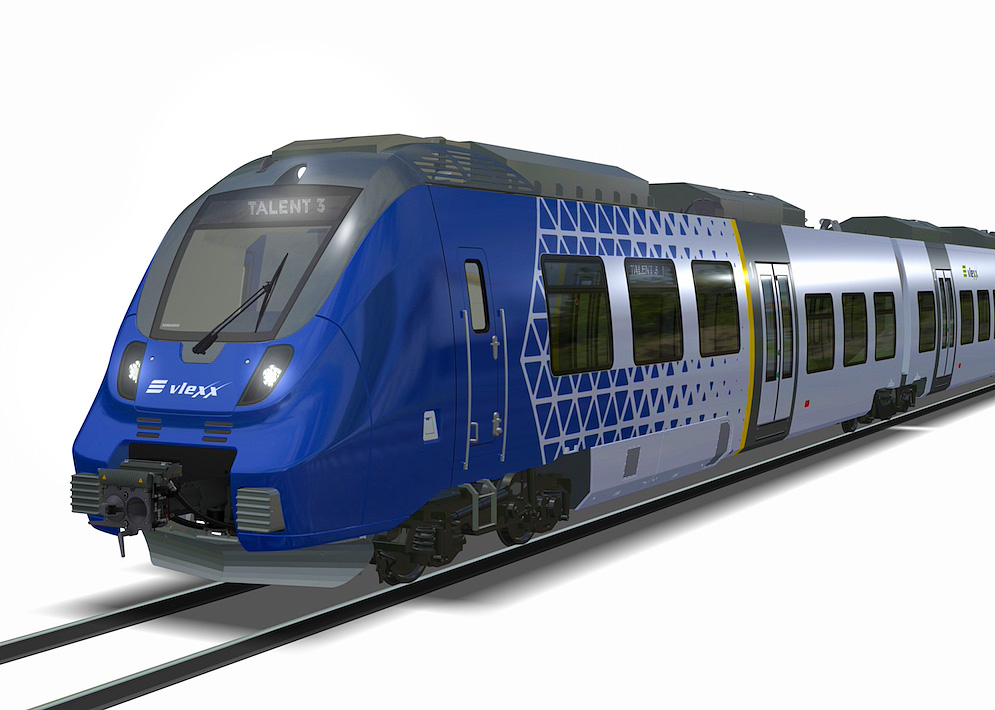 Does the blue livery look familiar to you? VLEXX is already operating Alstom Lint diesel trains that have the same color scheme.