Last time we checked, there was a 'special' 6-car version on tests. Now, the 'short' version of the ICE 4 for Deutsche Bahn has reached its full length. 
This article was originally published on 09.08.2019 and updated on 16.09.2019 and 02.03.2020 (new pictures added).
Update 02.03.2020: Running in the sleet
It has been a while but the tests are still ongoing. Robin Asiédu brings us some fresh images from Mannheim (DE), where he managed to capture trainsets 9204 and 9203 on a trial run despite the bad weather. First, we see unit 9204 leading the test train: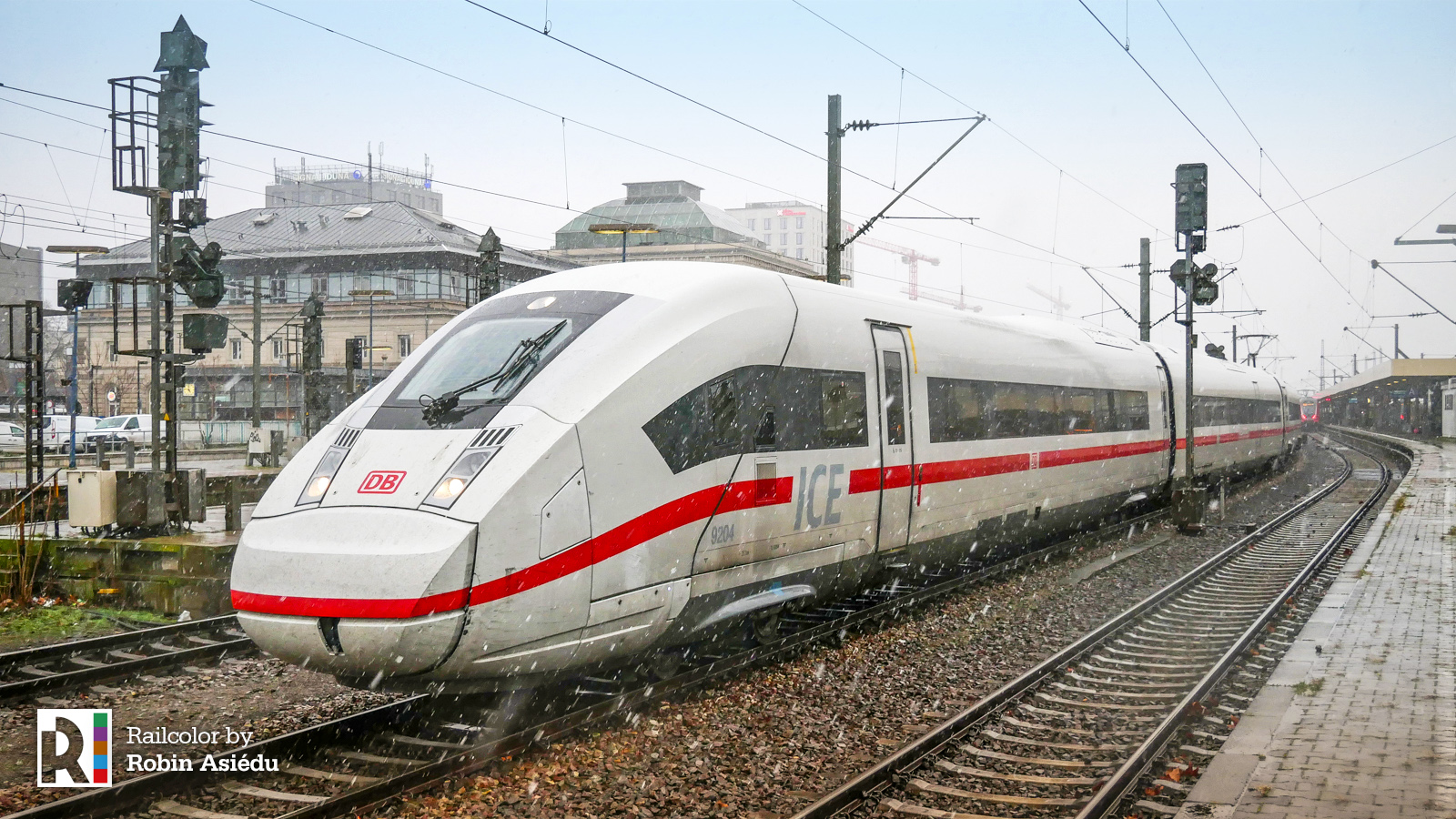 Both images were taken on 27.02.2020. Robin shares that all the DB and technical pictograms on the trains have been now applied to their respective places on the body of the trains. Here is unit 9203 in the back of the special service: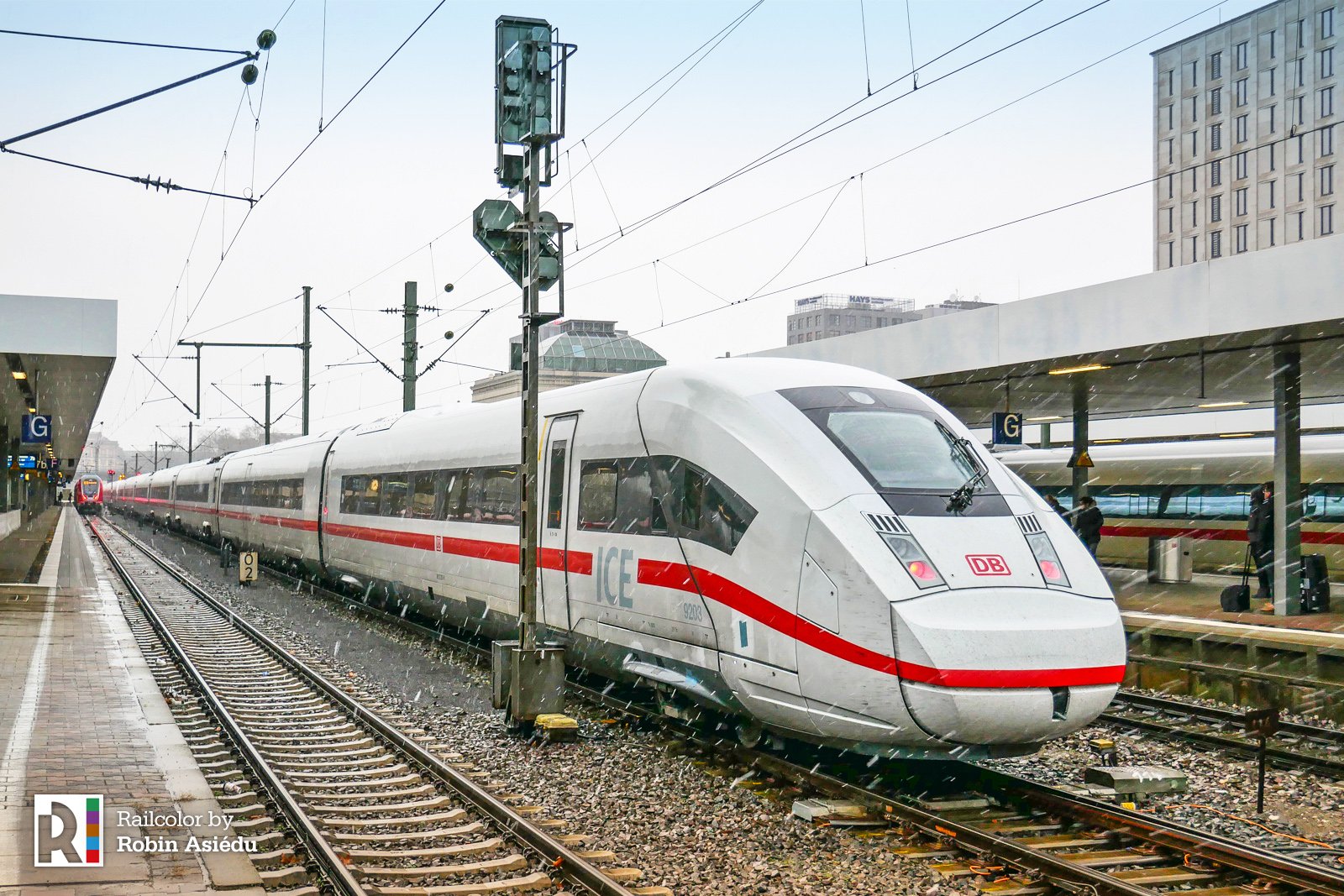 Update 16.09.2019: Austria
We saw them in Germany, now it's Austria's turn to welcome the 7-car ICE4s on tests. On 11.09.2019 Herbert Pschill managed to capture our familiar couple, 9204+9203, running together in tandem from Vienna to Salzburg in Austria. The picture was taken in Tullnerbach-Pressbaum (AT). Just have a look at that impressive, 14-car-long perspective: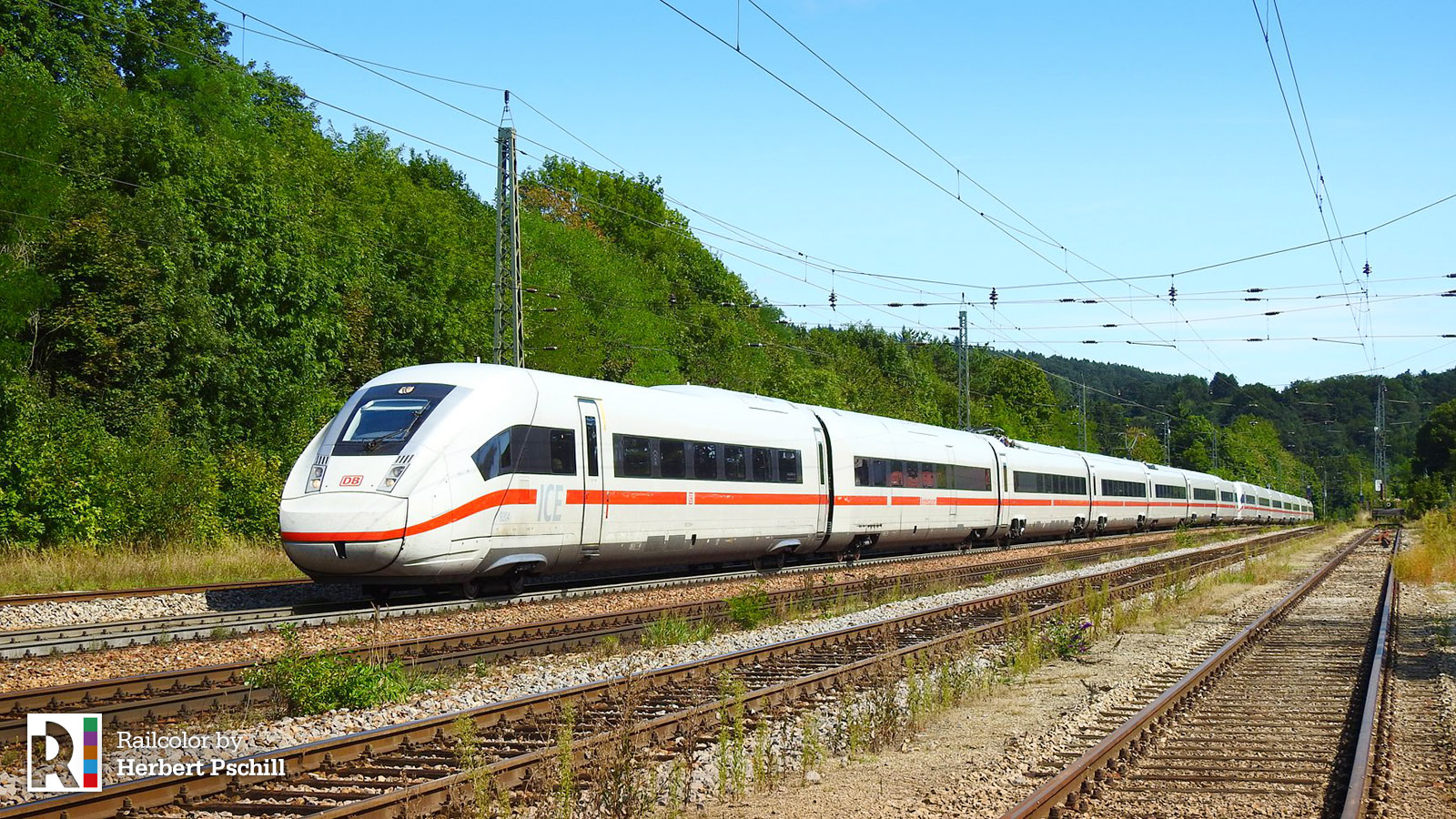 Our original article from 09.08.2019:
While Deutsche Bahn is accepting new long trains again, we bring you images of two 7-car ICE 4s during tests. A total of 37 such trainsets have been ordered by DB. Entry into service is scheduled for the end of 2020.
A double set, consisting of units 9203 and 9204, was captured on trials at the Mannheim-Stuttgart high-speed line (SFS) by Robin Asiédu: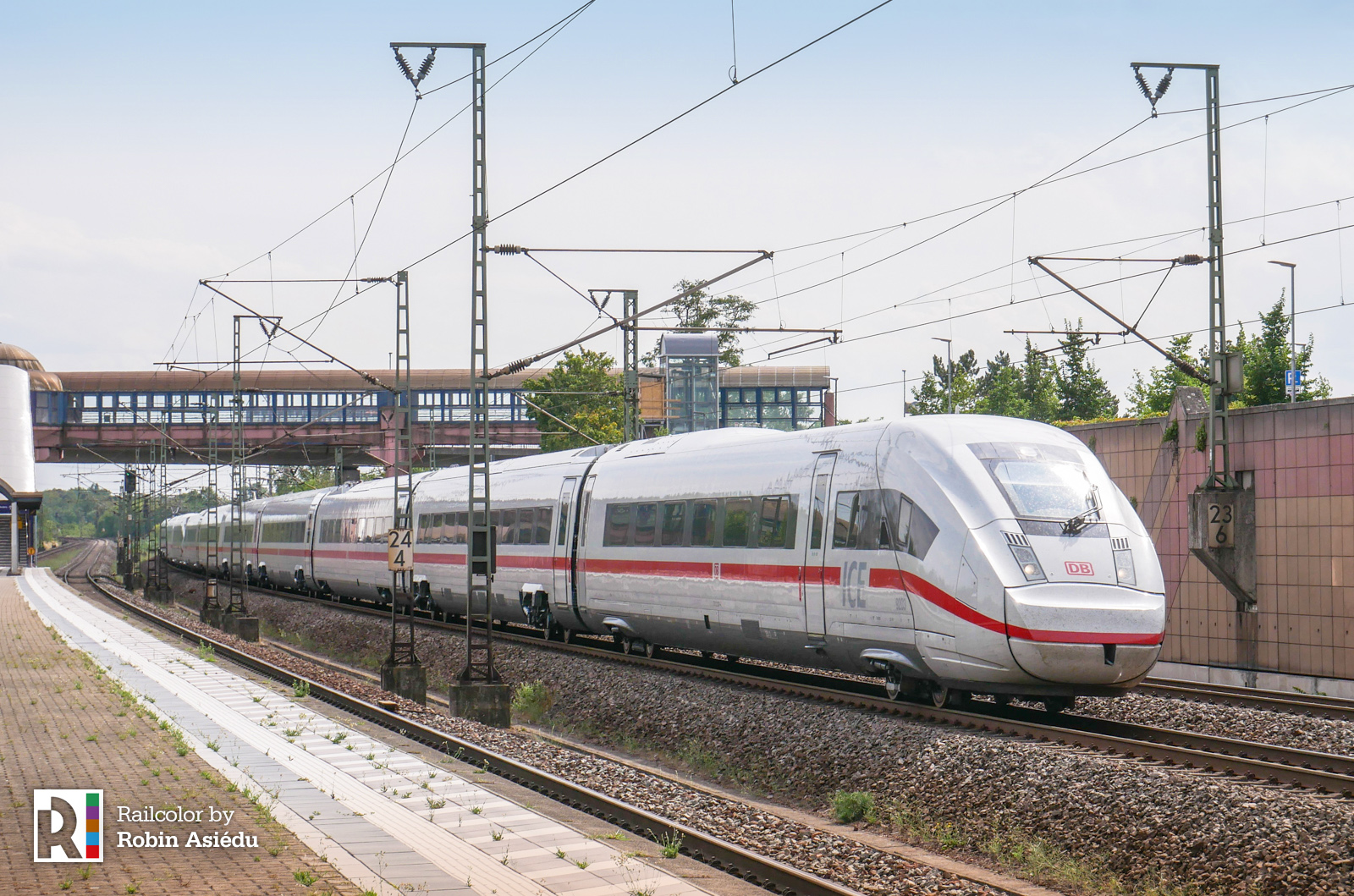 Technical specifications
Maximum speed: 250 km/h;
Power output: 1650 kW;
Electric system: 15 kV, 16.7 Hz;
Length: 202 m;
Configuration: 3 powered + 4 non-powered cars;
Capacity: 77 First Class + 456 Second Class seats.
Unfortunately, unit 9204 is already suffering from graffiti 'art' on one of its cabs, as seen in the picture below: