On 19.02.2020 Italian freight operator CFI took delivery of its first of two Bombardier TRAXX DC3 electrics. 494 581 and 582, which will be delivered in March, both have the Last Mile shunting diesel. It is the first time CFI acquires a TRAXX locomotive, as its previous acquisitions concerned Siemens ES64F4 and Vectron electrics.
Bombardier expects that the 581 will enter service in the first days of March when all the paperwork with the authorities is done.
Railcolor: The livery of the 494s strictly follows CFI's corporate design. A light grey body and a red front. Remarkable is that the U-shaped line around the cabin of the locomotive is grey, yet its center part is red, we have not seen this before. It took some extra effort to paint around the Bombardier-logo, which stands out now. Small improvement could be moving the  '494' and '581' a bit closer together.
Want to know more about the Bombardier TRAXX DC3? Visit our dedicated TRAXX DC3 data page.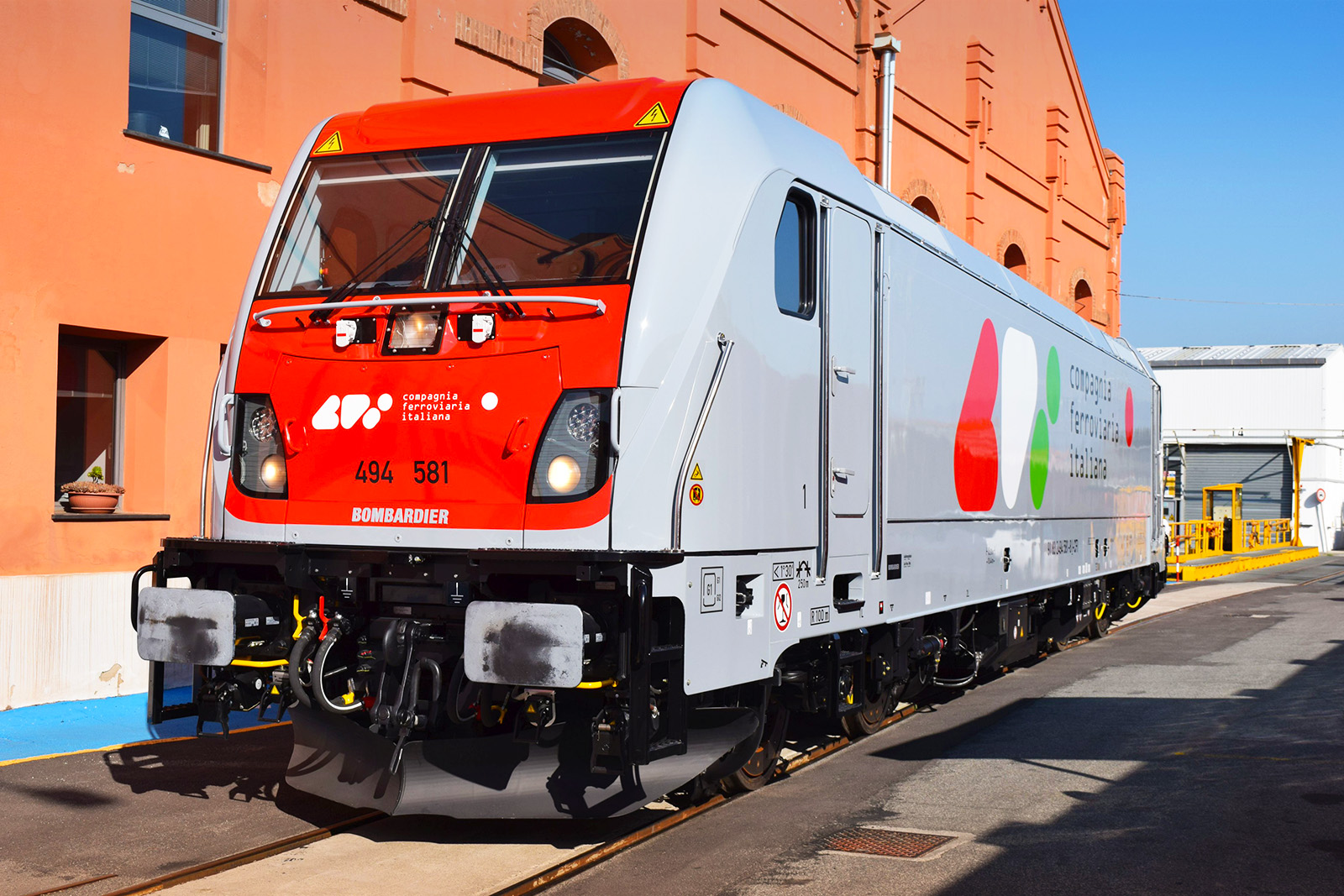 In social media:
Yesterday, our Italy CEO Franco Beretta and #CFI's CEO Giacomo Di Patrizi officially cut the ribbon to celebrate the delivery of the #TRAXX DC3 #locomotive in Vado Ligure. Keep your eyes peeled for the new TRAXX no. E.494.581! Check out the event photos. #TogetherWeMove #rail pic.twitter.com/HK81W3engD

— BombardierRail (@BombardierRail) February 20, 2020