This article was originally published on 13.12.2019 – and updated on 17.02.2020.
Update 17.02.2020:
Let's have another look at the repainted locomotive. Dalibor Palko caught it on camera on  15.02.2020, pulling the "Budvar" Express train (Ex 540) connecting České Budějovice and Praha, at Praha-Vítkov. Now all the logos and additional markings of the locomotive are in place: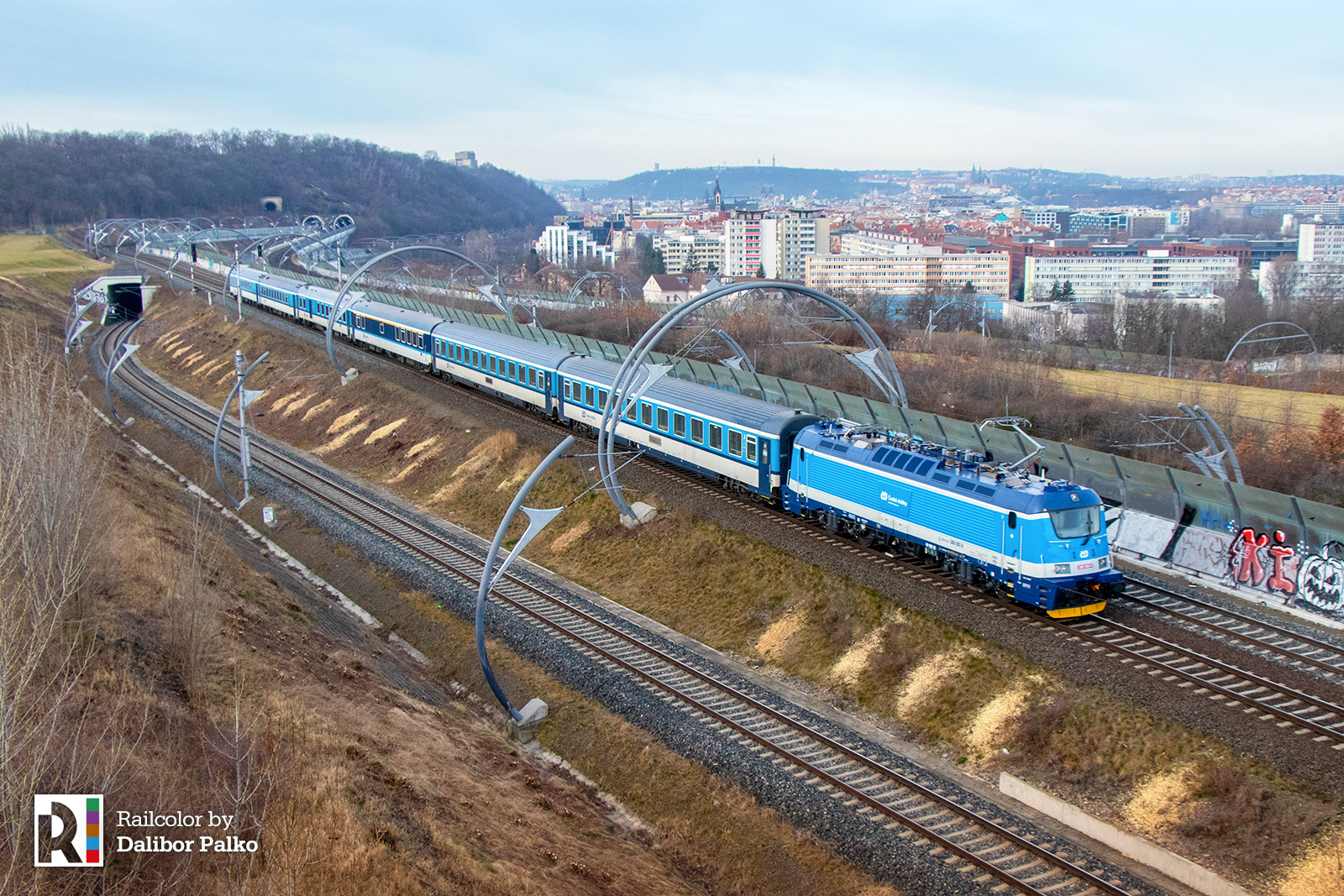 We think the paint is still wet. There was no time to apply logos yet… This ČD 380 002 in a new standard design for this type of locomotive. Two shades of blue and white replace silver and blue. Radim Bartoň caught the locomotive on camera today in Plzeň: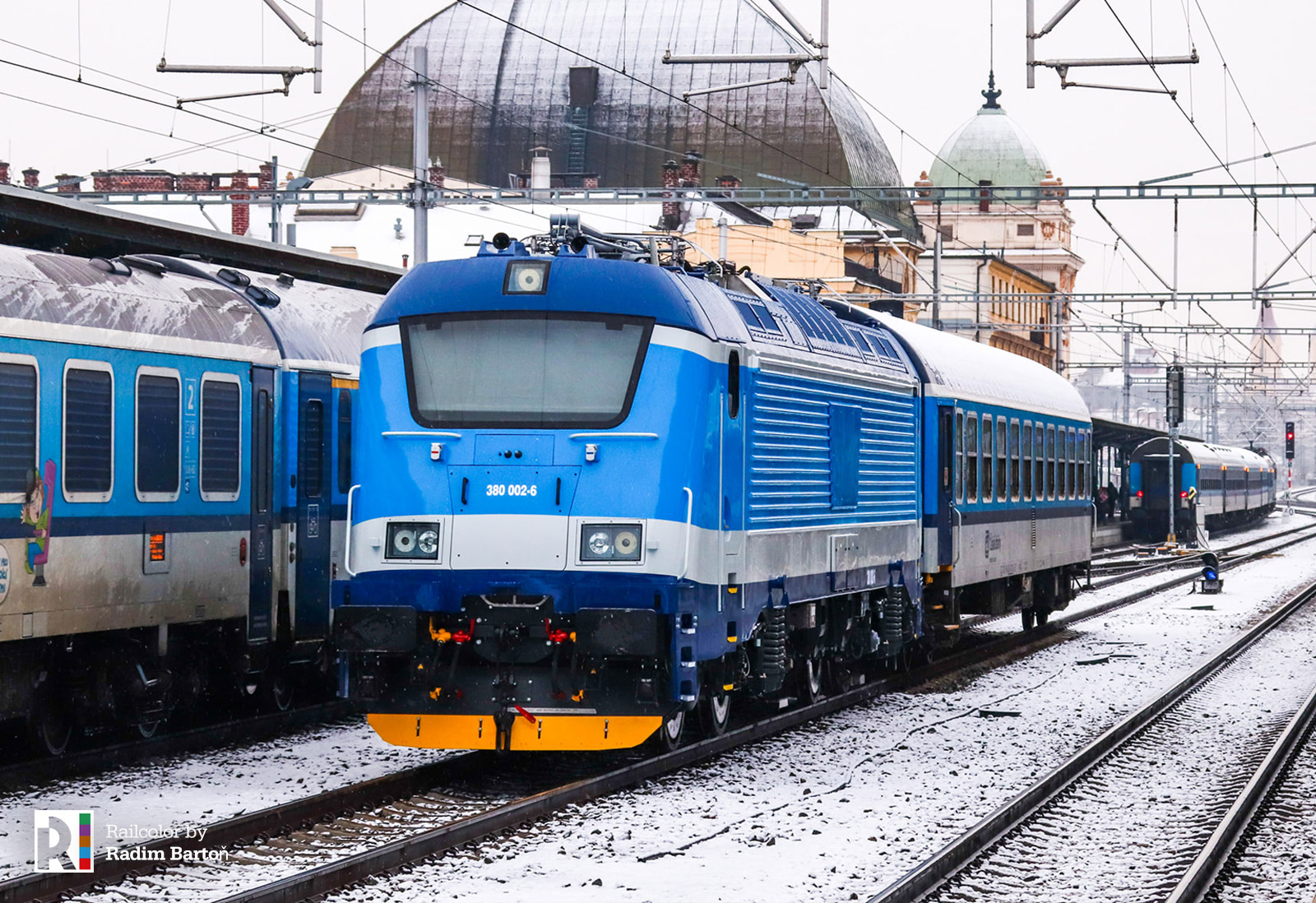 If you think you may have seen before, you are right. One such locomotive had a similar paint scheme, well half of it had: In AUgust 2016 CD released 380 013 in a livery commemorating the 80th birthday of the 'Slovenská strela' (Slovak arrow) train.