After completing the feasibility study about a joint development, DB Cargo Deutschland has decided to place an order for 50 hybrid center cab locomotives from Japan.
They will replace 61 old diesel locomotives, and DB Cargo hopes to reduce the energy consumption by 30% and to save around 1 million liters of diesel fuel per year. The HDB 800 features TÜV Rheinland-certified Toshiba SCiB lithium-ion batteries. DB Cargo will also rent a further 50 locomotives.
The preparations for assembly, which will take place at the Rostock maintenance facilities of DB Cargo, will start in 2021. Both Kiel and Rostock were mentioned in the past as possible locations for production; the latter one has won.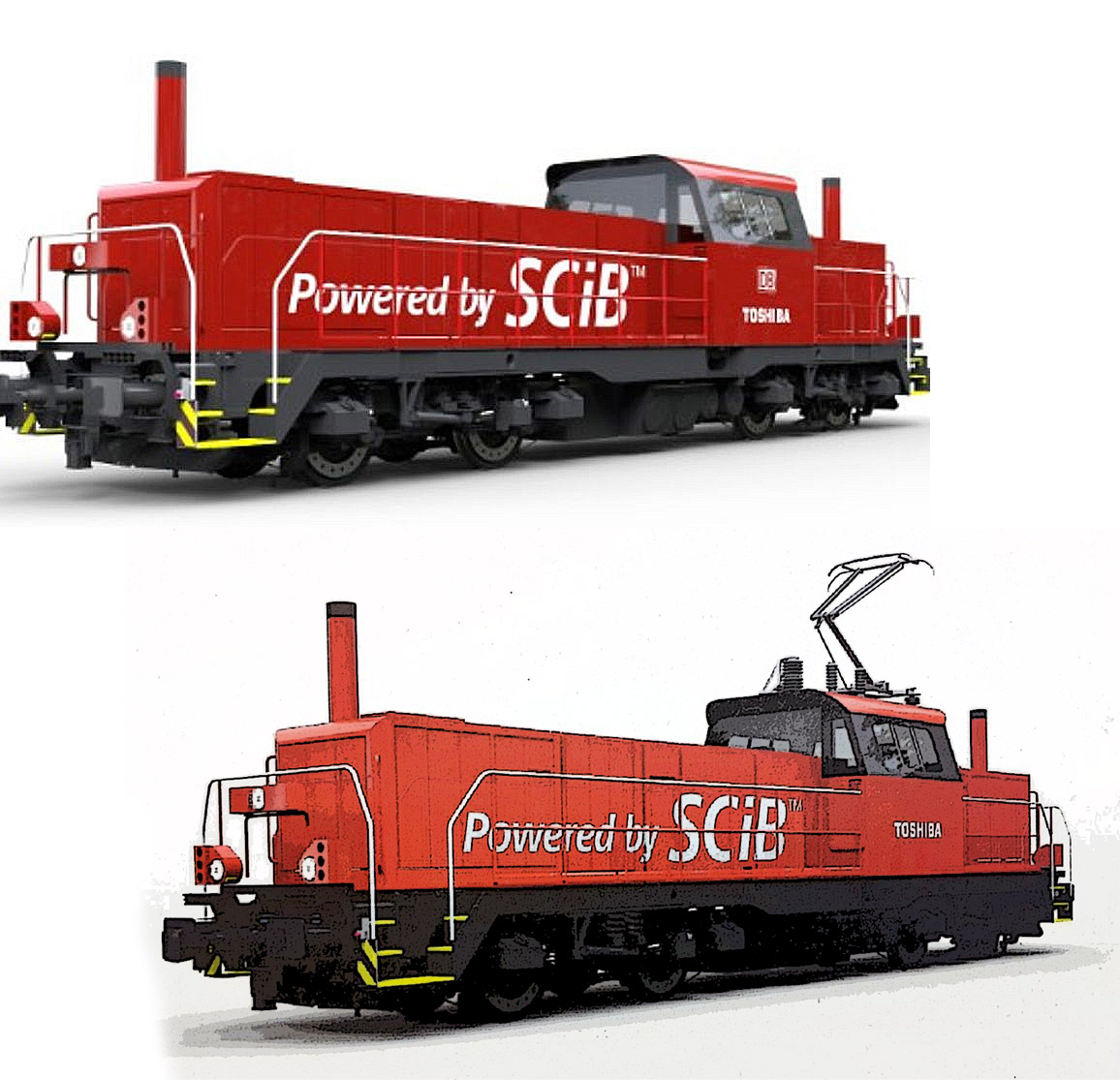 In addition to a significant lower diesel consumption and lower maintenance costs, the new HDE 800 hybrid locomotives should enable a higher average fleet availability. The battery packs can be charged externally.