On Monday 13.01.2020, new M7-type double-deck coaches were used in commercial service for the first time. Travelers were able to ride three intermediate coaches (B, AB, B) in a P-train, combined with single-deck M4 stock. Thanks to Steve Lersberghe we can show you some initial pictures: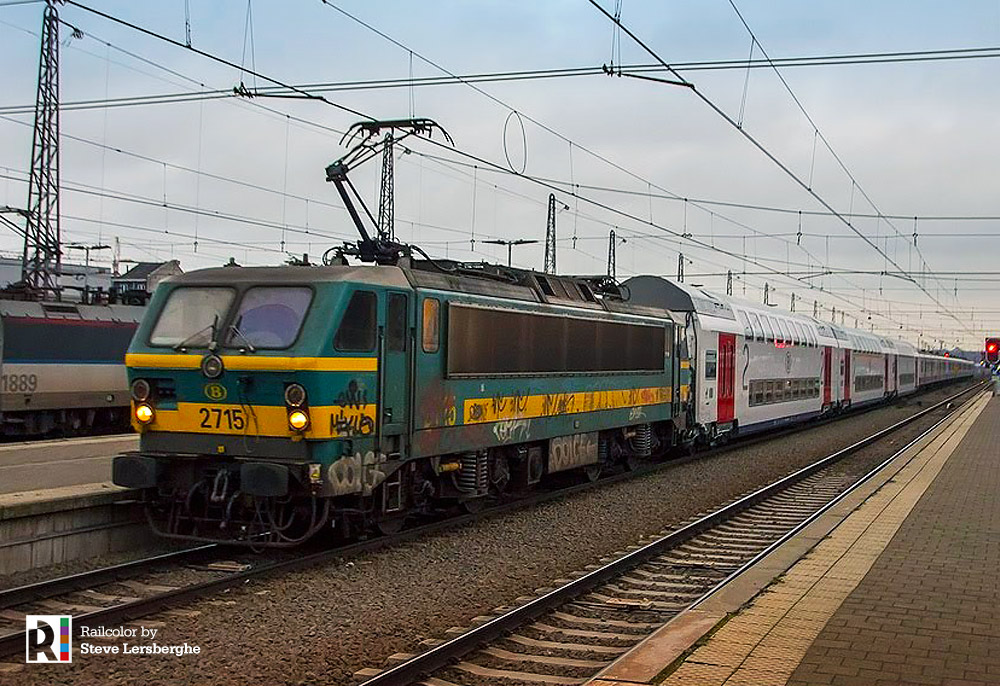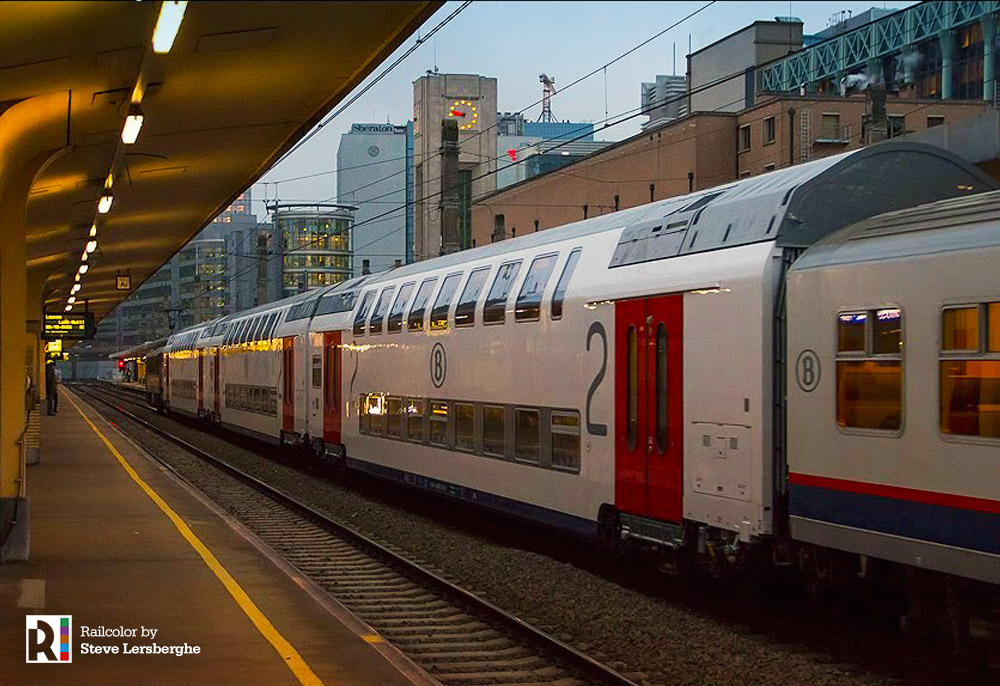 The delivery of the first driving trailers is still pending. The same goes for the motorized cars of the M7 generation.
Bombardier and Alstom are currently building 445 coaches type M7 – a EUR 1,3 billion order that is part of a larger contract under which he NMBS/SNCB can order up to 1,362 coaches. The first contract covers the delivery of 65 driving trailers, 90 powered driving trailers, and 290 intermediate coaches – to form 90 train compositions in total.
Two things are very important: The M7 coaches are fully compatible with SNCB's current M6 ​​stock. This will offer NMBS/SNCB not only flexibility in train composition, but also in maintenance and spare part requirements. Secondly, the M7s will be operated in different consists; Loco-hauled trains in push-pull configuration. Alstom will also construct motorized end-cars, so it will be possible to form M7-stock EMUs.