This is the first TRAXX DC3 for Italian ROSCO LocoItalia, which we already showed to our experts around a week ago  – It has a diesel shunting module.
On 16.12.2019 locomotive 494 551 was released from work and taken to Asti depot. On 17.12.2019 also 494 552 and 553 were seen outside the factory.
Remarkable: take a look at its VKM: I-NC – the vehicle keeper marking of DB Cargo Italia.
We thank Giorgio D'Alessandro, Giovanni Grasso, and Marco Claudio Sturla for their pictures: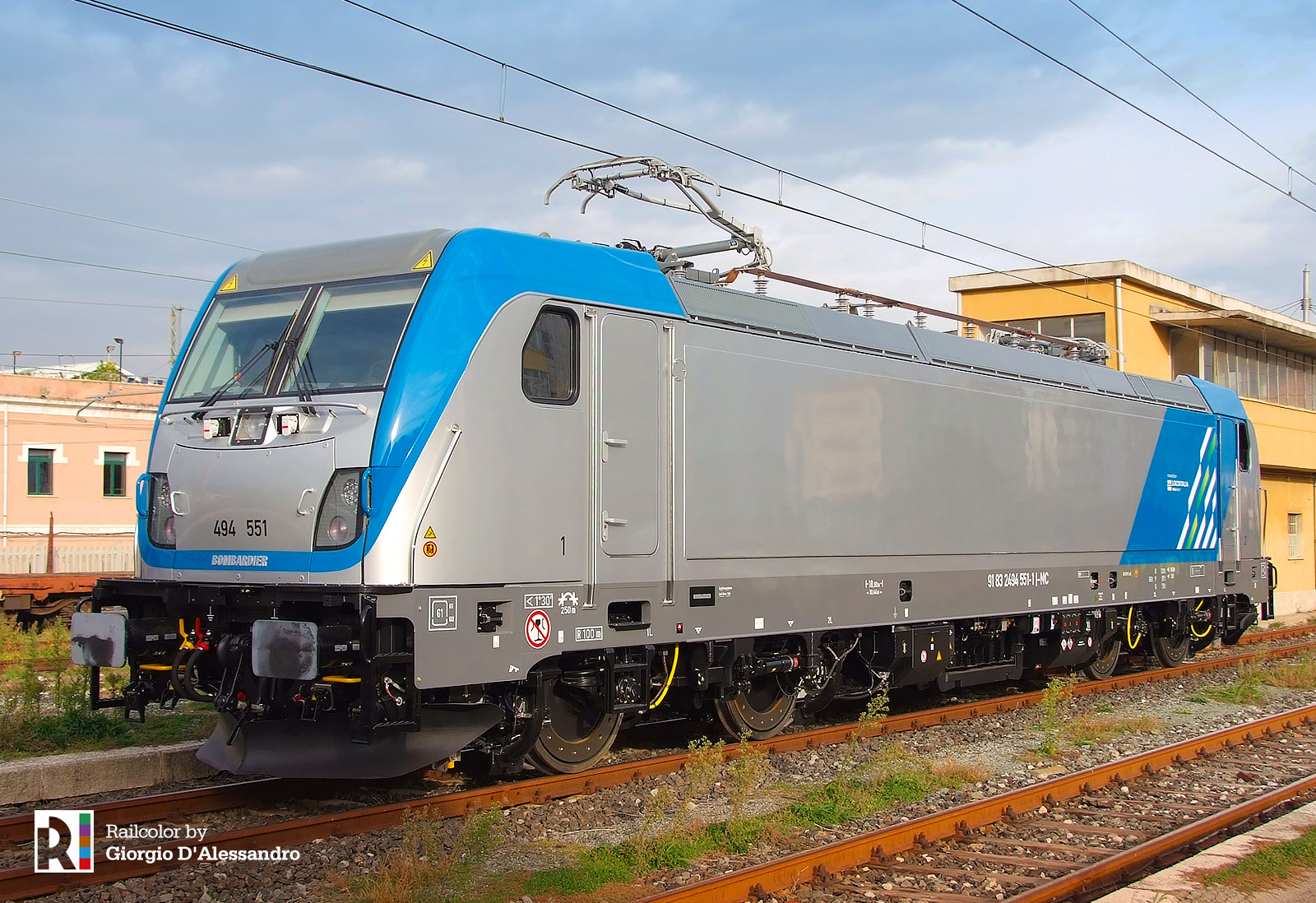 Update 17.12.2019