As of 01.11.2019, PKP IC is operating ELL locomotive 193 220, sub hired from LokoTrain. This means it will be possible to see an ELL Vectron with the international trains from Moscow to Paris and from Moscow to Berlin this month. 
On 08.11.2019 the 220 was seen hauling the EC40 from Berlin – Warsaw: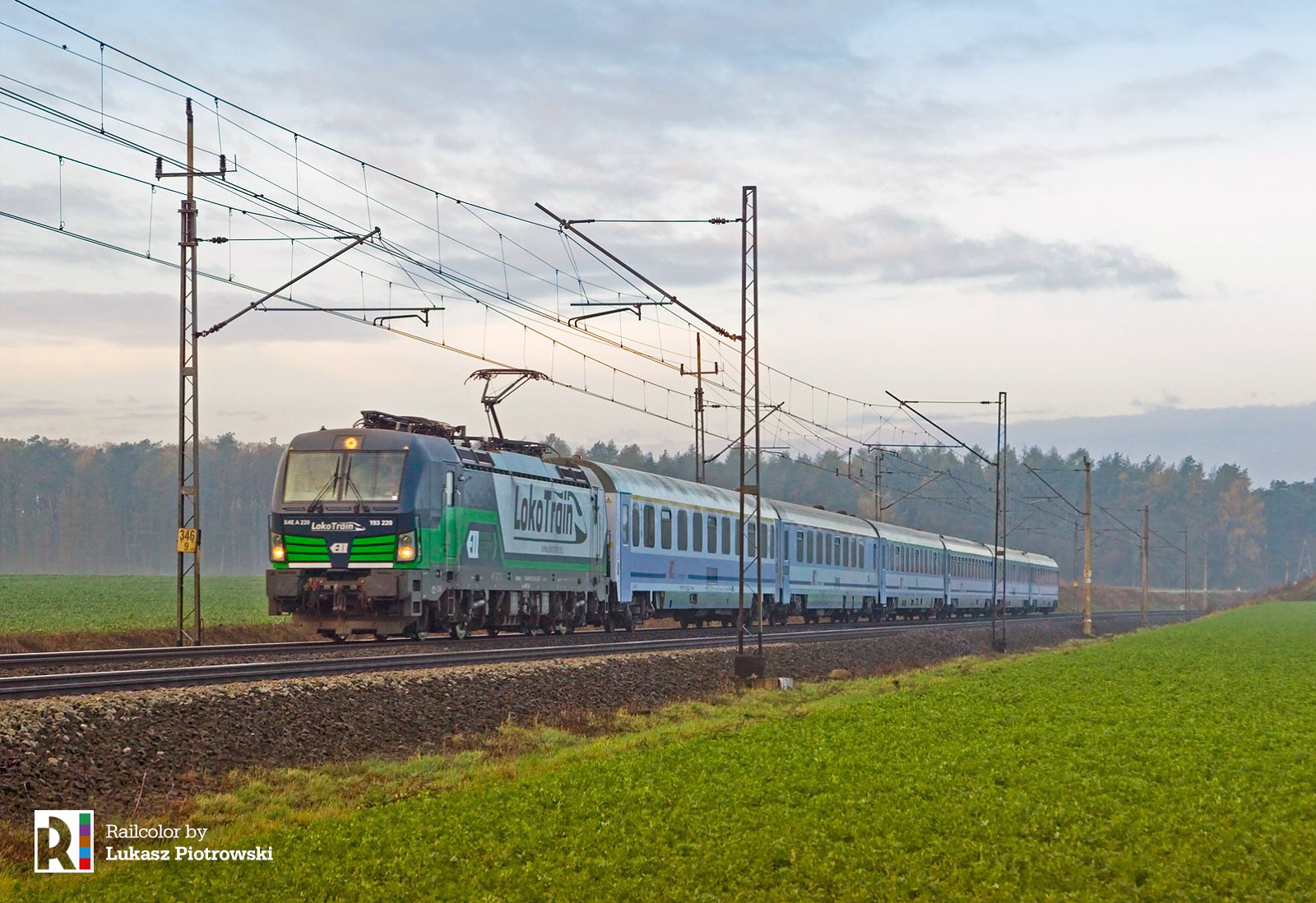 PKP IC operated 193 220 until 11.11.2019, then it was replaced by 193 221 until the end of the month. A video by Lukasz Piotrowski
Background
For international trains, PKP IC owns a fleet of ten EU44/ES64U4/183 series locomotives. Due to the fact that EU44 002 and 004 will be unavailable for a longer period of time, it became necessary to PKP IC to start leasing extra locomotives. On 09.08.2019, EU44-004 had a serious accident at Warszawa Praga Towarowa station.
PKP IC already has been using MRCE-Vectrons (like X4E 622 and 626, officially hired by partner DB Fernverkehr) that are dedicated to services between Warsaw and Berlin. But to ensure continuity of international connections without changing locomotives at the border (or at Poznań Główny station) it became necessary to hire another multisystem locomotive. This time ELL>Lokotrain 193 220 was available.