Vectron 3309 of VR is going to Finland for the second time. That's right, after getting involved in an accident, the locomotive had to be sent back to Munich at the end of May for repairs. And now that it has been 'healed', it is time for it to return to Finland.
We thank Simon Buchmann for sharing his picture with us.
On 12.12.2018 VR's Vectron 3309 crashed into a truck on a level crossing between Misi and Kemijärvi. As a result, its body and cabs got covered with smaller dents and the windshields got broken. A crane truck had to be used for its recovery. On 22.05.2019 RailAdventure took the locomotive back to Siemens' factory in Munich for repairs which have recently been completed.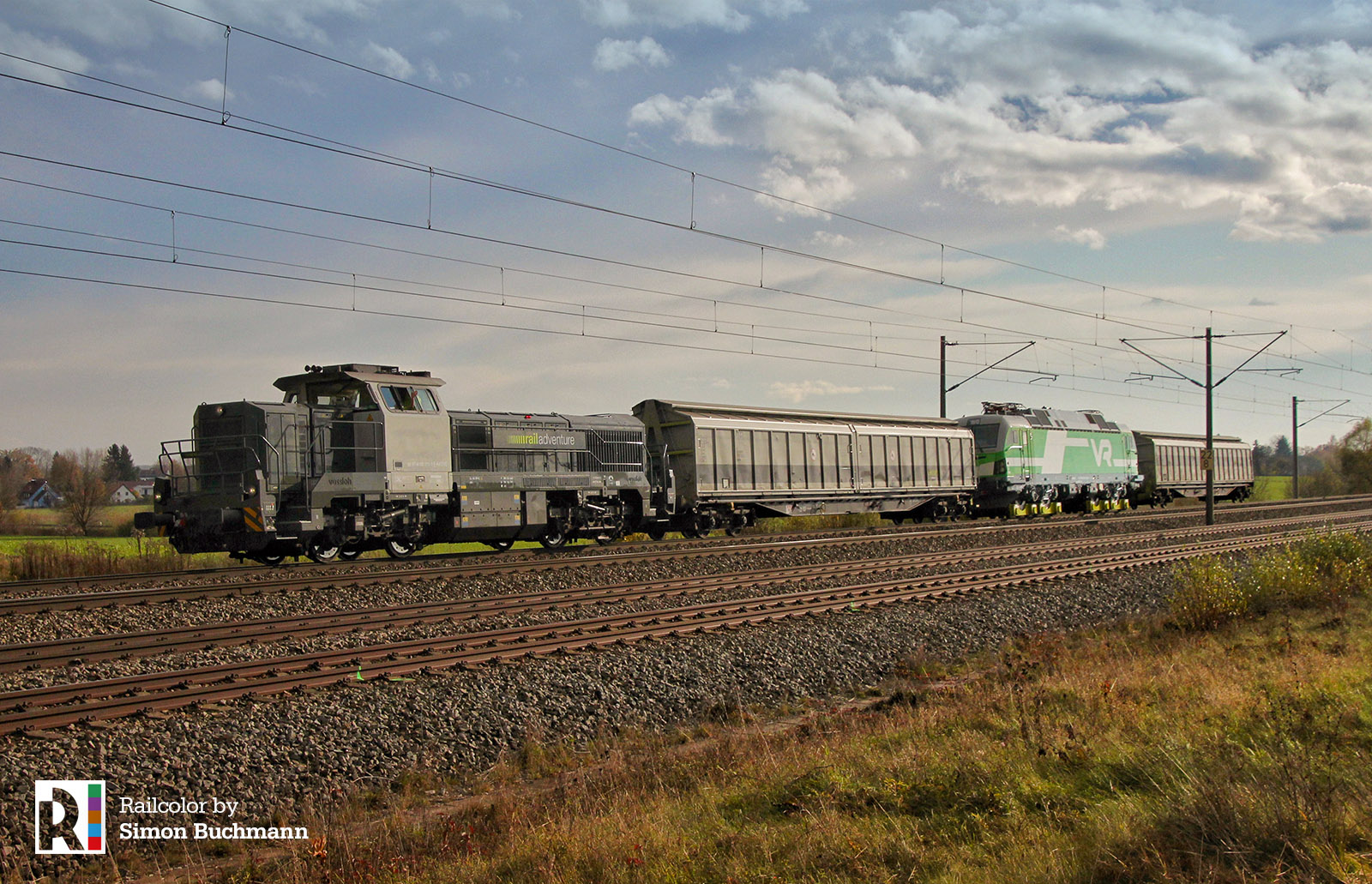 On 15.11.2019, Simon Buchmann captured 3309 on its way back to Finland with a special 'LocoBuggie' service lead by RailAdventure's DE18 '4185 011'. The picture above was taken in Hebertshausen (DE).
About 3309 of VR
Siemens 22080 = VR Group 3309 / May 2017
In the meantime, the production of the Vectron fleet for VR is progressing. The transportation of the third batch of locomotives was registered at the end of August. Check out our Expert article for an overview of all deliveries until now:
[FI / Expert] 3rd transport of 2019: VR Vectrons on the move