Advertorial
As the Cardkits campaign was successful, the maker decided to extend the project, with extra products: supermarket, ambulance, heli. Now there's only 24 hours left to join the project:
Railcolor is about railways and colorful designs. This is the story of Cardkits, beautiful build-it-yourself paper toys, that go together to form miniature cityscapes. And it includes, for us railway enthusiasts, modern rolling stock, rails, and scenery. We talk to the man behind the Cardkits – Anther Kiley – all the way from the USA. Enjoy!

"I was raised in a family of artists with few commercial toys ……" Anther Kiley starts, graphic designer and design educator at the Rhode Island School of Design (RISD), ".. so I started creating my own toys when I was around 9 years old. Eventually, I constructed an entire miniature world, I called 'Fishworld', inspired by the places I visited on family trips".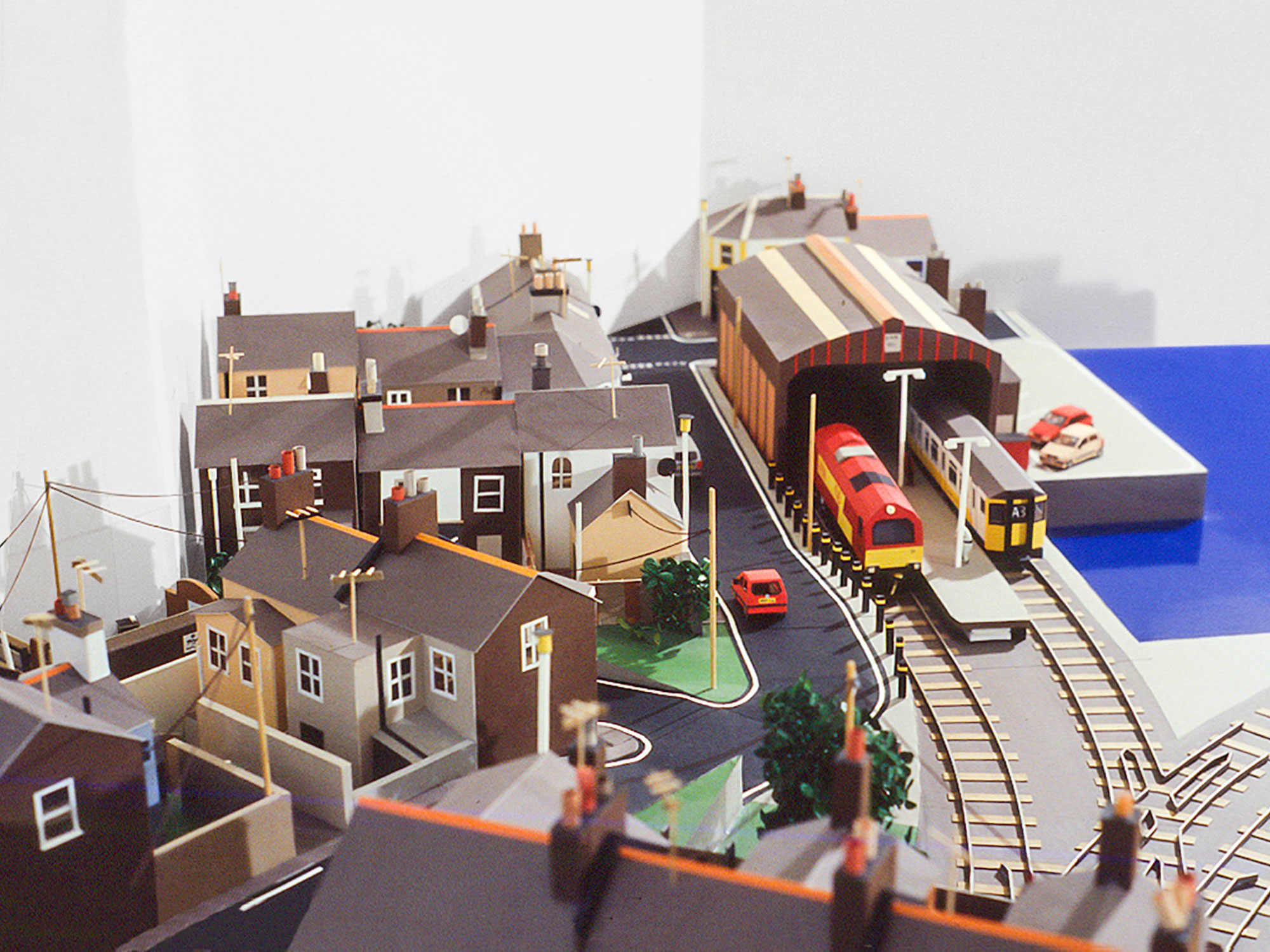 Anther still remains fascinated by toys and the ways that they can empower creative engagement with the world around us. "My childhood constructions inspired me to create Cardkits, build-it-yourself paper toys, that go together to form miniature cityscapes" Anther adds, ".. Cardkits combine the rewards of traditional DIY toys with the appeal of creative world-building."

The Cardkits
Each Cardkit comes as a set of beautifully printed and pre-cut card stock parts with illustrated assembly instructions. The kits are quicker and simpler to assemble than traditional paper toys. They don't involve cutting or scoring (although they do require glue) and take about as long to build as an equivalent Lego.
This slideshow requires JavaScript.
Once assembled, Cardkits are full of interactive moments that invite play. Each kit comes with a colourful fish character that fits inside vehicles and buildings and interacts with accessories. You can arrange the furniture inside buildings, move trains along the track, even change the foliage of trees.
Anther discovered Railcolor news and Railcolor design while doing research for the design of the Cardkits locomotives. The bright and varied colour schemes of modern European locomotives he found on Railcolor inspired his own, abstract designs. You can catch playful references to several real paint schemes in the colours of the locomotives! And there are many more designs, and more railway accessories, in the works.
Cardkits' initial line for a miniature world includes 4 different locomotives:
This slideshow requires JavaScript.
Or have a look at Anther's site cardkitstoys.com. He is also on facebook and instagram.