Back in 2003, a consortium of Stadler, Bombardier Transportation, and ŽOS Vrútky assembled six diesel multiple units based on Stadler's GTW 2/6 concept. Most recently, their operator, ZSSK, has started replacing the original livery by ZSSK's corporate red and white.
These two-car DMUs with a power unit in the middle, ZSSK series 840, have been operating around the Poprad-Tatry region since 2007, and have blue and grey livery. Now they get a repaint in red and white, ZSSK latest standard.
In the same area, more Stadler units are operating; The narrow-gauge and electric version of the GTW 2/6; ZSSK class 425.95. 15 two-car EMUs with power unit have been produced and operate on Poprad-Tatry – Starý Smokovec – Štrbské Pleso and Tatranská Lomnica line. In Tatranská Lomnica station, the electrified and non-electrified lines from Poprad-Tatry join in the end station. Thus the two GTW2/6 types meet in one place.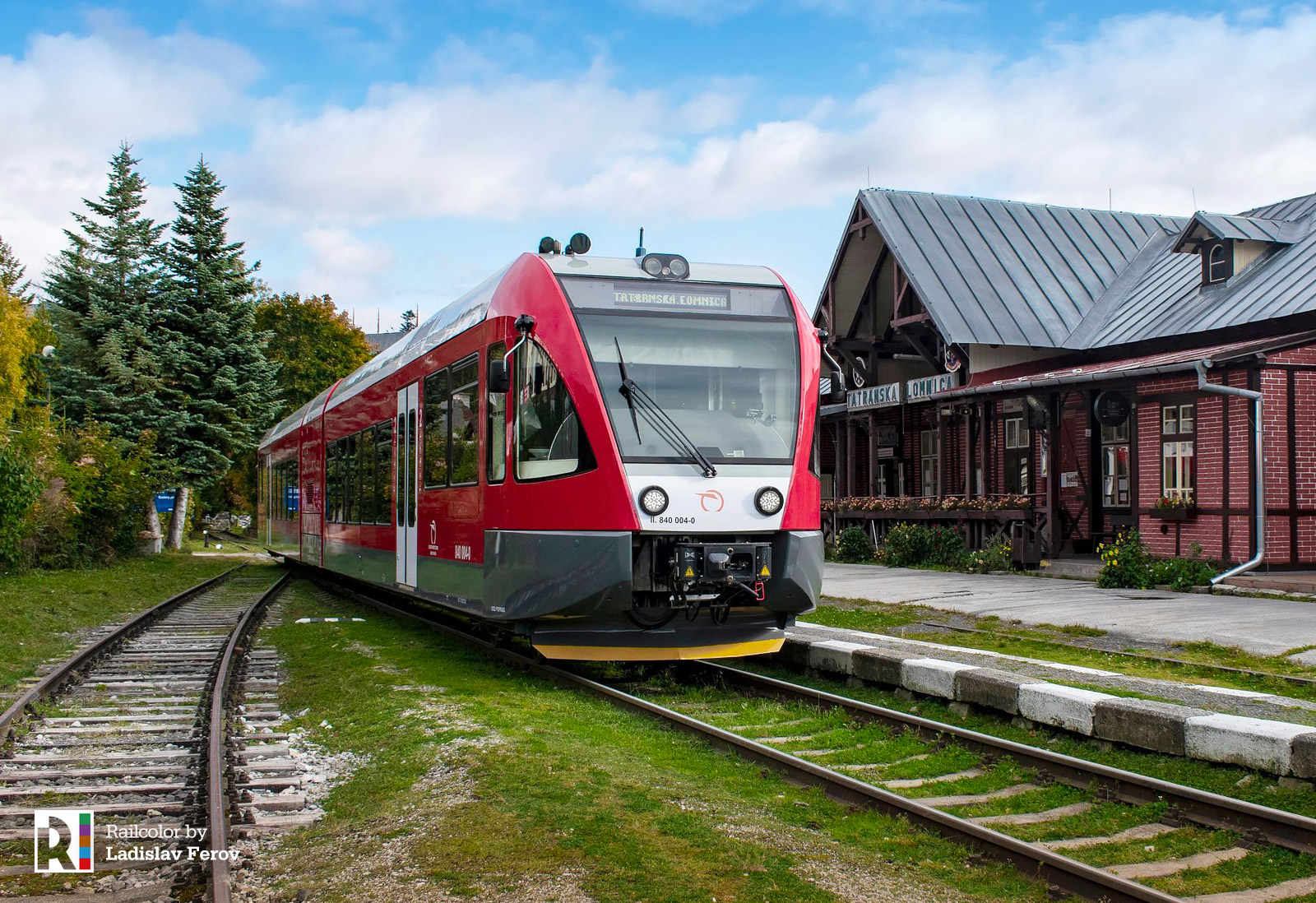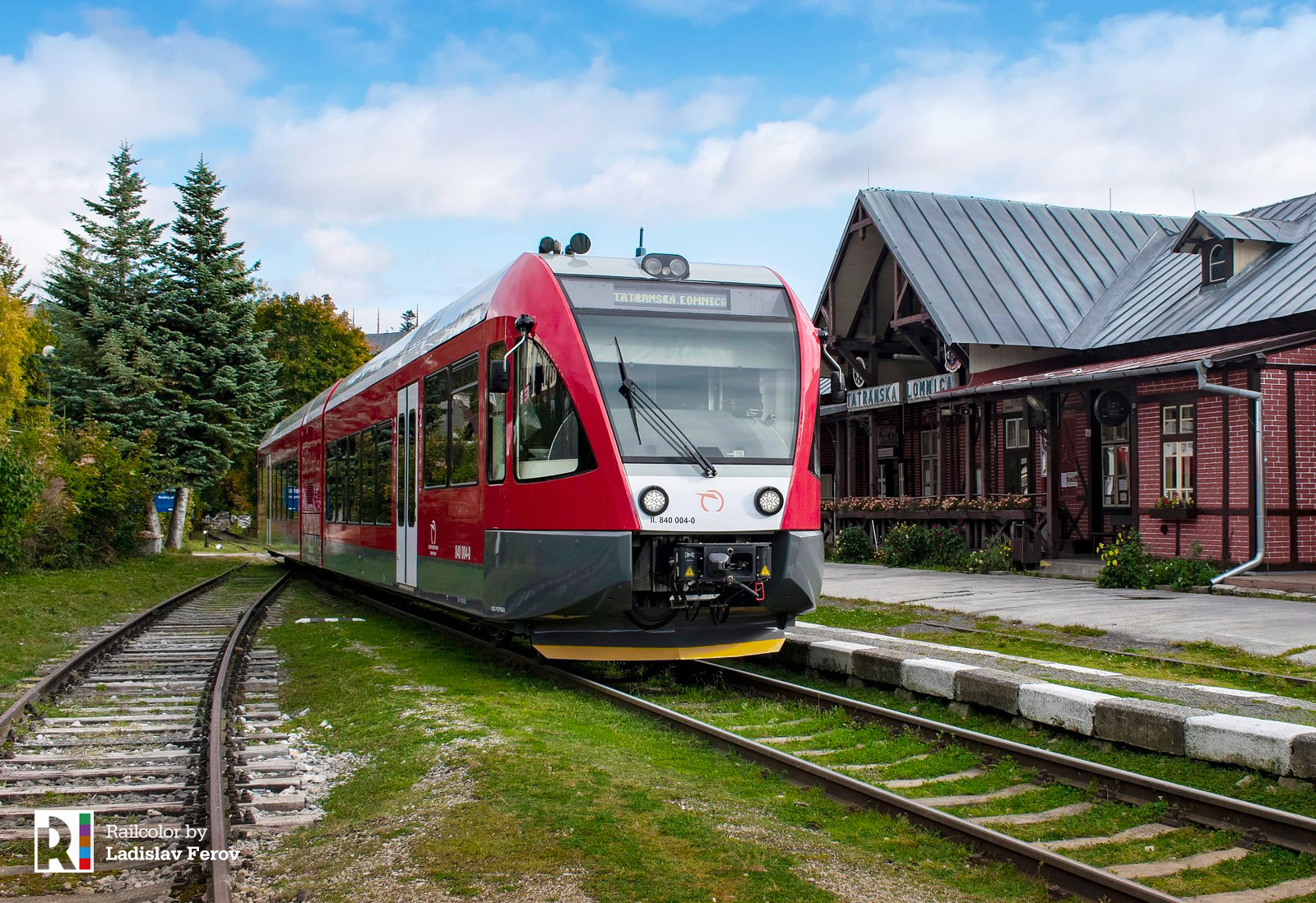 Tourist rail lines, known as TEŽ, or Tatranské elektrické železnice (Tatras Electrified Railways), are also awaiting delivery of new GTW units made by Stadler, for the very last, yet steepest part of these rail lines. A year ago, we reported on a planned delivery of five two-car units for combined rack-and-pinion and adhesion traction operation (note the GTW 2/6 class 425.95 units on the background of the second picture) between Štrba and Štrbské Pleso. The vehicles will be rolled out in 2022.
Railfans and Trainspotters tip:
To have a full picture of Stadler's units in Slovakia, a round trip with stunning views of the Tatra mountains is possible. From Bratislava, take a train direction Kosice and disembark in Štrba station. Take a cogwheel railway to Štrbské Pleso, still operated by vintage class 405.95. Change a train for Tatranská Lomnica by class 425.95. In the end-station, change for a standard-gauge non-electrified line to Poprad-Tatry, operated by class 840. From Poprad-Tatry, trains operate back to Slovak capital, Bratislava.