On 14.10.2019, Stadler Rail and Nahverkehrsverbund Schleswig Holstein NAH.SH officially signed the contract for the delivery of 55 FLIRT 'battery-electric electric multiple units' or BEMUs. The first units will enter service at the end of 2022. The EUR 600 million contract also covers the maintenance of the new passenger trains for 30 years. 
We thank David Pinto for his pictures. Check more of his work on @bahnbilder_xde
Bernd Buchholz, the minister of transport Minister in Schleswig-Holstein and Jure Mikolčić, Stadler's CEO in Germany, made a journey with the FLIRT 'Akku' demonstrator. The blue/white train has been seen several times since September 2018, being used for promotional runs. Today it came to Kiel for the occasion.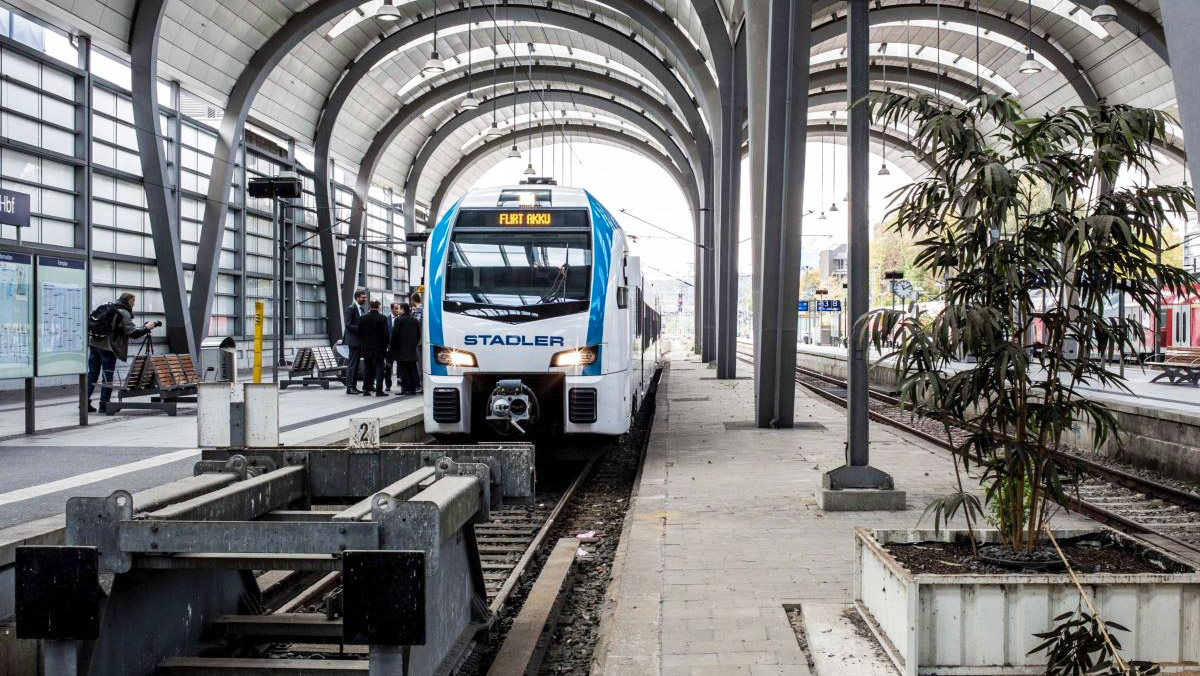 The 160 km/h-fast BEMUs will operate on the following routes:
Kiel – Lübeck – Lüneburg
Bad Oldesloe – Neumünster – Heath – Büsum
Kiel – Husum
Husum – Bad St. Peter Ording
Kiel – Rendsburg
Kiel – Eckernförde – Flensburg.
The arrival of the new trains means that in the near future 'hardly any diesel trains' will be needed in the north-eastern part of Schleswig Holstein.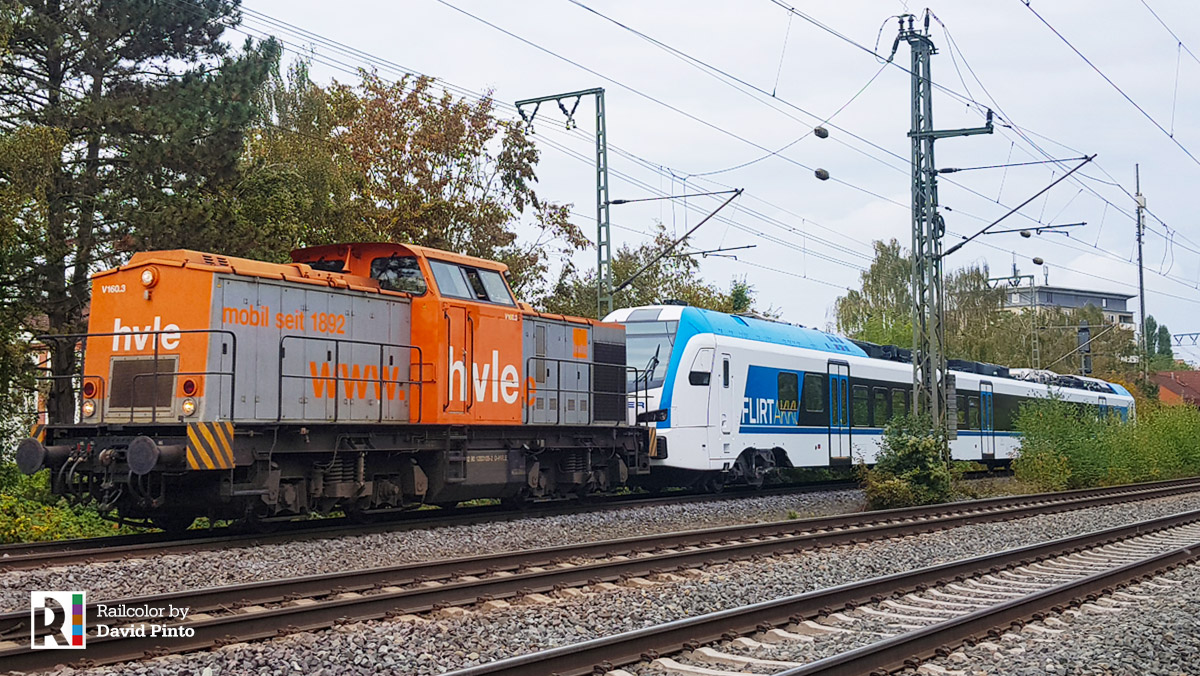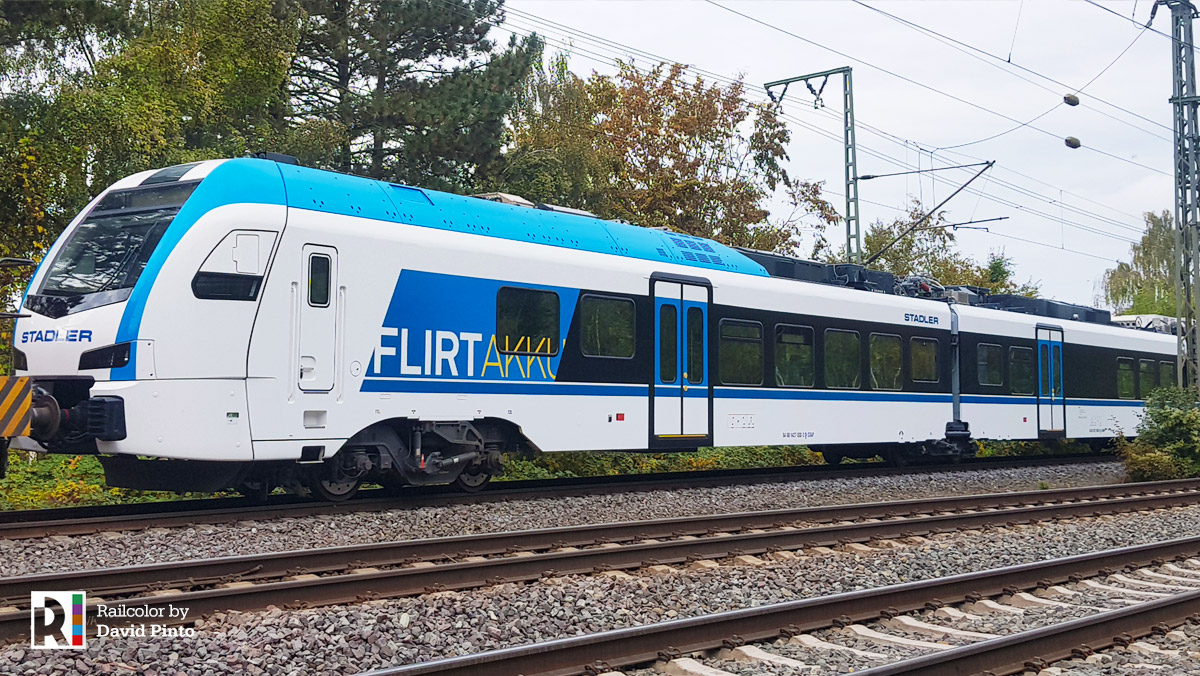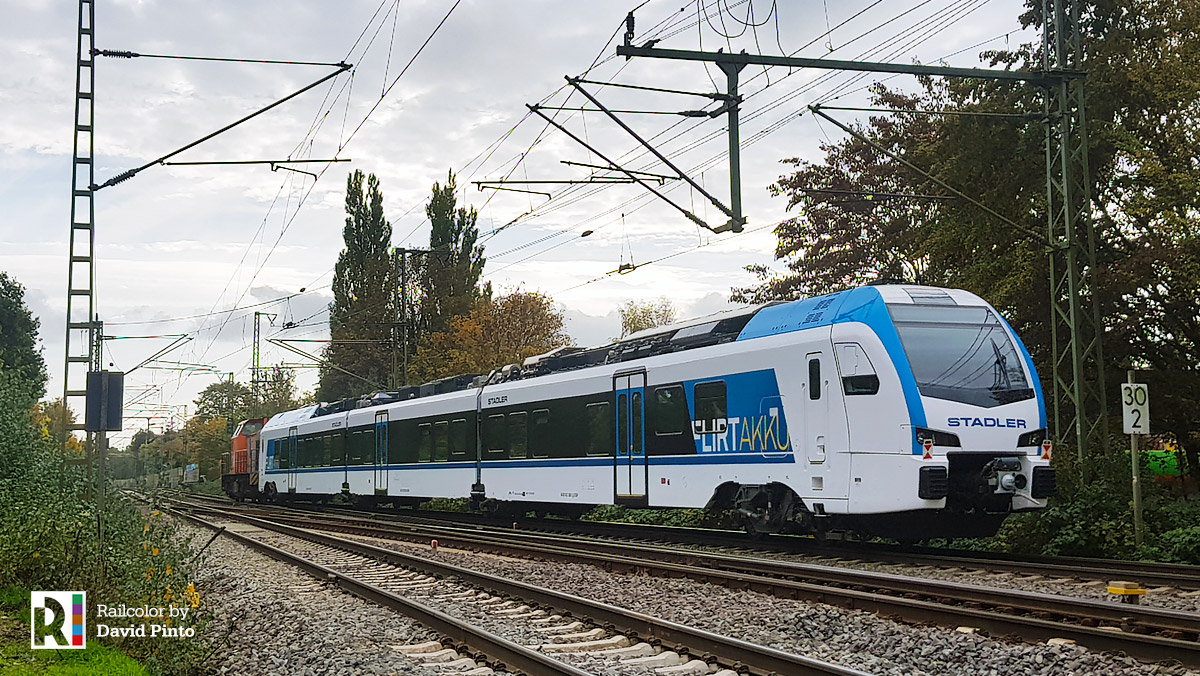 In social media