Our Expert subscribers heard about it first: Stadler will deliver battery-operated multiple units to the Schleswig-Holstein transport association (brand name: NAH.SH). Now, the order has been secured and the manufacturer has released an impression of what the BEMUs will look like:
Following a tender procedure, Swiss railway vehicle manufacturer was selected to deliver 55 battery-operated FLIRT Akku trains, with an optional supply of 50 additional vehicles. Now that the objection period has expired, the contract is legally binding. The BEMUs are expected to begin operation in 2022, on the northern and eastern networks of Schleswig-Holstein, replacing diesel trains.
The agreement also secures vehicle maintenance for a period of 30 years. This work is planned to take place in Rendsburg and Neumünster. The total order is valued at EUR 600 million approximately.
"We look forward to the new trains. Together with Stadler, we are breaking new ground in Schleswig- Holstein. Electrification without overhead contact line is an exciting project, which will also be noted with interest in other regions. The timetable is ambitious, but I am sure that Stadler will deliver the new battery- operated vehicles on track" – Bernhard Wewers, Managing Director of NAH.SH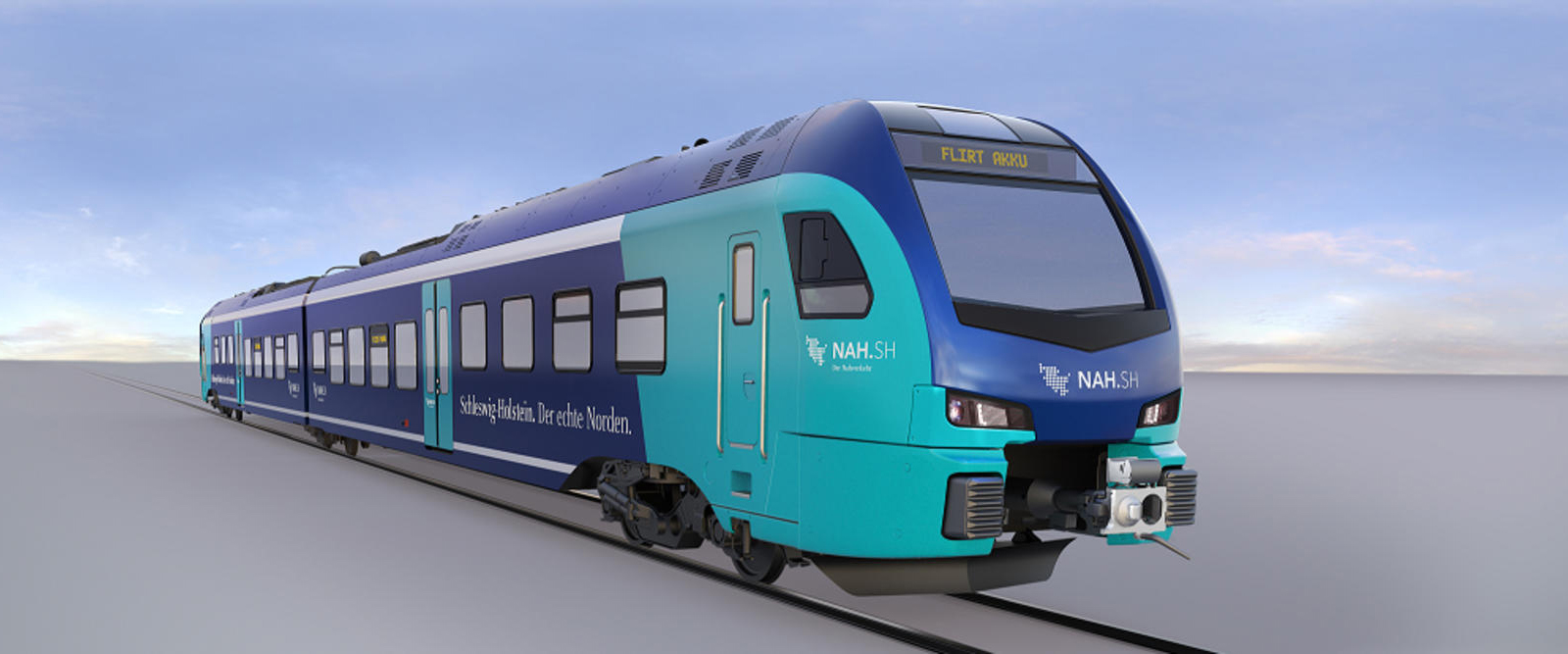 About the FLIRT BEMU for NAH.SH
Each trainset will consist of two cars, with a total capacity of 198 passengers (124 seated). The BEMUs will feature Wi-Fi, power sockets, air conditioning, video surveillance, and passenger information systems. There will be a PRM-friendly toilet.
The trains will be charged via the existing overhead catenary, at the Kiel, Neumünster, Flensburg, Lübeck, and Lüneburg railway stations and on the Osterrönfeld – Jübek line. Additional charging equipment will be installed in selected places, and existing overhead contact lines extended. Stadler states that, under optimal conditions, a BEMU can cover 150 km on a single charge. The longest stretch in the network without overhead catenary is approximately 80 km long.