Fleet renewal is underway off the mainlines too. Czech fuel distribution company, Čepro, has just confirmed it closed a full-service contract with CZ LOKO for a duration of four years. Among the 12 locomotives included in the contract is 794 015-8, the new EffiShunter 300 for its siding in Střelice. 
Čepro already operates EffiShunter 600 no. 723 709-2, with 709 kW-power rating. With the new light shunting loco delivered, the customer has confirmed an order for another EffiShunter 600.
Recently, CZ LOKO has been successful with a full-service terminal operation offer, with Čepro being the third customer of this service after Liberty (former Arcelor Mittal) steel mill fleet of twenty modernized 741.7 locomotives and two EffiShunter 600 operated at Skoda Auto.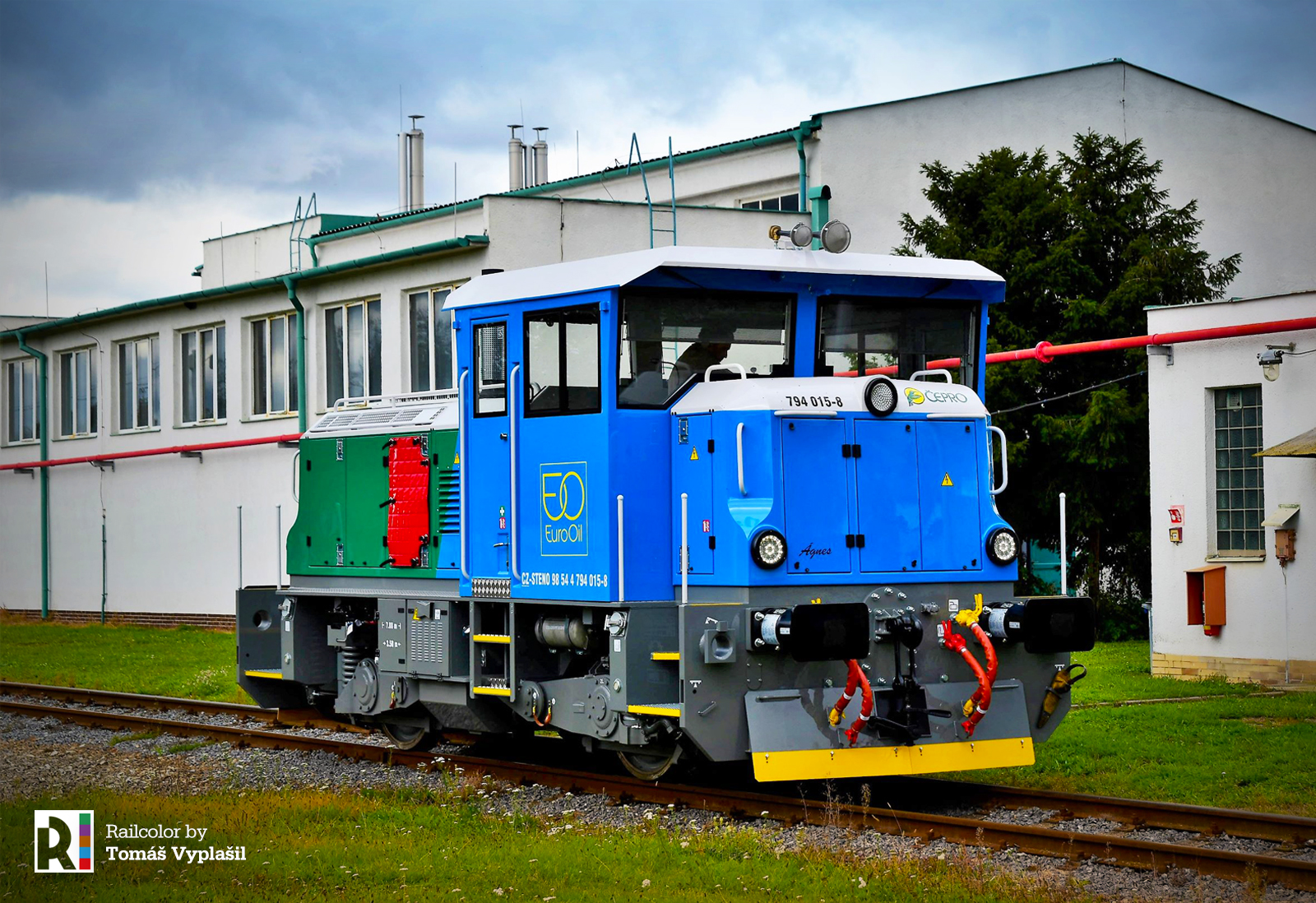 The colorful EffiShunter 300 will service the fuel distribution center in Střelice. It has a maximum speed of 60 km/h, the power output of 329 kW by CAT13 engine. It currently operates one locomotive at VUZ Velim test center, twelve have been delivered to České Dráhy (ČD), one will help to shunt in Warsaw metro and two more will run infrastructure trains in Serbia.