Adif, the 'Administrator of Railway Infrastructures' in Spain, has selected Talgo to build its new high-speed rail inspection train, an assignment worth EUR 39 million. Following the Japanese tradition of calling such maintenance units 'doctor', the train is announced as 'Dr. Avril'.
With an 8 MW power rating, Dr. Avril will be a variable-length high-speed EMU that can reach speeds of up to 330 km/h. Equipped with high-tech dynamic detection systems, the contract includes not only the manufacture of the train, but also its maintenance for the first five years. The unit will have up to six wide-body coaches, extra space for all inspection equipment, plus two powered end cars.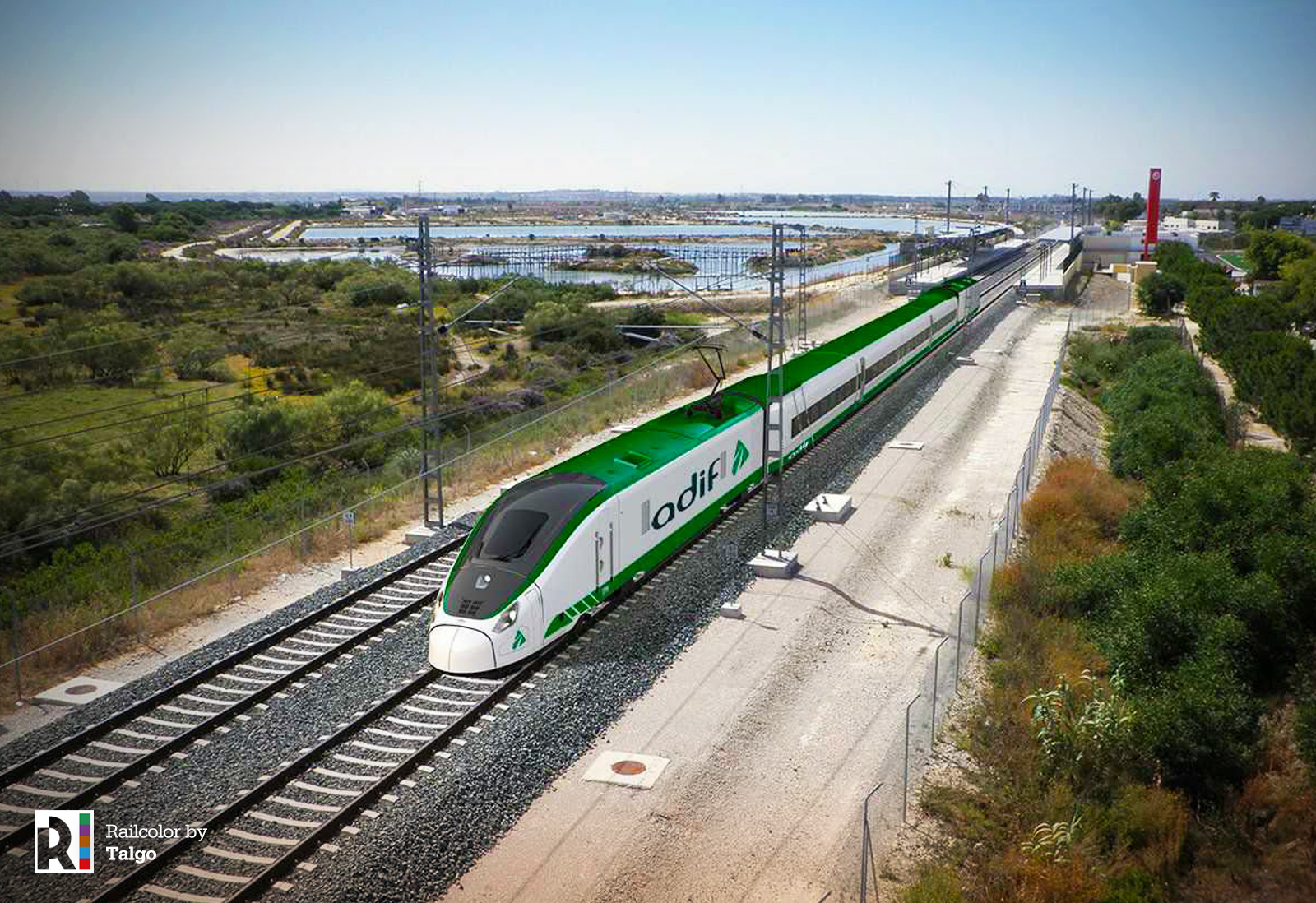 To maximize the usability of the train, it will be capable to run under both AC and DC catenary, and its track gauge can be either 1,435 mm normal gauge or 1,668 mm Iberian gauge. This will allow Dr. Avril's auscultation equipment to be used across the whole Spanish rail network, administered by Adif.
Dr. Avril will be the fourth member of the train inspection family, also comprising of the Adif 330 series, based on the Talgo 350 platform with a max speed of 330 km/h, and the two Adif 355 series DMUs with a max speed of 220 km/h. We have reported on the intention to purchase an additional HST measuring train earlier this year. 
The most famous inspection trains, aka a "doctors", are high-speed trains used for rail inspection by Japanese operator JR. Its "Doctor Yellow" trains have a name derived from their livery. The distinct yellow color with a blue stripe was used on older Shinkansen Class 922 trains, the most recent ones are ten-year-old Class 923 units used by JR Central and JR West as spotted on Trainspo.com.