Alstom will retrofit seventeen series 407 high-speed trains for Deutsche Bahn. The units belong to Siemens' Velaro family and will be equipped with Alstom' onboard ETCS system.
This is the result of a contract worth €30 million that includes the implementation of Atlas, Alstom's ETCS system, and integration with the systems currently installed, along with a six-year-long servicing contract.
While design, engineering, product development, and manufacturing will take place in France, the installation and rebuilding will happen at two of Alstom's German sites.
With Atlas, the high-speed trains will be compatible with ETCS in Belgium, on the Stuttgart – Ulm high-speed line in Germany and on the Paris – Strasbourg route in France.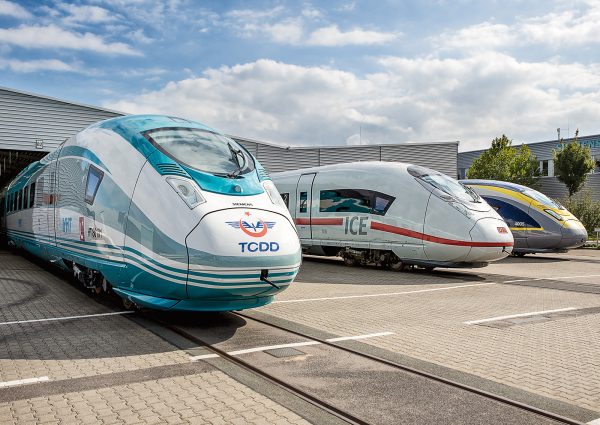 European Train Control System, ETCS in short, is a unified pan-European rail traffic control system designed to replace the many incompatible national rail traffic safety systems. It unifies trackside and train cab equipment for mutual communication and data sharing, giving a foundation for a potential future automatic train operation.