The Summer Olympics of 2020 will be celebrated in Tokyo, Japan. SŽ has decided to show its support for Slovenia's participation in the tournament in a creative way: with a 'Werbezug'.
Slovenian railways' Desiro 312-001 has recently appeared wearing 'new clothes'. The EMU is (literally) sporting a new livery, featuring 'Foksi', the mascot of the Olympic Committee of Slovenia. The sides of the train's cabs feature the slogan 'Na Progi s Foksijem', which means 'On the track with Foksi'. The colorful livery also shows the cute fox character participating in different sport disciplines.
On 09.09.2019, Rok Žnidarčič captured the promo-train at Pivka station in Slovenia: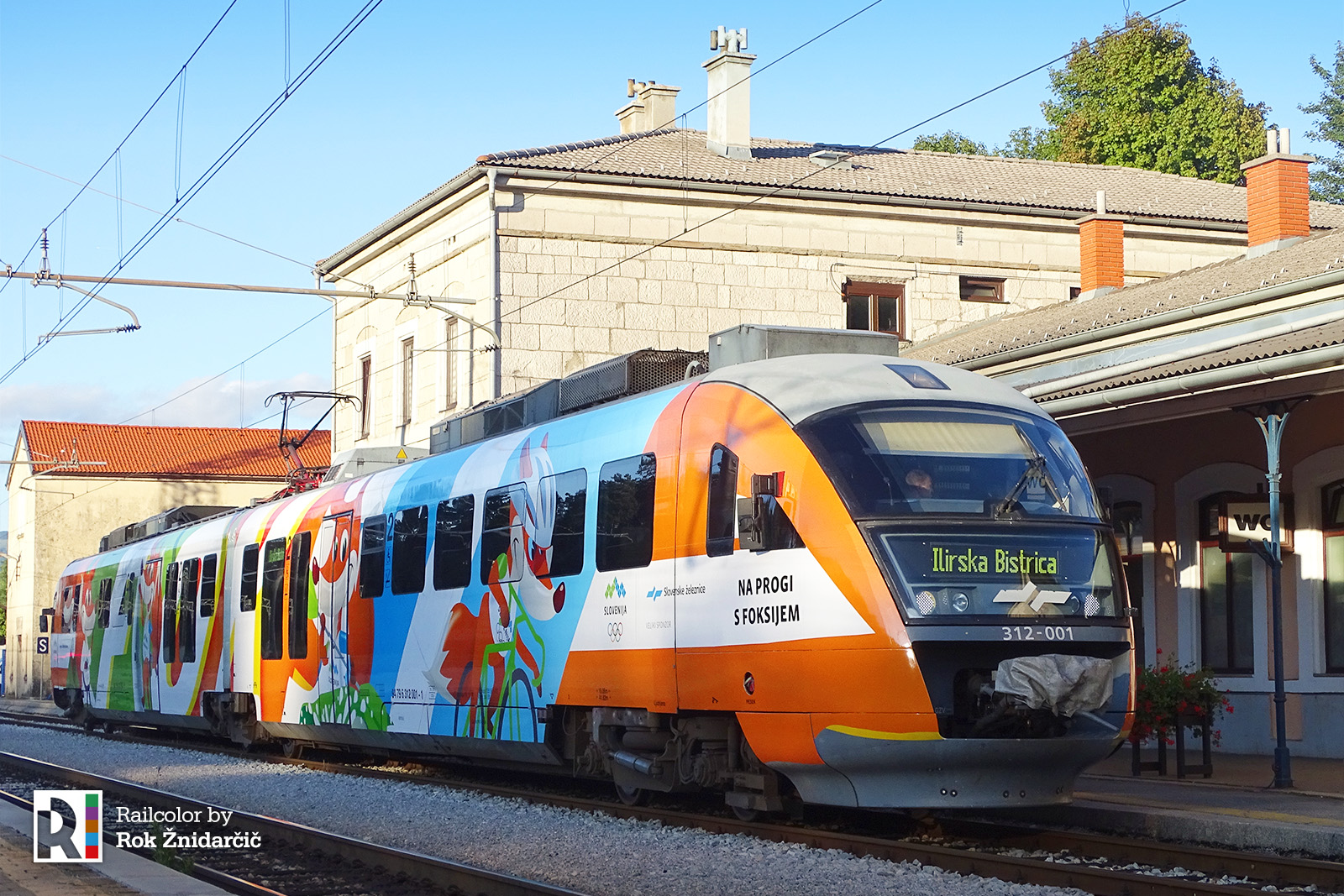 Curious fact: This isn't the first 'Foksi' livery for this particular Desiro. In the winter of 2017, the same unit debuted with a winter-white theme, which once again featured the mascot character. The occasion was Slovenia's participation in the Winter Olympic Games in South Korea which were celebrated in 2018:
About Desiro 312-001 of SŽ
Max speed: 140 km/h;
Manufactured: 2000, Siemens;
Capacity: 133 passengers;
Consist: two cars;
Weight: 75t.
Oh, and if you are a fan of sports and/or mascots, make sure you check out 'Macejko' the Vectron, which is wearing a livery, dedicated to the 2019 IIHF Ice Hockey World Championship in Slovakia.
Social media: