Big news from the United States: Pennsylvania-based Harsco Rail will be delivering network maintenance vehicles to DB Netz AG – the railway infrastructure manager of Germany. The new machinery will feature a hybrid drive in order to comply with DB's policy of carbon footprint reduction.

DB Netz has been looking to replace its aging fleet with environmentally-friendly machinery. On 16.09.2019 Harsco Corporation announced starting a new business relationship with Deutsche Bahn:
Up to 56 catenary intervention and maintenance vehicles will be delivered from the US to Germany over a period of seven years. A first call-off comprises sixteen vehicles, wioth delivery from 2022 onwards. The entire project is valued at EUR 262.8 million.
"Harsco Rail has significantly invested in Europe to develop market-leading technologies with superior execution capability and to establish a robust supply chain to offer the most innovative Utility Track Vehicles in the market today. We appreciate Deutsche Bahn's confidence in Harsco Rail as a trusted partner to provide state-of-the-art vehicles and are excited about the opportunity to further our growth ambitions." – Jeswant Gill, president of Harsco Rail
About the vehicles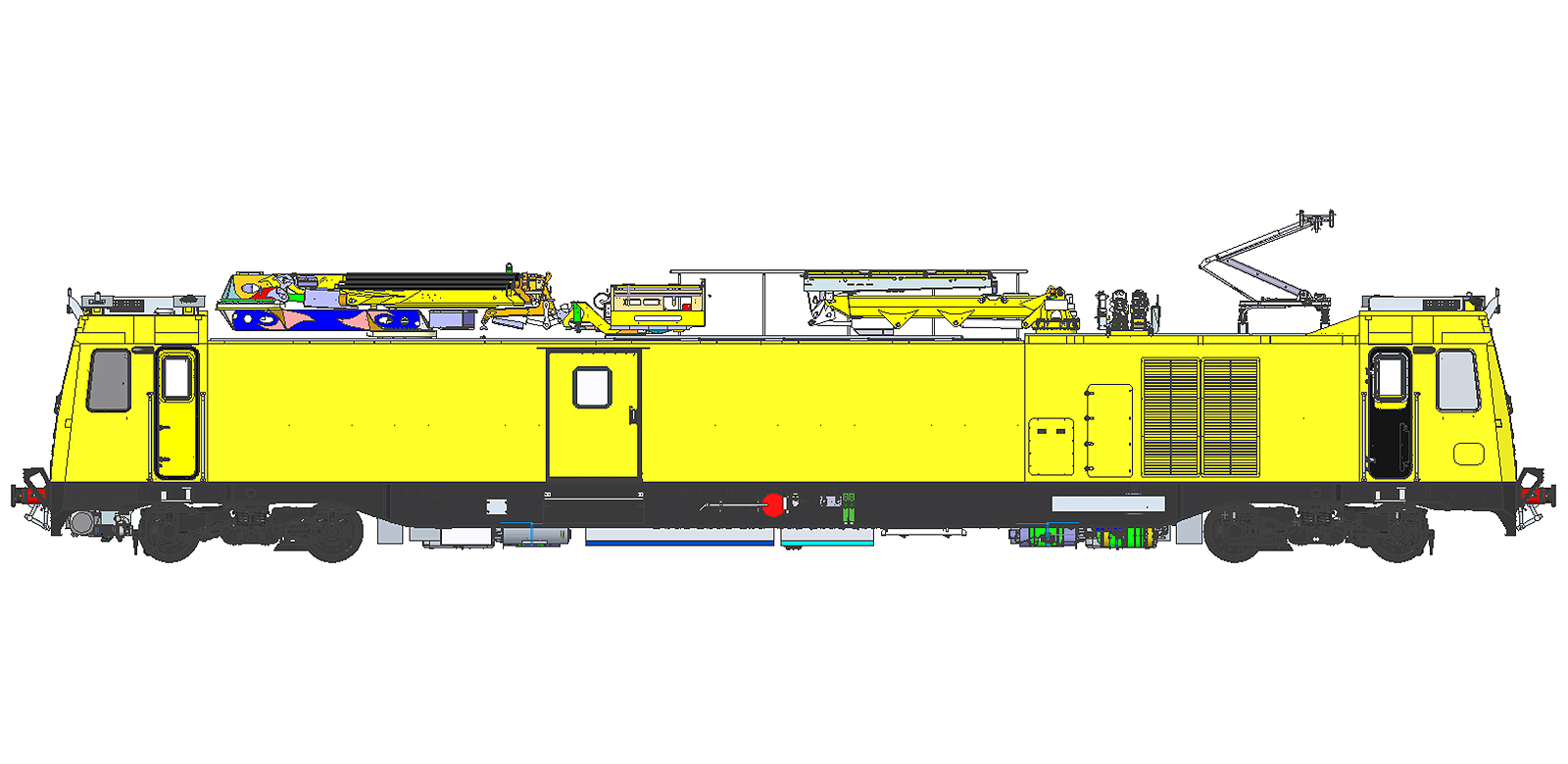 According to Harsco, its Utility Track Vehicle (UTV) offers competitive technologies that reduce both emissions and noise. It is hybrid, with an electric-electric and a diesel-electric drive line. The machines will be able to work up to two hours solely on battery power. They will feature ETCS and a 'natural refrigerant'-cooled air conditioning system. The UTV's top speed is set to 140 km/h.
Harsco and SBB
There is another important Harsco project in Europe; The Swiss railways (SBB) previously ordered thirteen maintenance vehicles from the North American company for its tunnel maintenance trains. You can read more about the project in our dedicated article.
Social Media
Alternative Antriebe für unsere Instandhaltungflotte: Bei der Wartung und Reparatur von Oberleitungen setzt die DB künftig auf #Hybrid-Technik. Dazu bestellen wir bis zu 56 Spezialzüge, die auch ohne direkte Stromzufuhr elektrisch betrieben werden können. https://t.co/Z2WfJ1VVVZ pic.twitter.com/e9geIWaHeM

— Deutsche Bahn AG (@DB_Presse) September 16, 2019