So far we've seen CRRC's hybrid shunter design one only in red – at Innotrans 2018 and on tests across Germany – but at this moment, it is a yellow one that is completing its first tests on the German rail network. This is '1004 501' for DB Netz.
Railcolor News thanks Jörg Niess for sharing his pictures.
A test train consisting of two mainline locomotives – a diesel (218 456), an electric (120 134) – and a CRRC hybrid locomotive for DB Netz (1004 501) was spotted in Heidenheim – Mergelstetten on 14.05.2020. The large "Netz Instandhaltung" (Network maintenance) lettering on the side of its hood confirms that this locomotive will indeed be used by DB Netz. Of course, the yellow color, which the DB-owned entity has been applying to its rolling stock is another clue for that.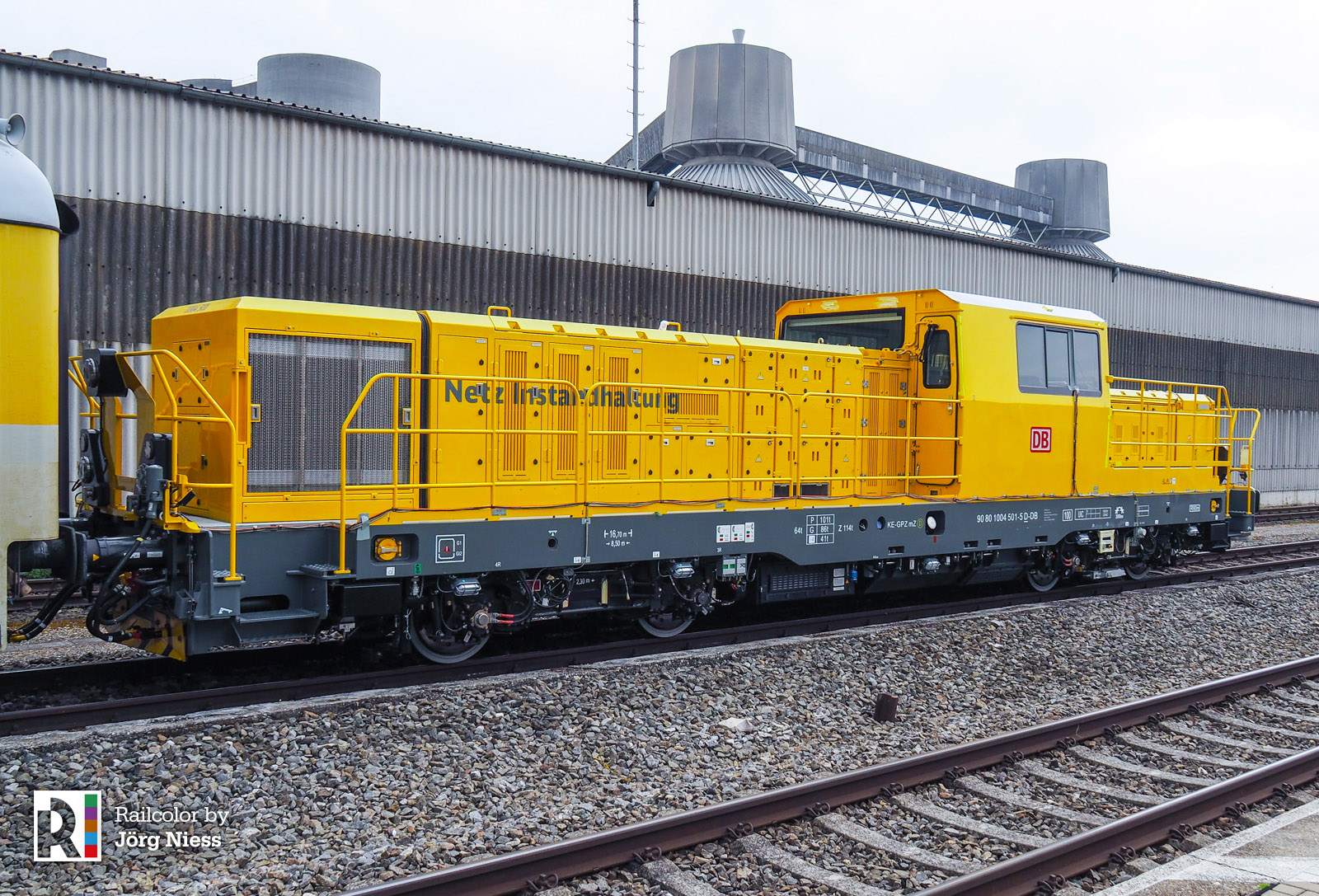 This is actually the third locomotive from a total of 4 that have been already ordered by DB (note that 16 further locomotives can be ordered according to the contract):
1004 001: S-Bahn Hamburg / 90 80 1004 001-6 D-CRRC;
1004 002: S-Bahn Hamburg / 90 80 1004 002-4 D-CRRC;
1004 501: DB Netz / 90 80 1004 501-5 D-DB.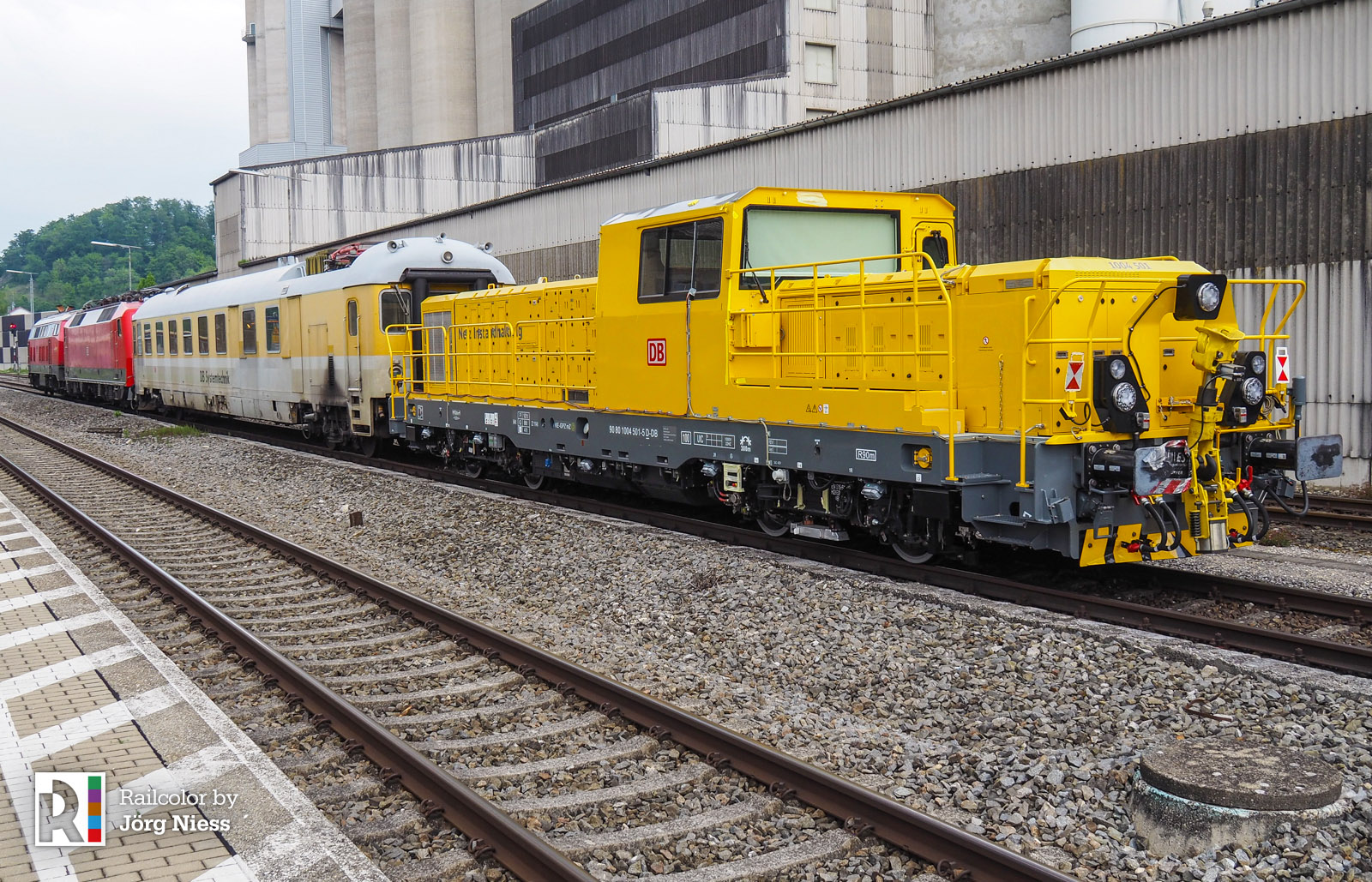 By comparing the yellow locomotive with the information we have on the CRRC 'Kleinstlok' – which is the name the manufacturer gave to its design for Hamburg – we establish the following differences:
The top speed is 100 km/h instead of 80 km/h;
The locomotive is longer: +2.3 meters – from 14.4 m to 16.7 m;
The locomotive weighs more: 64 t instead of 56 t;
The vehicle keeper of 1004 501 is actually Deutsche Bahn (D-DB), while 001 and 002's one is CRRC (D-CRRC).
In fact, CRRC offers its hybrid shunters in three different sizes. The ones we have observed thus far are 'Small' and 'Medium' respectively.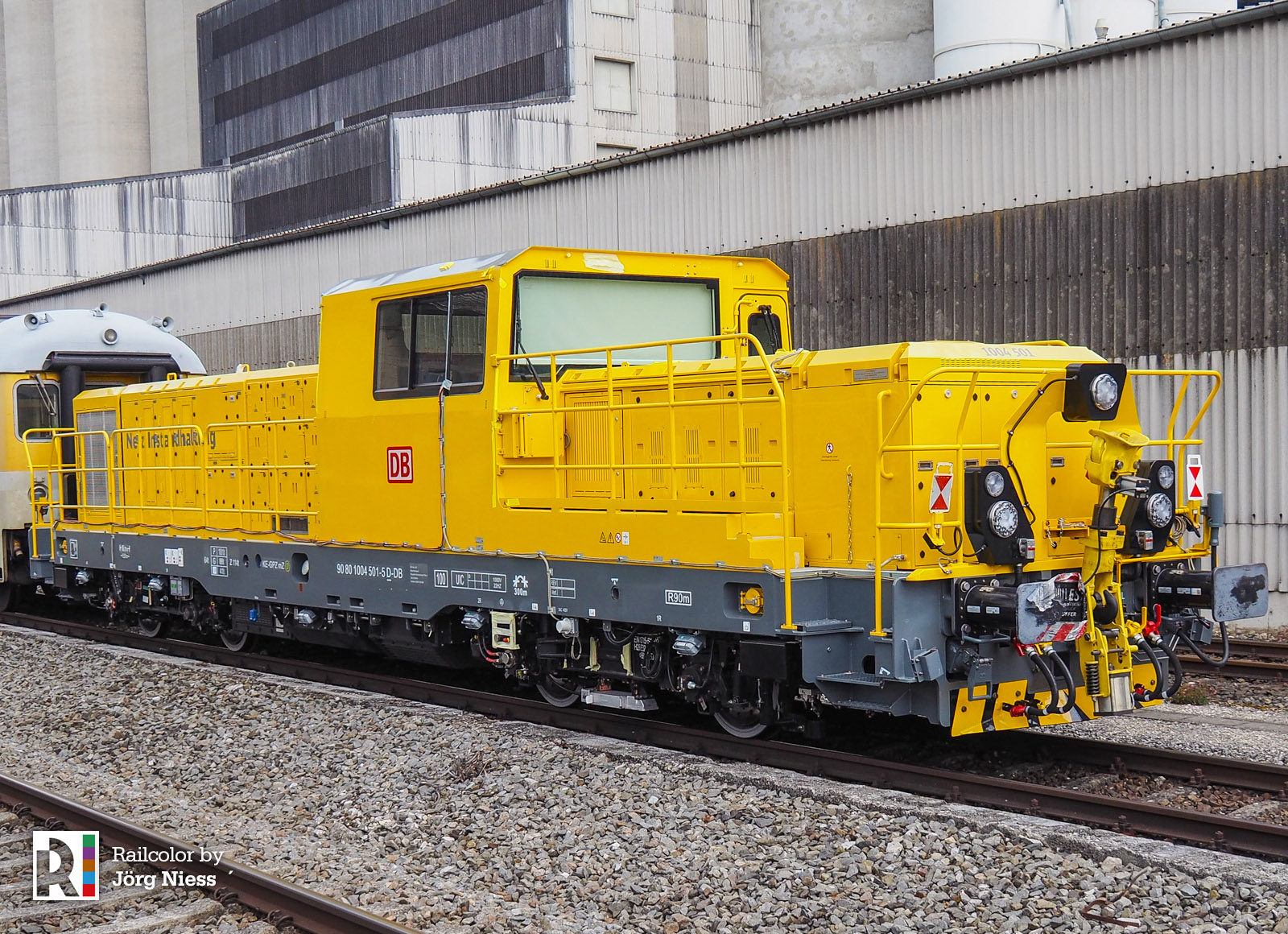 The image below shows the test train with 218 456 and 120 134 in the lead: