Leo Express has won two regional tenders in the Czech Republic for the operation of passenger trains since the end of 2019. Alstom Coradia LINT units were transferred from Germany to the Czech Republic – the first DMUs have a new design. Let's refresh:
In its latest Tweet, Leo Express has announced it will soon commence with presentational rides with LINT units. They are currently being retrofitted for operation in the Czech Republic, after formerly being in use in Germany. Four single-car LINT 27 units and eleven two-car LINT 41 units, with 70 and 120 seats respectively, will feature USB sockets, Wi-Fi, bicycle stands, air conditioning and vending machines for snacks. The maximum operating speed will be 120 km/h.
Exterior design update
Now, these 15-year-old units have to pass the technical and safety tests. It is also the first time we can have a good look at Leo's updated exterior design of the LINTs. The blue and yellow of Transdev has been replaced by black, the white sides did not change. Leo's orange is used as an accent colour on the snowplough and the doors. It is quite different from the sketches Leo Express published a year ago, which were quickly edited images of LINTs in DB Regio design.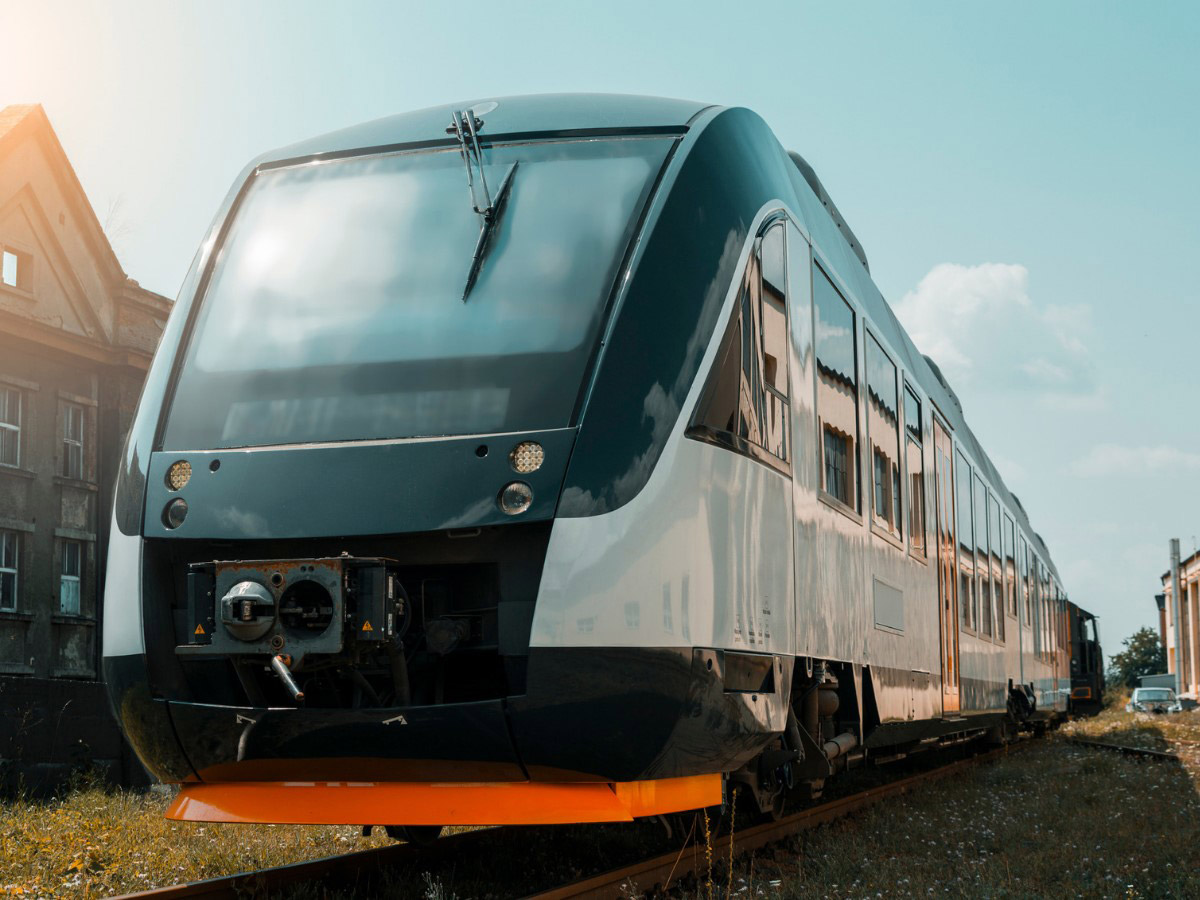 Where will they be used?
The LINTs will be operated in several counties, including Zlínský and Pardubický – starting in December 2019. The Pardubický and Olomoucký region have signed a 10-year contract with Leo Express for:
Dolní Lipka – Hanušovice;
Ústí nad Orlicí – Mlýnický Dvor;
Česká Třebová – Ústí nad Orlicí – Prague.
Interestingly enough, Leo Express will use its FLIRT EMU units for direct trains between Prague and Wroclaw too, in cooperation with Koleje Dolnośląskie (KD) on the Polish side. They will run through this very same region. Some reports were indicating the use of Newag Impuls units too, but these have not granted approval for operation in the Czech Republic (yet), and thus Flirt EMUs were confirmed for now.
Arriva won the Zlínský region B tender, but to be able to meet the contractual requirements, it will temporarily lease some units from Leo Express. The 10-year contract comprises the following routes:
Rožnov p. R. – Bylnice;
Vsetín – Velké Karlovice;
Staré Město u Uh. Hradiště – Bylnice;
Uherský Brod – Luhačovice.
Arriva plans to use class 845 DMUs (former DB Regio series 628 units) for now, and 11 Stadler GTW units (also from DB Regio) will arrive later. Until then, Leo's LINTs come to help: three Alstom LINT 27 units and seven Alstom Lint 41 units leased from Leo Express are being discussed.
Leo Express group recently announced that its ridership went up by 66% in the first half of 2019, reaching 1,25 million passengers, as stated in its latest press release.
In social media:
S těmito #vlaky v prosinci vyjedeme na regionální tratě na Pardubicku a Zlínsku. Prezentační jízdy již brzy!
??️
From December we will start operations in the Pardubice and Zlín regions in the #CzechRepublic with these #trains. Presentation rides soon! pic.twitter.com/b0YxxHRXNt

— Leo Express (@LeoExpressEU) August 28, 2019