As reported previously, Stadler was selected to deliver more FLIRT EMUs to PKP Intercity (PKP IC) from Poland. Now the standstill period has passed, and the order is officially confirmed.
on 21.08.2019 Stadler and PKP IC signed the contract for the delivery of 12 FLIRT EMUs at Stadler's plant in Siedlce, Poland. Valued at CHF 270 million, the contract also includes maintenance of the vehicles for a period of 15 years. The official ceremony was attended by representatives of the Polish Ministry of Infrastructure and Stadler's Chairman of the Board of Directors Peter Spuhler.
The new vehicles will be used on routes from Radom to Lublin, Kraków, and Szczecin via Łódź and Poznań. They will be added to PKP's existing fleet of FLIRT EMUs, type ED160, which currently comprises 20 trainsets. According to Stadler, this batch has already covered more than 23 million kilometers on the Polish railway network since December 2015.
Technical specifications:
Max speed: 160 km/h;
Power output: 2 MW (continuous) / 3 MW (max);
Power supply: 3kV DC;
Length: 8 cars, 152.9 m;
Capacity: 60 first-class seats + 294 Second class seats.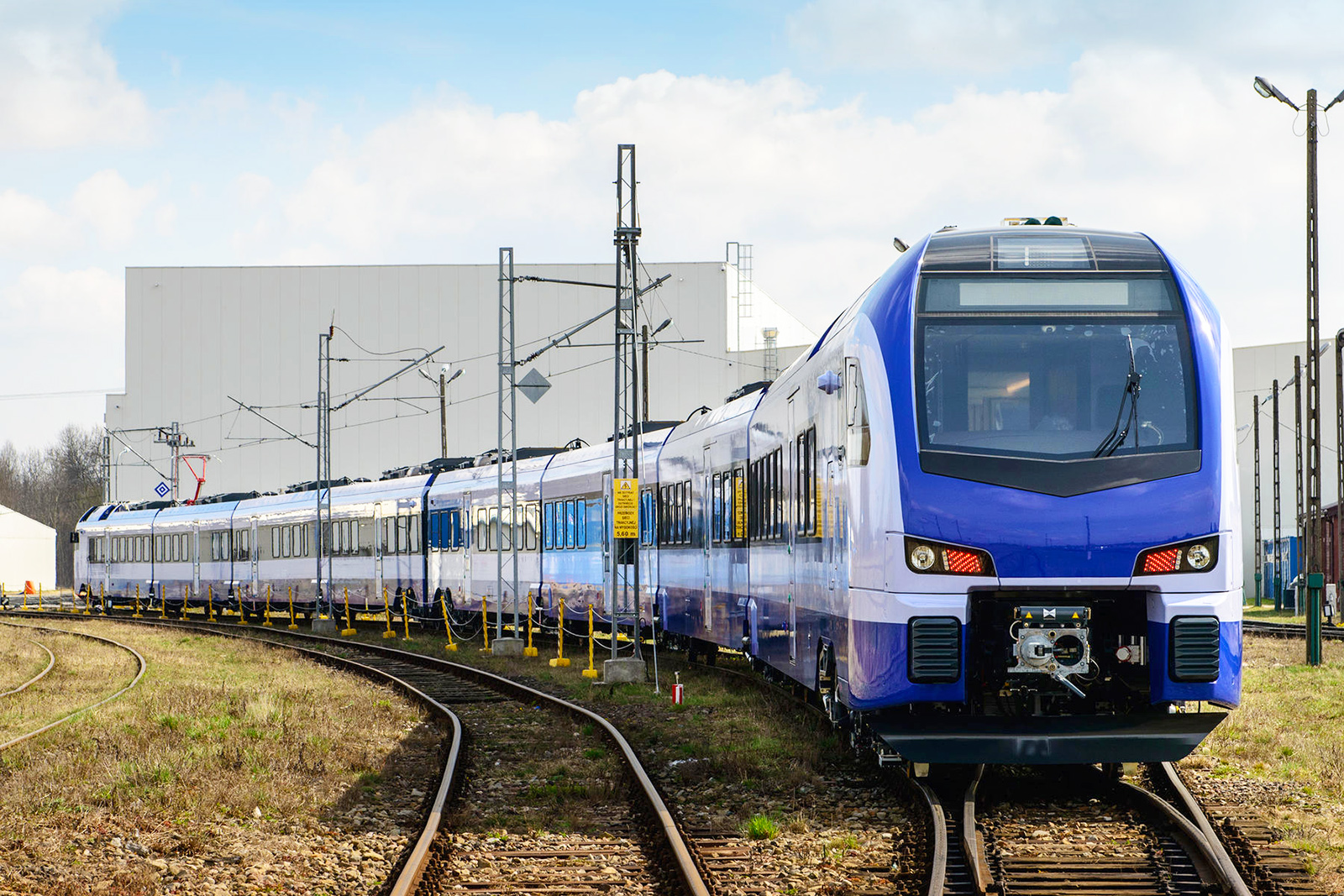 The new PKP IC trains represent Stadler's latest generation FLIRTs and are specifically configured for long-distance operation. They are equipped with a lightweight, aluminum structure and are fully compliant with the Technical Specifications for Interoperability (TSI). High comfort onboard is airconditioning, advanced passenger information system, Wi-Fi access, and individual power sockets and lightning. The trains also feature PRM-friendly accommodations.