It was announced in January: RailAdventure will soon receive a Vossloh dieselelectric DE18 midcab locomotive for rolling stock transports. That time is now.
Seen at Munich main station: the two-tone grey 92 87 4185 011-1 F-RADVE. The DE18 locomotive has its driver house in light grey, the rest of the locomotive is dark grey. New metal plates are installed on the locomotive's railings sporting large RailAdventure logos.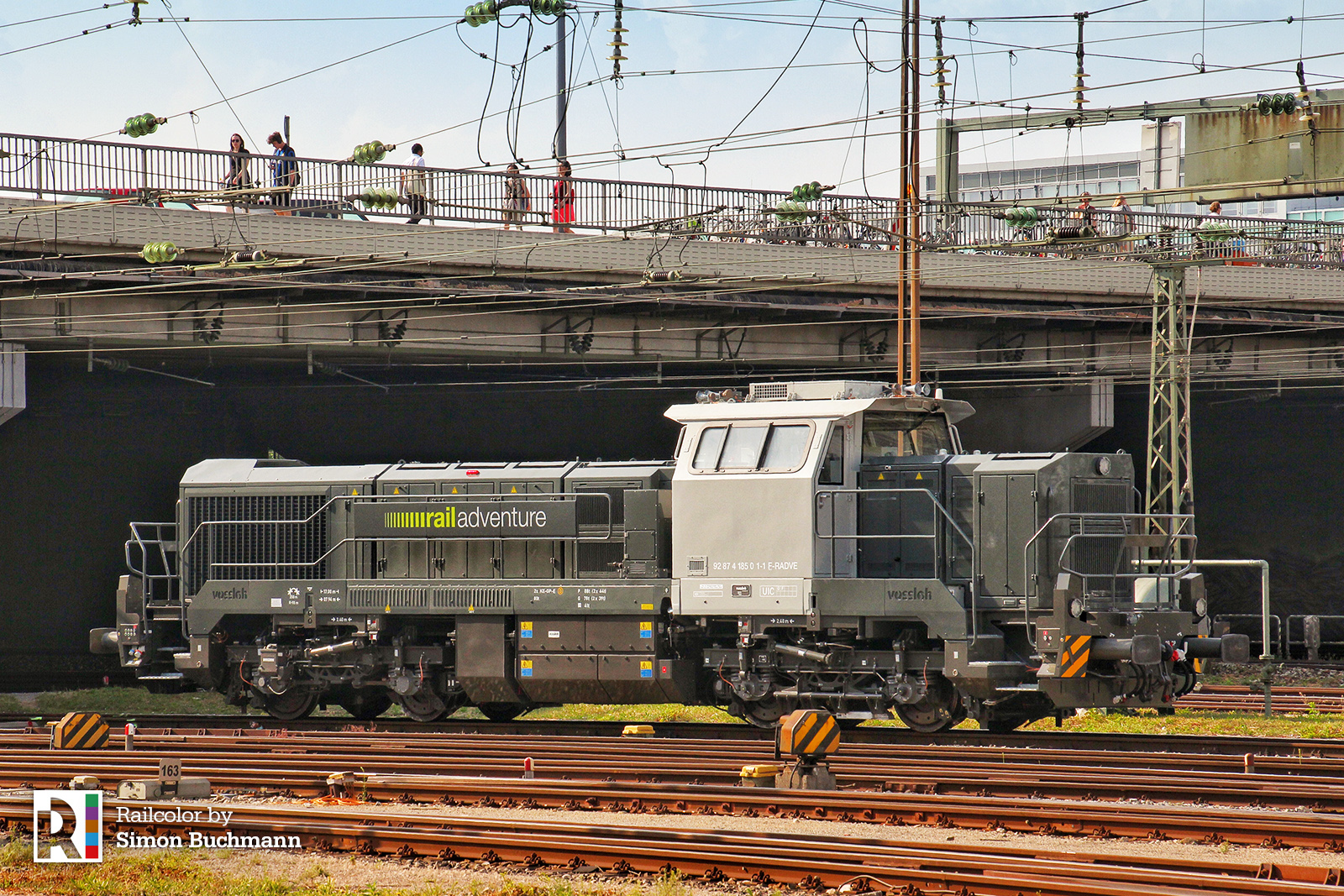 Edit 30.07.2019: The 011 is not new. The locomotive was delivered in 2011 to Eiffage Rail from France as 92 87 4185 011-1 F-ERSF. Now the machine has a new owner, the keeper marking has changed, but the registration in France stays the same. Always looks a bit ought when the operator/owner/keeper is from a different country.
RailAdventure is the first owner of the 92 87 4185 011-1. True, the original plan was to deliver the machine, built in 2018, to Eiffage Rail from France, but this did not take place.
The locomotive is much needed for transports from and to the Spanish-French border crossings at Irun and Hendaye, plus can be used for the transfer of new rail vehicles bound for the UK.