In the second week of June, an M7 power car for the Belgian state railways NMBS/SNCB was tested on the Velim circuit in the Czech Republic.
Text & photo by Quintus Vosman
The 'M7' is the newest generation of 200 km/h double deck rolling stock for NMBS/SNCB, built by a consortium of Bombardier and Alstom. As part of this order, Alstom will deliver 90 power cars, also known as 'MBx.' The delivery should have started in 2018, but the project is running late. In summer 2018 Bombardier sent an M7 intermediate car to the Czech Republic.
The picture below shows an unidentified MBx power car, together with VUZ measurement power car MV1 and measurement coach MV3: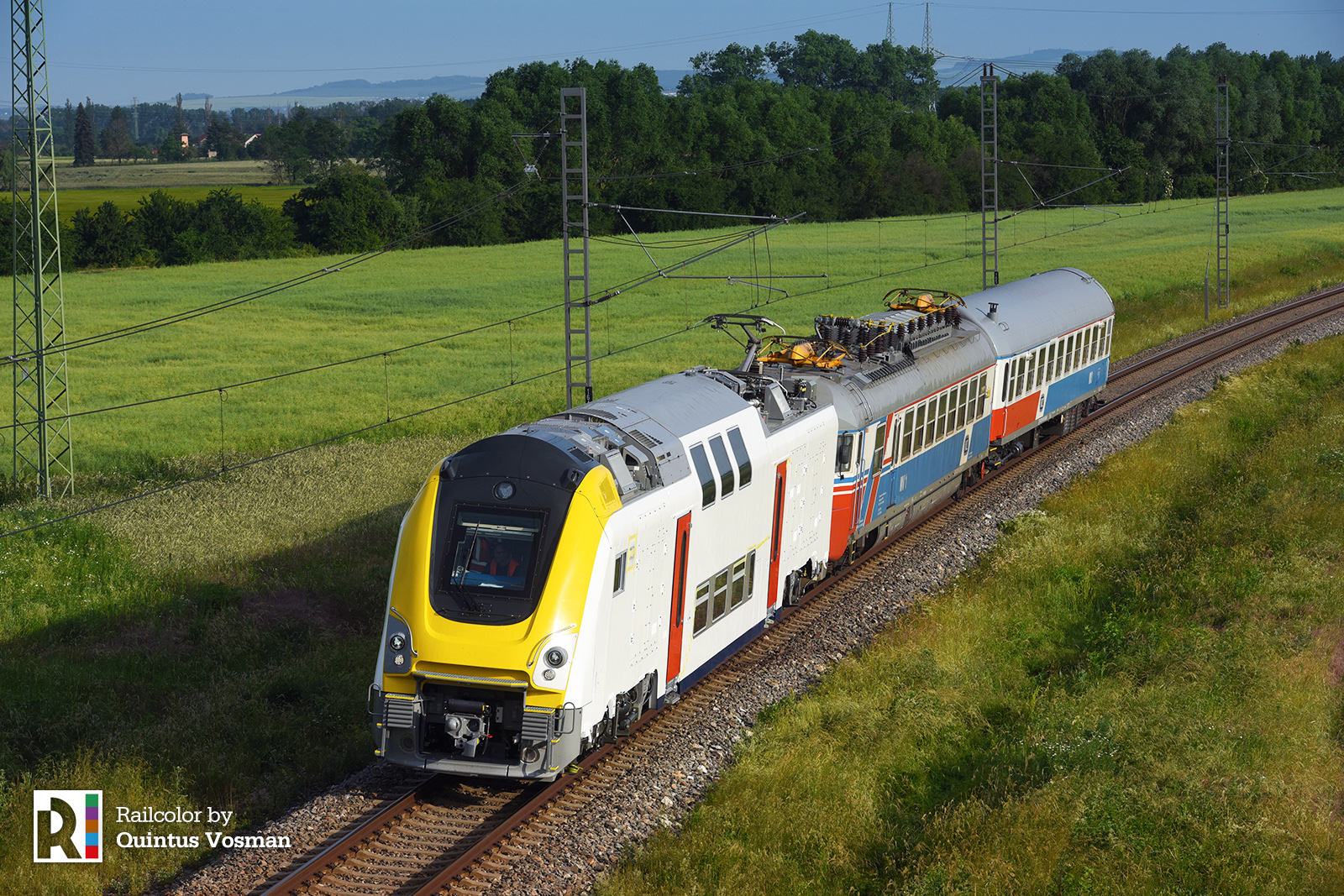 Meanwhile, in Belgium, various test trains are recorded with M7 intermediate coaches and driver trailers (BDx) – from Liege to Oostende. The new coaches are easy to recognize by their XXL class-numbers in dark grey.