'Karel' and 'Barunka' – these are the names of the end cars of the new Škoda EMU that is currently tested at VUZ Velim. We bring you some beautiful images and a video of the red-white couple.
Once again, Tomáš Pelech was there to capture this exclusive test run at the test tracks. We thank him for his support.
In March of last year Škoda announced it would be delivering a total of 25 RegioPanters to the Slovak railways (ZSSK). Now we have the first unit in the picture. Let's meet the lady first:
'Barunka' = 660 801-2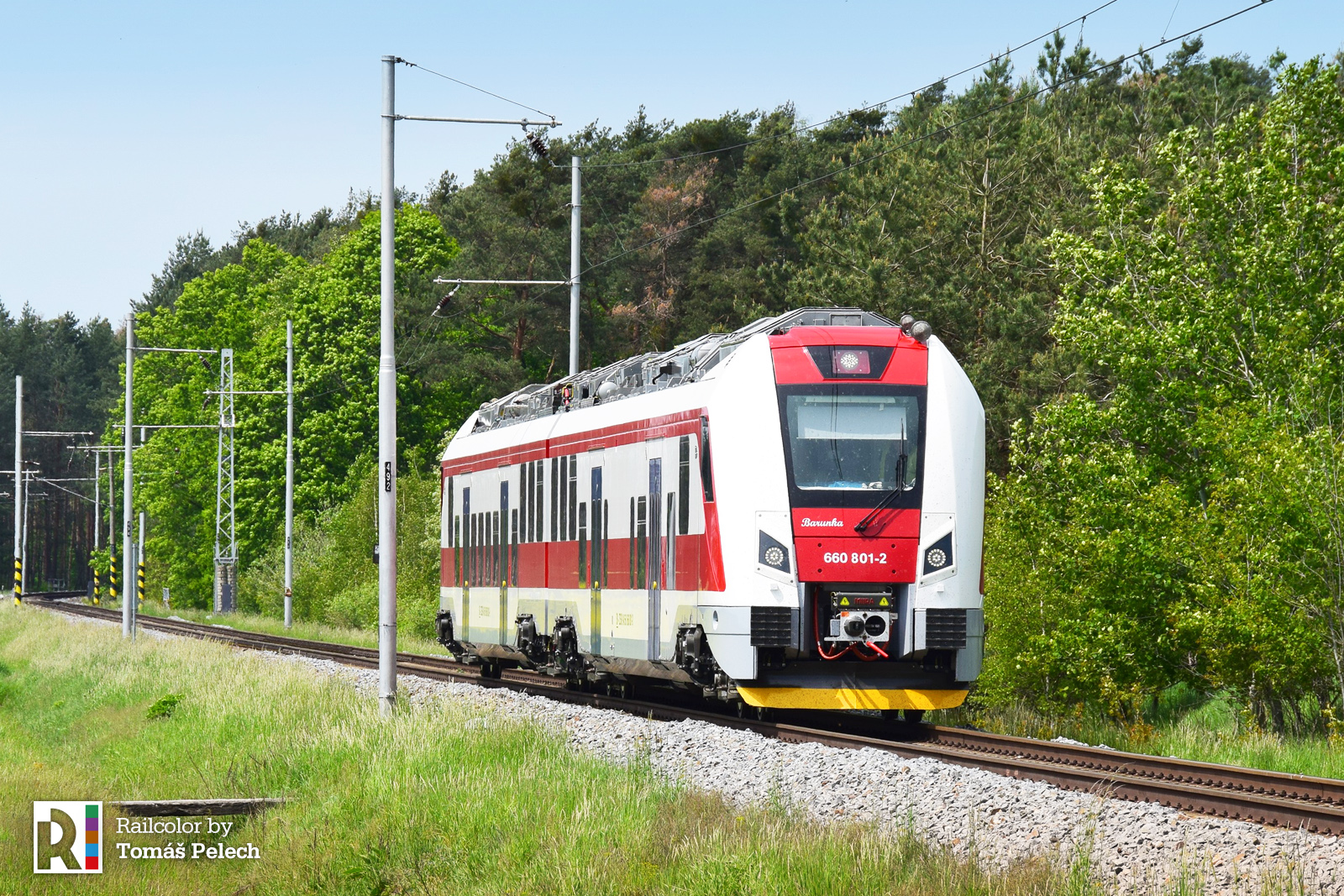 And here comes the gentleman:
'Karel' = 660 001-9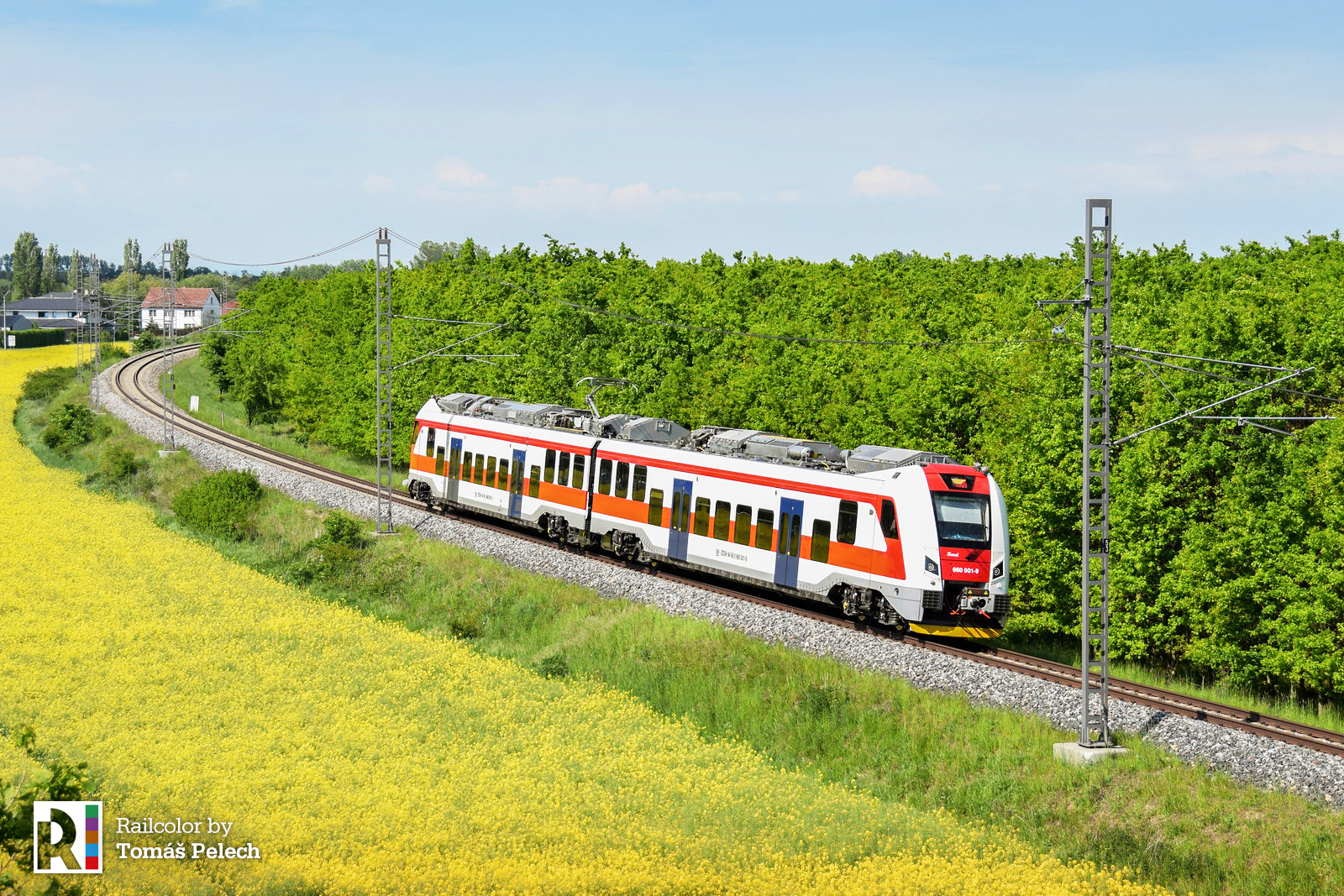 Now grab some popcorn and see them in action:
Video
About the Škoda 7Ev for ZSSK
These will come in two versions:
13x 3-car trainsets
12x 4-car trainsets
To find out more about their technical characteristics, as well as further details about the contract, check out our dedicated article.
The driving cars, featured in this article, were built by Škoda. The Czech manufacturer will also construct the intermediate cars for the first two sets. Then, the assembly will move to Slovakia – where ZOS Trnava will be the subcontractor.
Curious facts: The front light units are different, compared to those shown in the initial renders. Also, the doors are blue instead of red. Oh, and we are still awaiting to see the first middle cars.