The first Vivarail D-train (Class 230) entered passenger service on Tuesday 23 April 2019. It is operated by the London Northwestern Railway on the Marston Vale Line connecting Bletchley and Bedford.
Unit 230 004 was used for the first service, the 05.16h train from Bletchley. Soon, London Northwestern Railway will be operating three two-car D-Trains on the route. It will be possible to offer extra capacity and an 'improved customer experience'. The trains will be maintained at the Bletchley depot.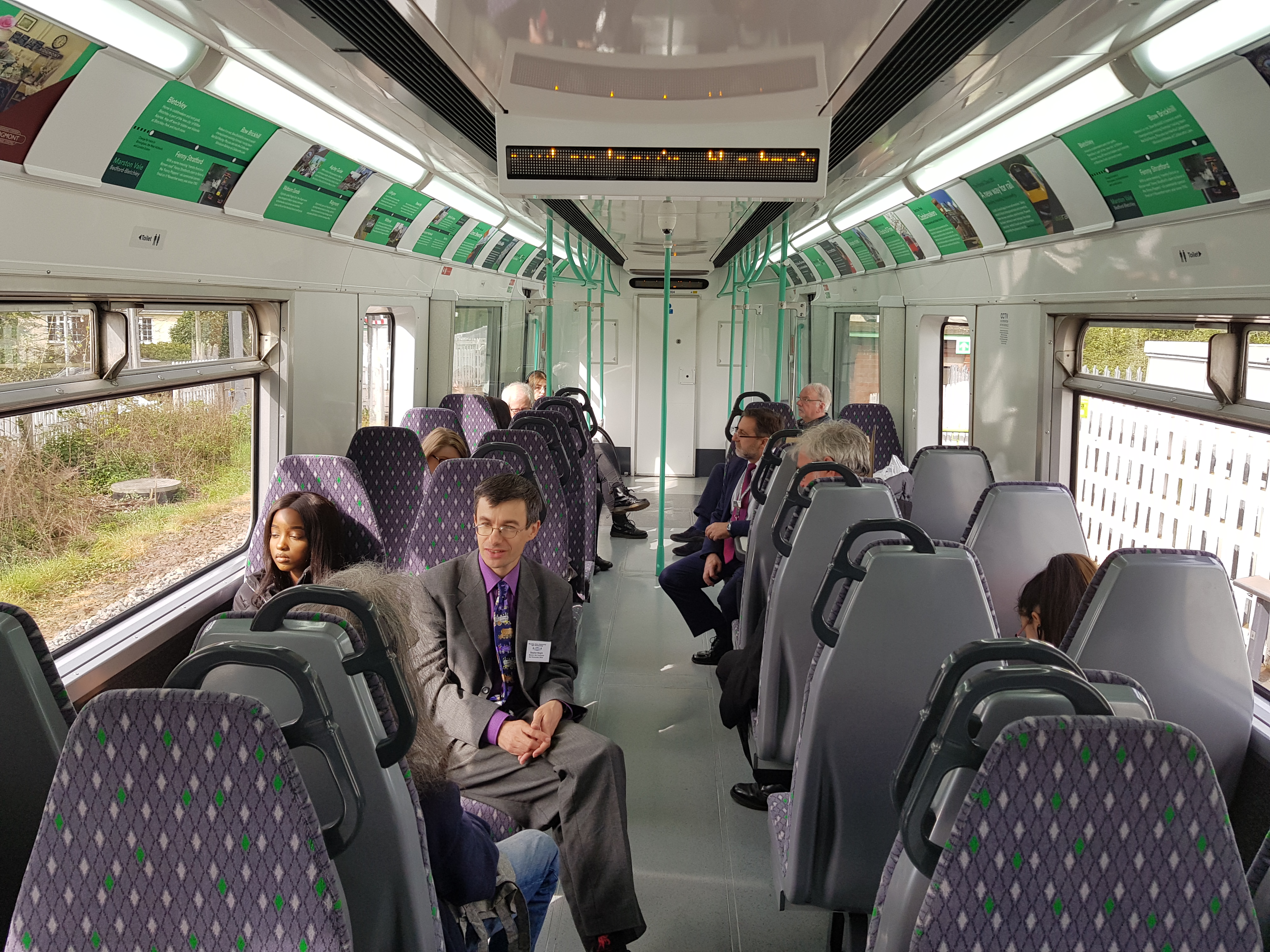 Adrian Shooter, CEO of Vivarail, said 'This is a very proud day for all at Vivarail and I am delighted to see the first of our trains in passenger service"
Vivarail D-Train
The Vivarail D-Trains are based on former London Underground D78 units originating from the 1980's. These third rail electric underground trains were replaced 15 years before the end of their lifespan. Besides the bodies, traction motors and bogies are being re-used.
With the (relatively) low-cost D-Trains, passenger rail operation in less populated areas remains profitable.
Jonny Wiseman, customer experience director for London Northwestern Railway, said: "There has been a lot of anticipation for the introduction of the D Trains from staff, railway enthusiasts, commuters and the local community, and we hope that our passengers find them comfortable and welcoming to travel on".
The trains feature a special London Northwestern Railway livery for the line, with artwork from local artist Alisha Miller. Alisha was commissioned to produce three locally-relevant designs, that will be displayed inside the trains.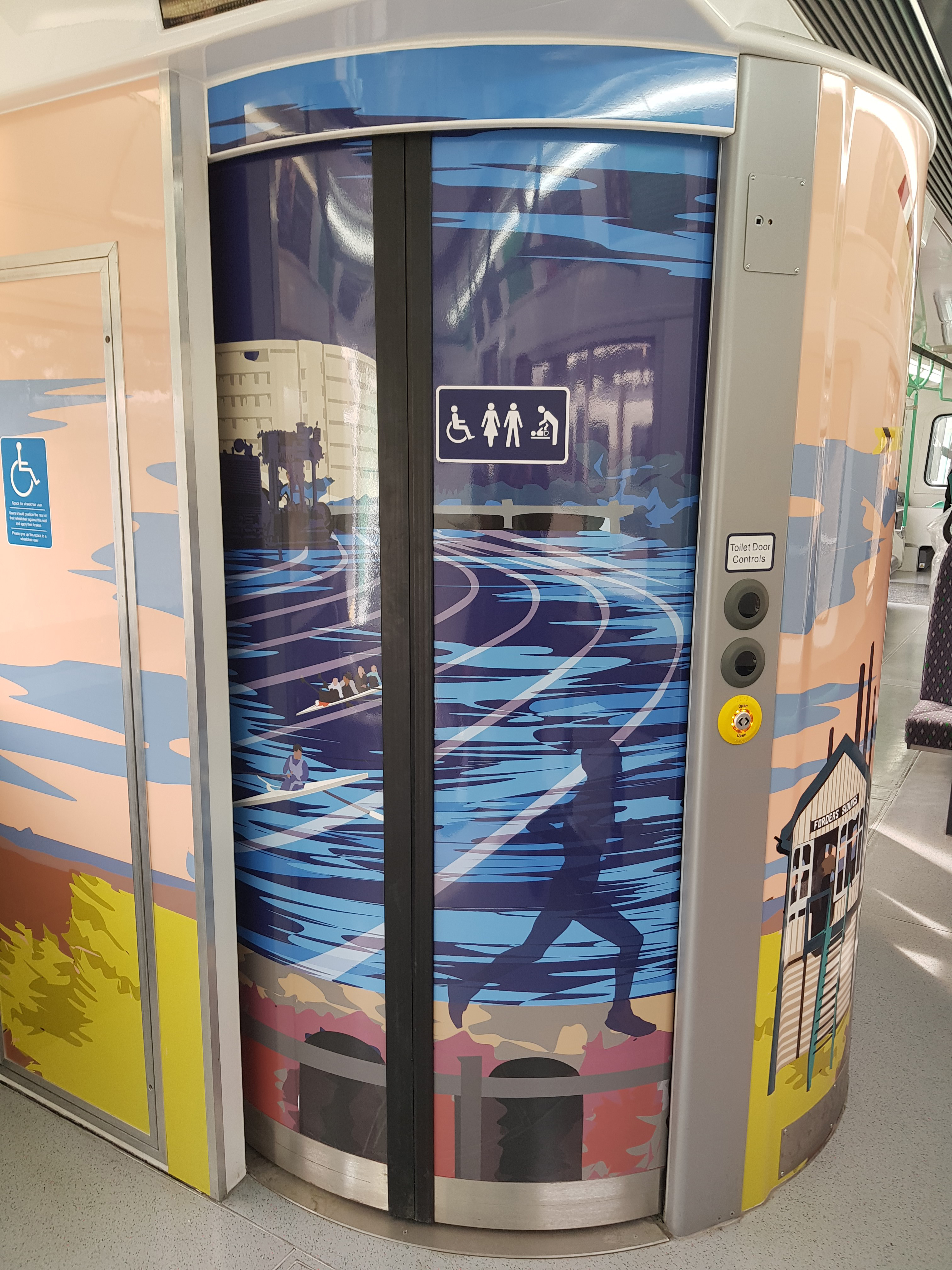 The Marston Vale Line will also benefit from enhanced timetables from Monday – Saturday from May, when London Northwestern Railway introduces it's new May timetable. There will be an hourly service throughout the day on the route. A Sunday service will be introduced on the route from 2021.