"(..) which means we are now overseeing ₤3 billion of investment into 1.700 new carriages across all our franchises."
It was this quote from Dominic Booth, Managing Director of Abellio UK, in a press release about West Midland Trains, that caught our attention. It inspired us to make an overview of the trains ordered by, built for and delivered to Abellio related operators. We bring this information in three parts, and this is part 3 about West Midlands Trains.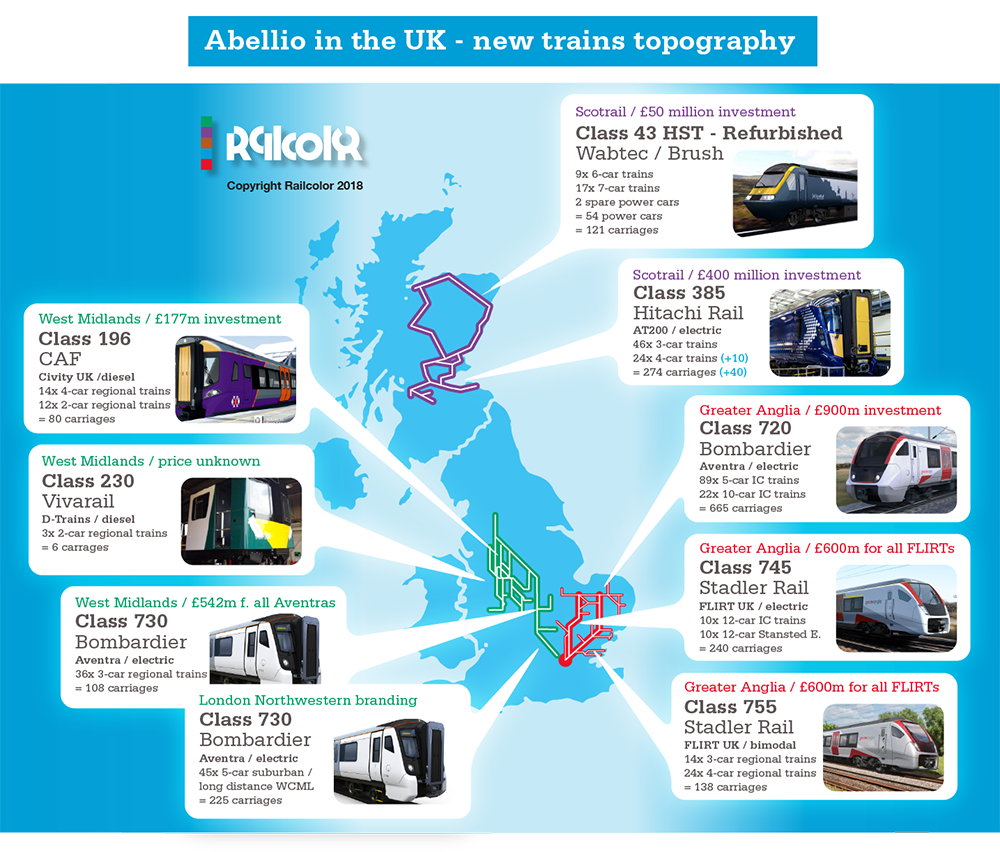 Sorry, to read this article, you need an Expert subscription – for a small fee per month, you will be able to read all our publications + you support the development of this website. Order your subscription here and let's make Railcolor better together!