Hungarian regional railway operator GYSEV and Swiss railway manufacturer Stadler have successfully closed the contract they signed in September 2016 for production and delivery of 10 FLIRT EMU trains.
The 'new generation' (Railcolor: series 435) vehicles for GYSEV meet the requirements of the newest TSI standards of the European Railway Agency, and also suit the latest collision norms, providing more safety to the loc driver, making the trains 2.8 meter longer than they predecessors.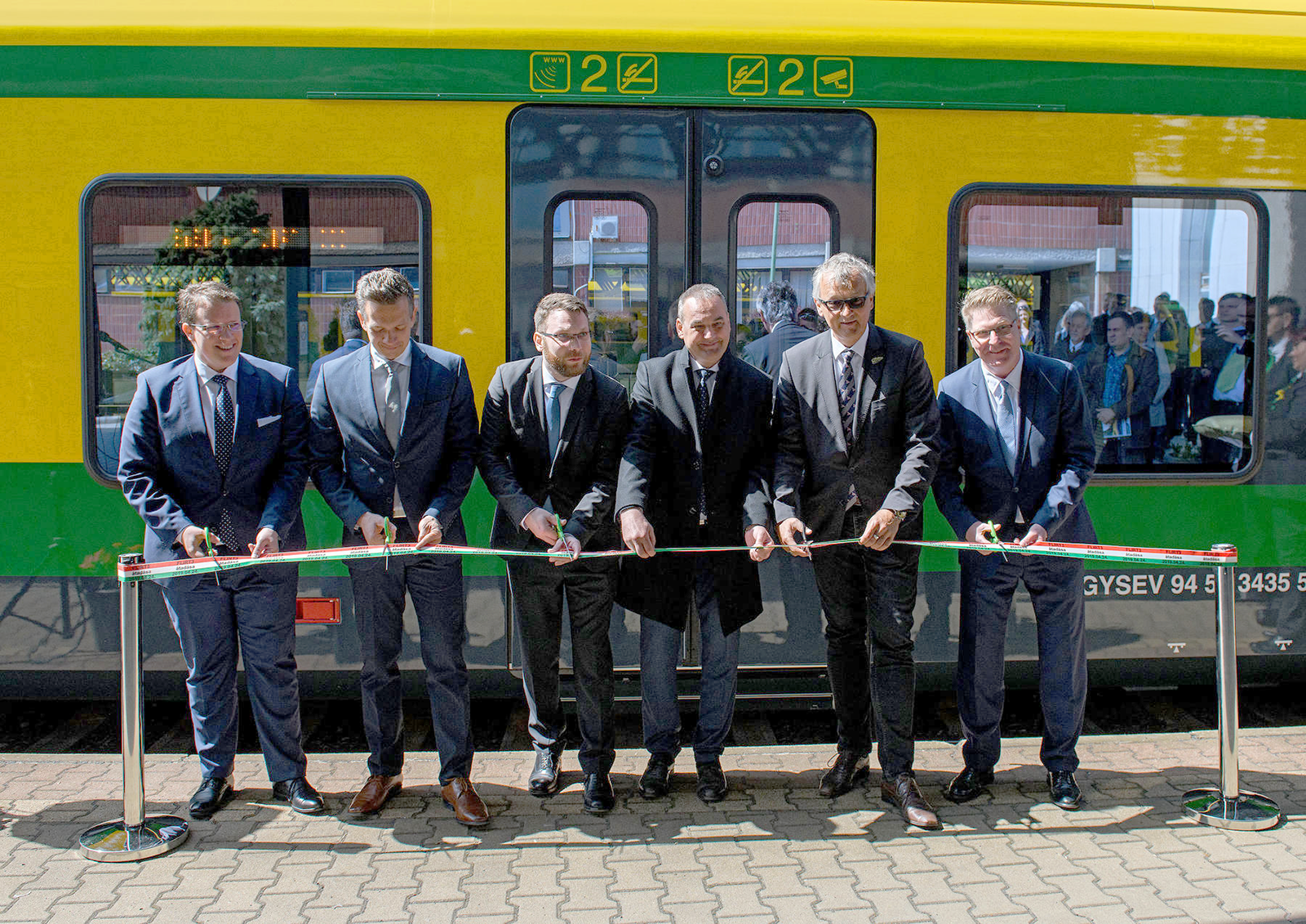 GySEV placed three orders in the past:
2012: 4x FLIRT = 415 500-503
201x: 6x FLIRT = 415 504-509
2016: 10x FLIRT 'new generation' = 435 501-510
Both 'generations' can be run in multiple, with up to three EMUs, mixed. The 435s are The 77.1 meter long, have 4 car and 208, the trains can reach 120 km/h in only 39 seconds. The trains top speed is 160 km/h, but they will run with 120 km/h on GYSEV's regional lines.