Railcolor is about railways, and colourful livery designs. This is the design story behind the new 'Ludmilla' diesel locomotives for GySEV Cargo; the designated 648 001 and 648 002. We had the chance to talk to the man behind the livery – Søren Villumsen – all the way from Denmark. Enjoy!
Before we start, you need to know that Mr. Villumsen is a huge fan of Austro-Hungarian rail operator GySEV (also known as 'Raaberbahn' in Austria). In 2017 we showcased his nicely detailed model train dioramas, featuring many different GySEV trains in yellow and green. Make sure you follow Søren on Instagram, where you can find more pictures of his models.
Søren Villumsen:
"Last year, in spring, I was told that GySEV Cargo was buying 2 Ludmilla locomotives from Deutsche Bahn, two diesel locomotives formerly part of the DB 'Baureihe 233'. As a huge fan of GySEV, I make models of locomotives and cars as soon I hear about them – Same for this project, the model was ready at the moment GySEV revealed the 1:1 scale locomotive."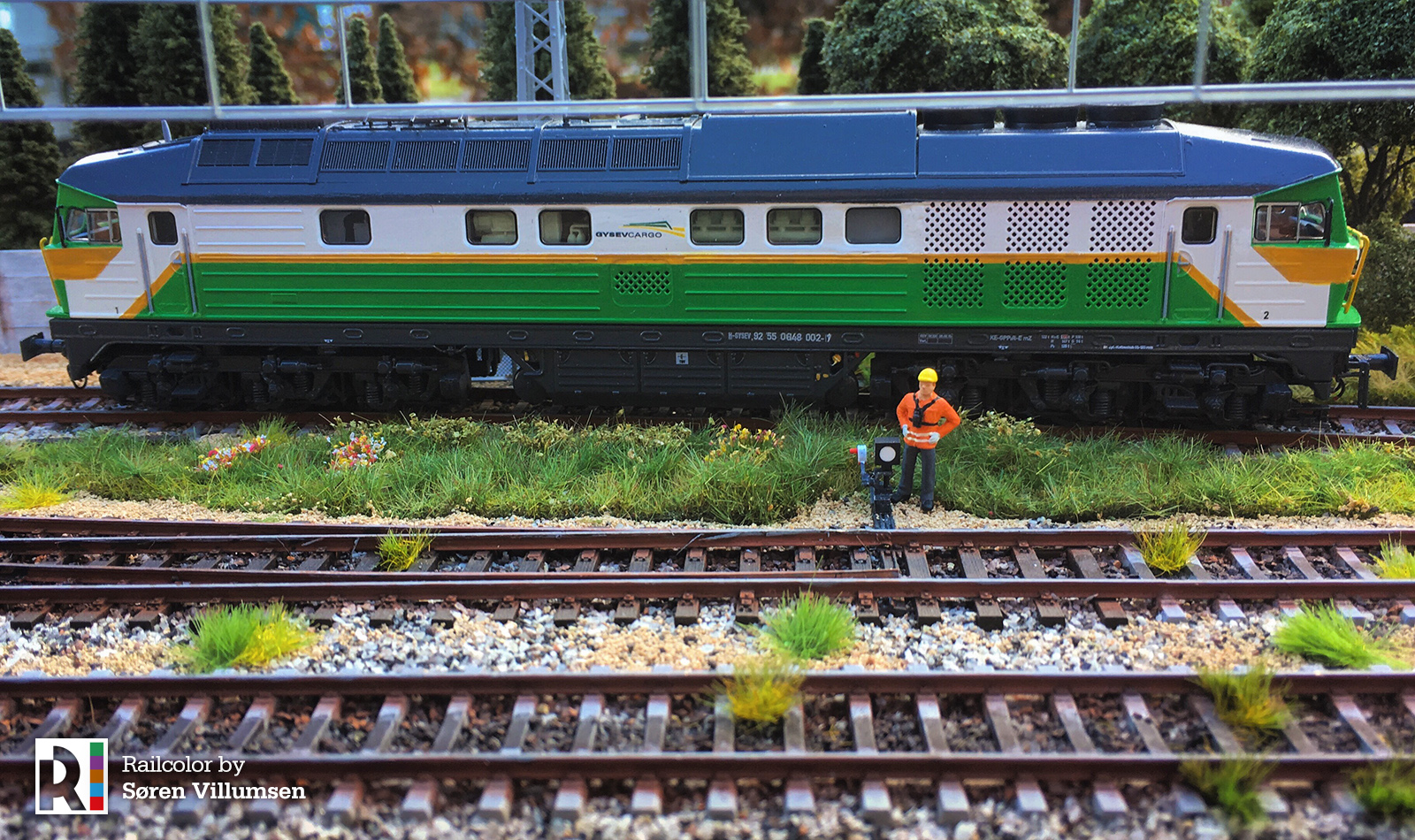 "Anyway, I asked a good friend at GYSEV – László Takács, diesel locomotive specialist – about how the Ludmilla locomotives would be painted. He was working on the project and told me that this was still unknown."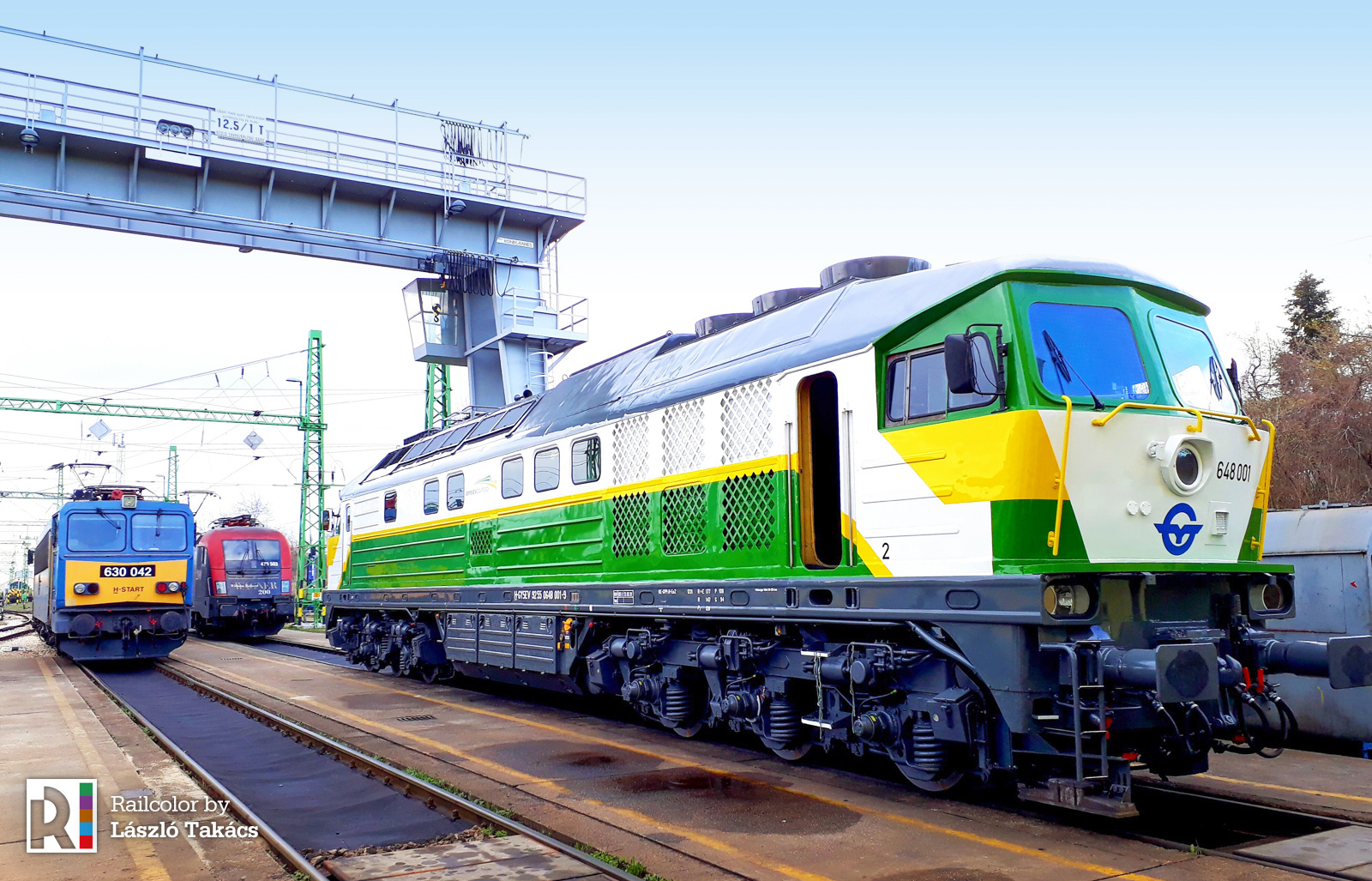 "That same night I got a crazy idea: I could make some proposals myself, why not? My friend liked my idea, and I developed five 5 different designs. Because the locomotives would be used by GYSEV Cargo, it was natural to apply the same colours as used for the Vectrons. I tried to use lines that are already part of the original Ludmilla-design – The green colour on the driver cabs was applied first. Then, the thin yellow line was added, and the process continued step by step. Finally me and László Takács selected one design and presented it to the GYSEV management."
"I made a more detailed drawing, which was sent to Hungary by post, where it was remade professionally. GySEV did look at alternative paint schemes, but eventually it was decided to adopt my proposal. Only a few minor changes were made.
Funny detail was that I only had a line drawing of a Baureihe 232 loco when I made my design (Railcolor: Baureihe 233 is the modernised version of the 232). Also the detailed design made in Hungary still used the 232 was still the basis.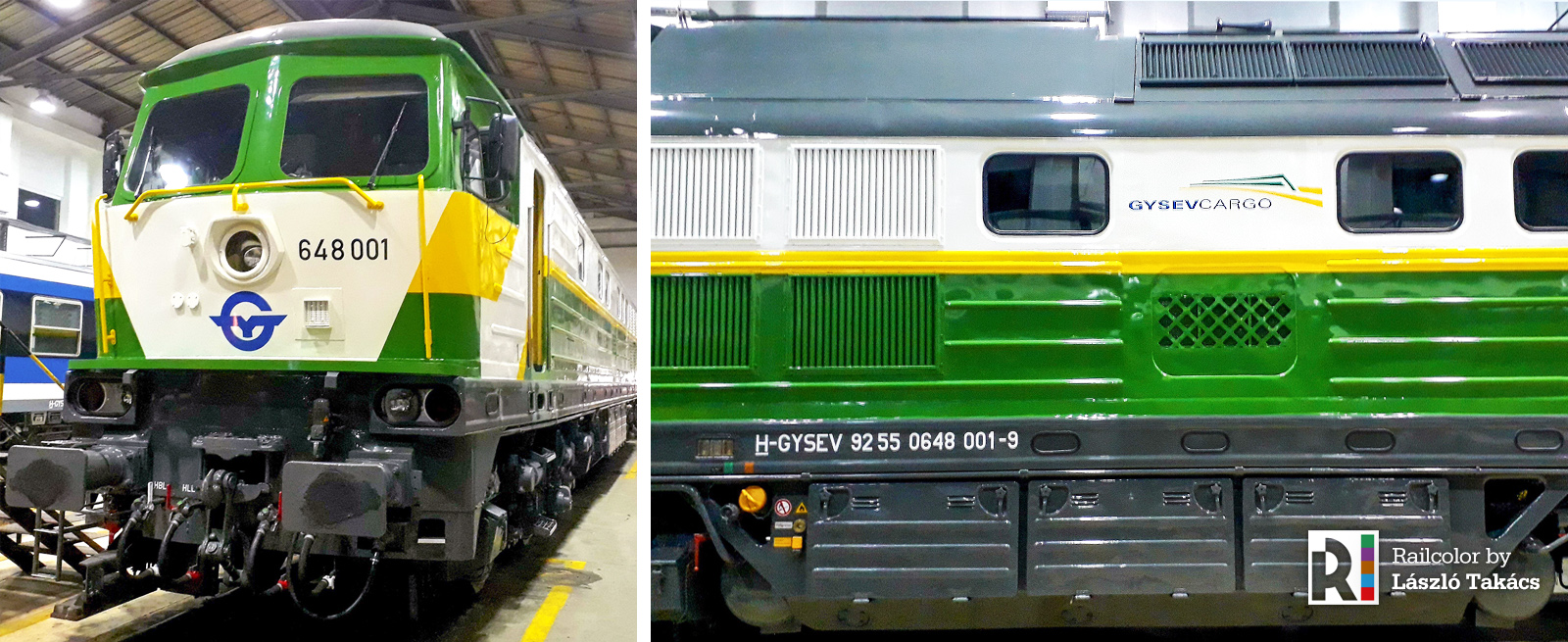 "This was in September last year, and I was told to keep it secret. I was, of course, very proud. As a GySEV fan, it was nice to get the possibility to style real locomotives – GySEV Cargo's first self-owned locomotives. I have always dreamed about being a part of GySEV, and with this project the dream has now come true. That means a lot to me."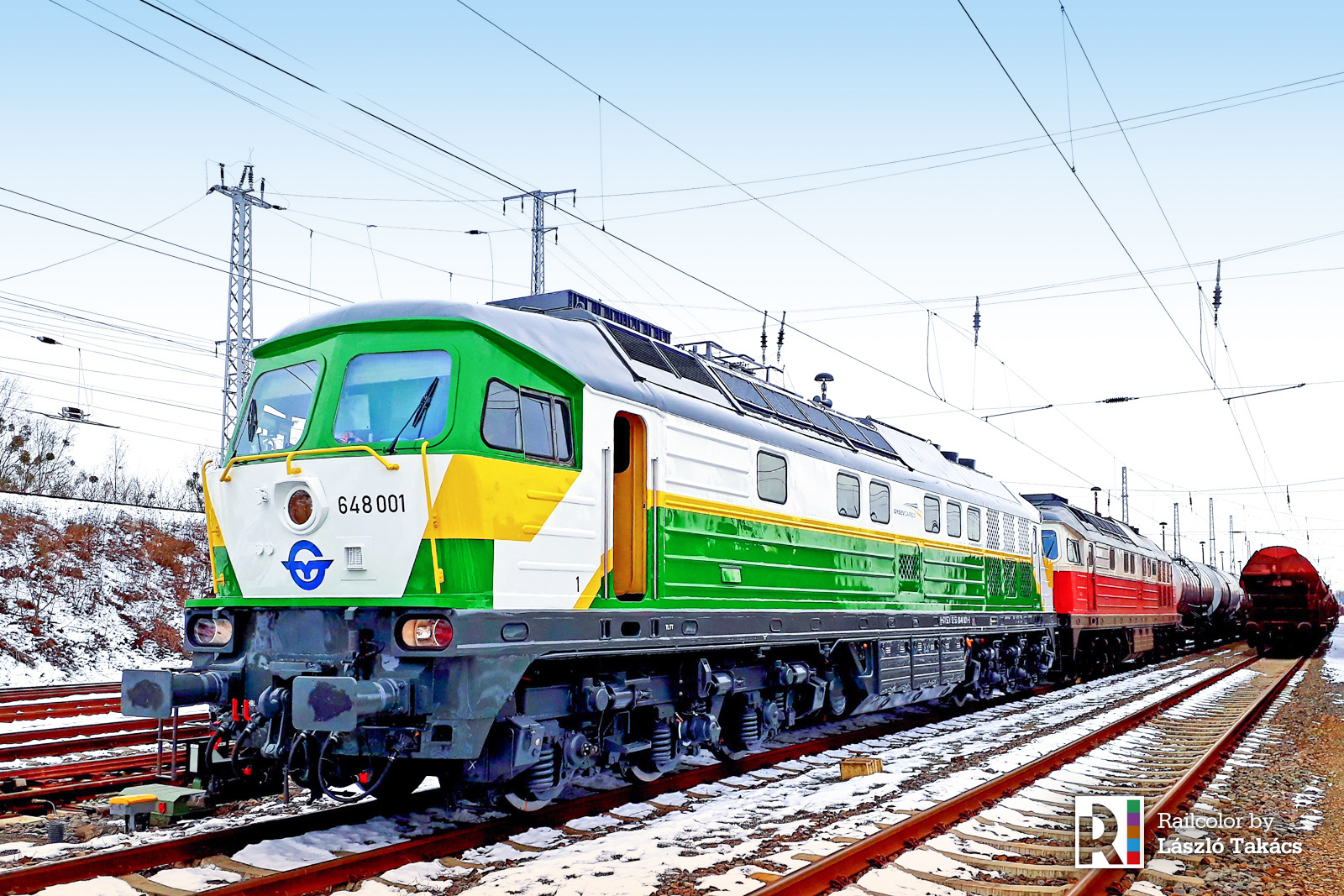 And last but not least, this is what GYSEV Cargo is saying about the design:
"We've chosen Søren's design because it shows our dynamism. In Hungary, almost all the diesels have a red color, so these two Ludmillas will look special and everybody will know that these machines are ours." – András Riegler, head of secretary to the CEO of GYSEV Cargo