Today Eurotunnel announced the refurbishment of nine PAX passenger shuttles, used to carry cars and coaches and their passengers through the Channel Tunnel between France and England.
Bombardier will refresh the wagons in a dedicated workshop on the Coquelles Eurotunnel site, with delivery of the finished vehicles scheduled for the 2022-2026 period.
This is a EUR 150 million contract for Bombardier. The same company (ANF from France and BN from Belgium that were taken over by Bombardier) was responsible for the development and construction of the special PAX shuttles, now around thirty years ago. The project was the first for Bombardier in France.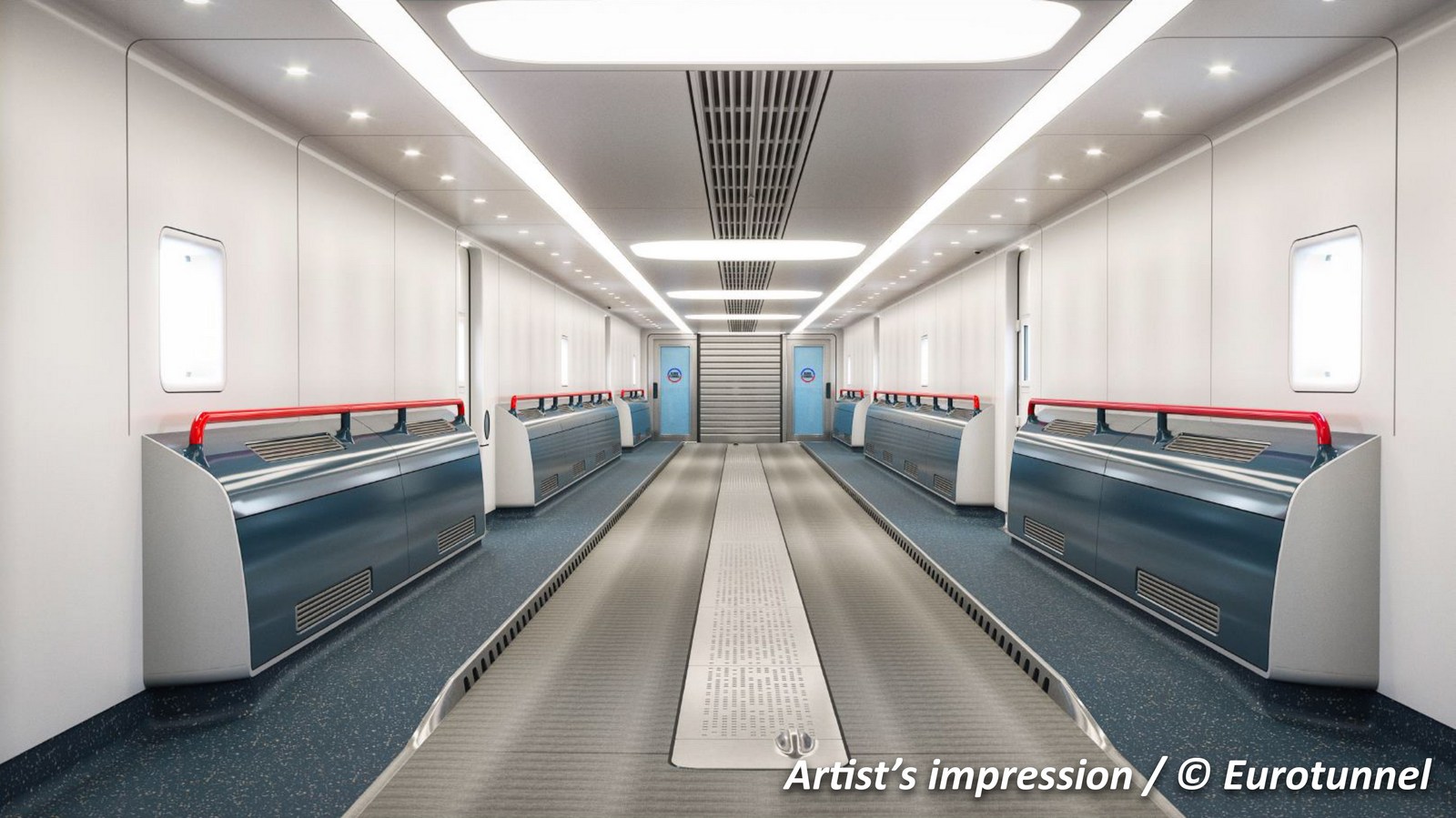 A pre-series refurbished 'shuttle' will be produced in 2021-2022, before the eight others are done from 2022 to 2026, encompassing three different types of wagons: single deck wagons for buses and coaches, double deck wagons for passenger vehicles and motorcycles, and double deck loaders for the loading of cars and motorcycles.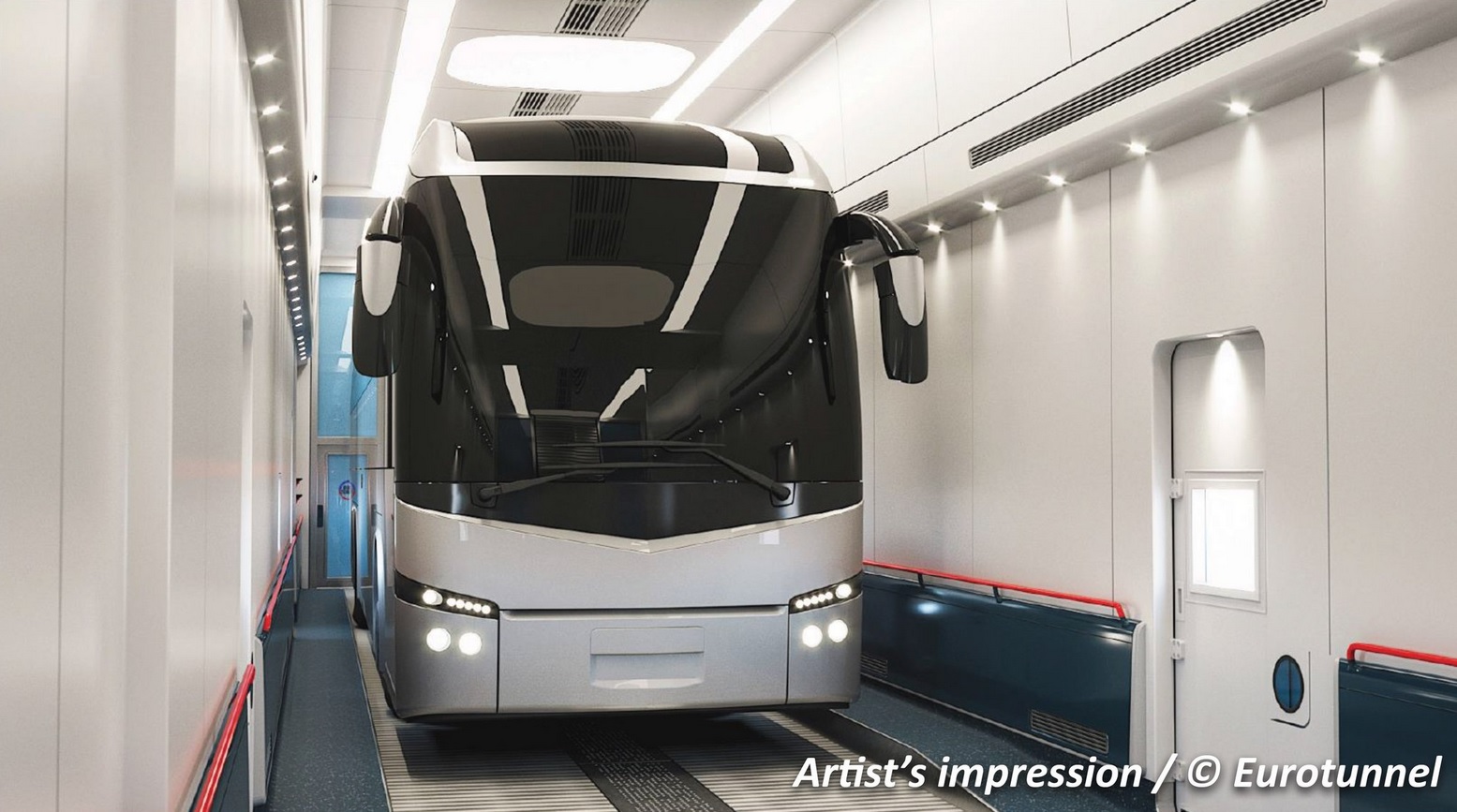 One shuttle is composed of two half-units formed as follows:
1x single deck loading car
12x single deck cars for coaches and vehicles higher than 1,85 m
1x single deck loading car
1x double deck loading car
12x double deck cars for passenger cars and motorcycles
1x double deck loading car