Five months ago, we reported about a five-car Class 701/5 Bombardier Aventra electric multiple unit (EMU) being tested at the Velim test track, in the Czech Republic. Today we have more exciting news, this time about a ten-car Class 701/0.

We thank Twitter user @HiPa_IC125_ for his picture of unit 701.003 at Bombardier Derby.
Another batch of Aventras
The Class 701 is a series of EMUs that Bombardier is building at its English factory of Derby for operator South Western Railway, an operation of First and MTR that runs suburban and regional trains in the south of England. South Western Railway has ordered 90 of these, 60 of them being 10-car 701/0s, and 30 being 5-car 701/5s for operation on the company's Windsor and Reading lines, as well as on the suburban lines southwest of London.
Today's news is that the first unit has been delivered to Eastleigh Works, a railway rolling stock maintenance facility located in the town of Eastleigh, in the south of the country. It is ten-car unit 701.002 that did the honours, leaving Bombardier Derby on the 10th June at around 11 am.
Unit 002 isn't finalised externally, lacking most logo and technical stickers, while unit 003, which is still at Bombardier Derby and which we are showing you today to offer you a good view of what seems to be the definitive appearance of the third-rail Class 701s, appears to be finished in that aspect.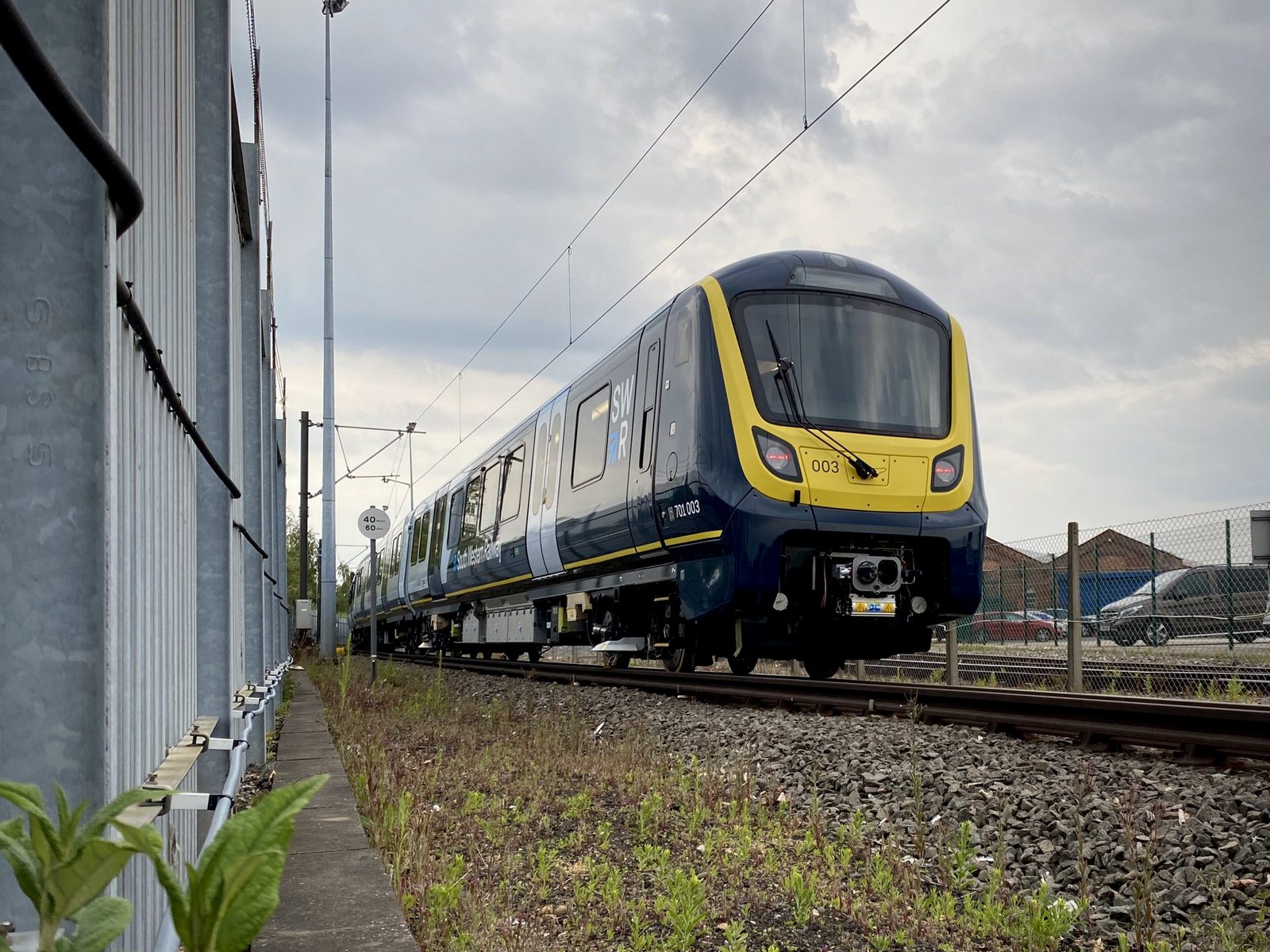 Herd leader 701.002
Unit 701.002 will now be taking part in further testing and training sessions in the south of England, its new home. South Western Railway plans to introduce the 701s in service this year. They will replace several different classes that the operator is running, most notably the very recent Class 707 units (Siemens Desiro City) which SWR decided to remove from service when it took over the operating franchise from Stagecoach's South West Trains.
It is now known where these units will be moving to: Southeastern, a Govia (Go-Ahead/Keolis) operator running suburban and regional trains in the southeast of London and England, will be taking the 30 German-built trains.