On 07.03.2019 Pesa Bydgoszcz and Czech private passenger railway operator RegioJet signed a contract for the delivery of 7 two-car trainsets of the new subtype Elf.EU.
By Quintus Vosman – first published on 11.03.2019 – updated with information from RegioJet on 14.03.2019
The agreement, which was signed at the Polish embassy in Prague, has a value of CZK 0,5 billion (EUR 19,52 million). The delivery of the seven new train sets is scheduled for the second half of 2021.

The contract includes a 24-month guarantee period. All major maintenance activities are set to take place in Praha Zličin, in the depot of RegioJet. Pesa will be responsible for maintenance for the first 2 years but the contract includes an option to extend this period.
Subsidised
 regional lines in the 
Ústí nad Labem region
The trainsets will be used for regional transport in the Ústí nad Labem region in Northern Bohemia in the Czech republic. The new EMUs should enter service with the introduction of the new timetable of December 2021, as stipulated in the contract between RegioJet and the Ústí nad Labem region.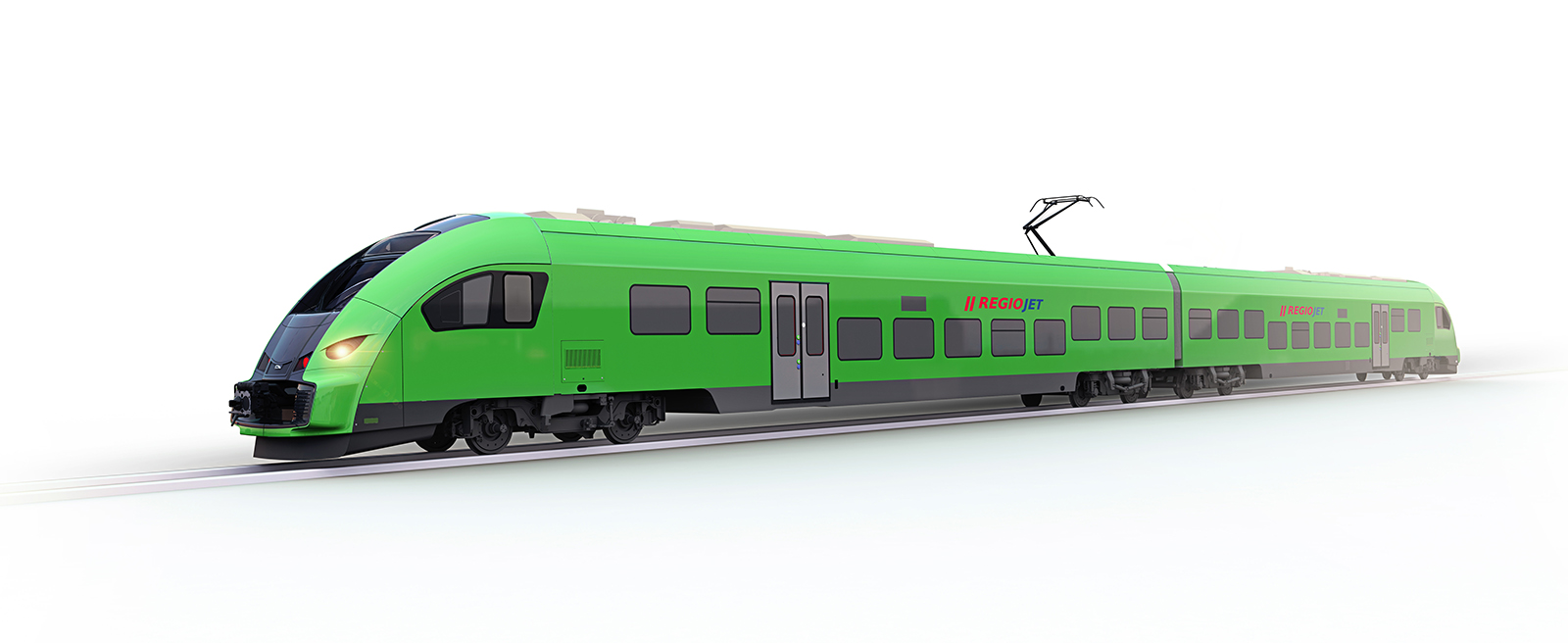 At the end of 2018 RegioJet was selected by the public transport authority of the region to operate the following lines: 
TT 072: Ústí nad Labem západ-

Š

t

ĕ

tí;

TT 073: D

ĕč

ín hlavní nádra

ž

í

– Ústí nad Labem

Št

rekov;

TT 123:

Ž

atec- Most;
TT 130: Bílina- Most;

TT 131: Ústí nad Labem hlavní nádra

ž

í- Most;

TT 134: Teplice v

Č

echách- Litvínov.
Czech railway infrastructure manager SŽDC is to electrify the 2 km long section between Louka u Litvínova Litvínov before the new EMUs enter service.
Update: RegioJet will start its operations on these regional lines in December 2019 – starting with ex DB Regio 628 DMUs, being fully replaced by December 2021 by the fleet of 7 new PESA Elf.eu EMUs.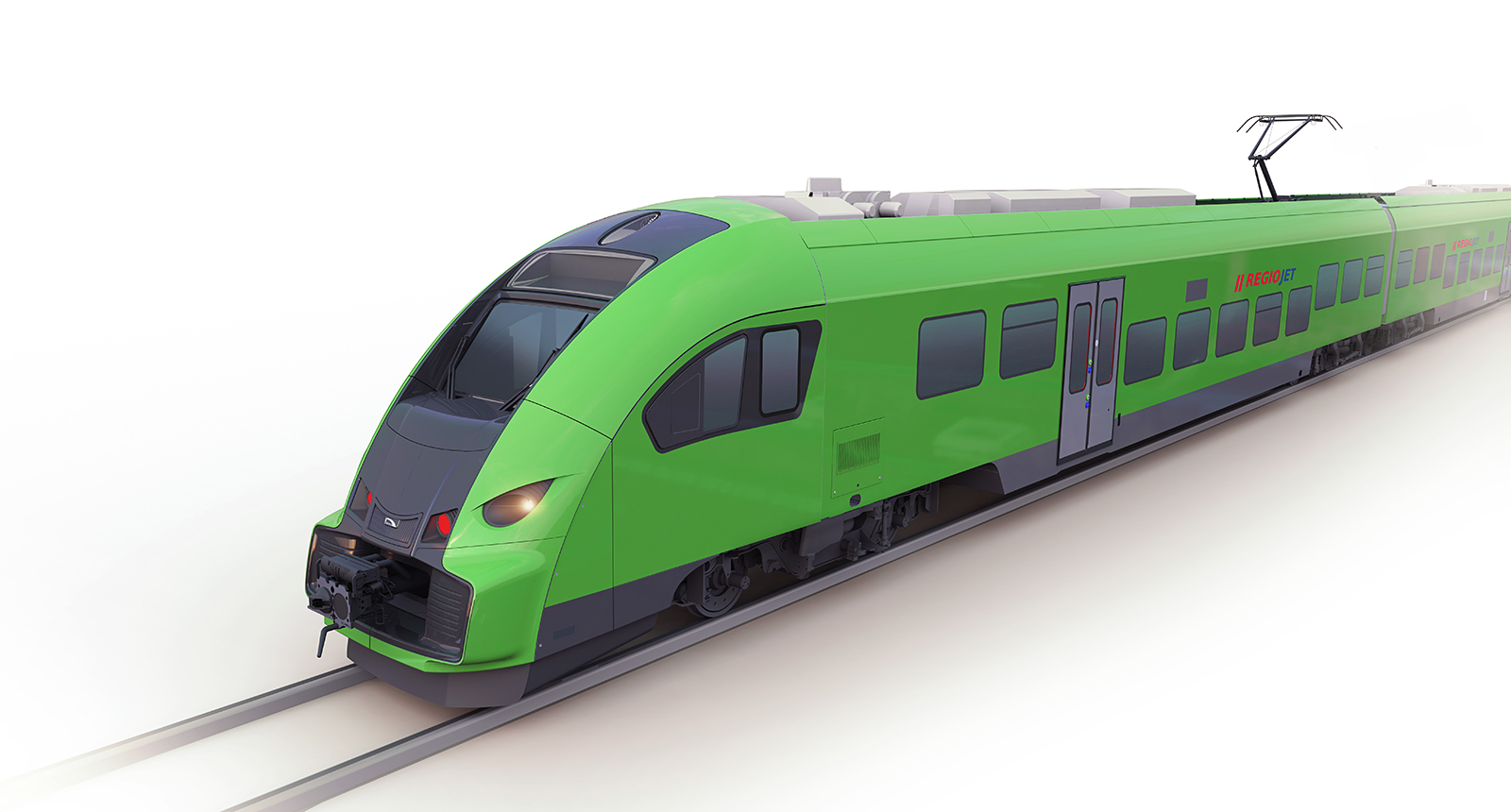 Elf2 is going European: Elf.EU
The Pesa-built Elf.EU is a new version of Pesa's Elf2 platform of electric multiple units and RegioJet will be the launch customer. The indication EU shows that Pesa has the ambition to deliver this product, available in various configurations, to the European railway market.
The ones to be built for RegioJet will be multi system: 3kV DC and 25kV 50 Hz AC. Pesa also has variants for 1,5kV DC or 25kV 16.7 Hz AC available. The company is planning for, after overcoming a difficult time, its comeback to the European market.

Technical specifications Elf.EU
Maximum speed:

160 km/h

Length: 53 m
Passenger capacity: 110
Electric systems:

3 kV DC and 25 kV 50 Hz AC

Wheel configuration:

Bo'2+ 2'Bo

TSI standards compliance: yes
Train signaling and control: ETCS Level 2 by Bombardier
Update: This middle section of each car is low-floor, the doors offer a platform level entry at 600 mm above the rail.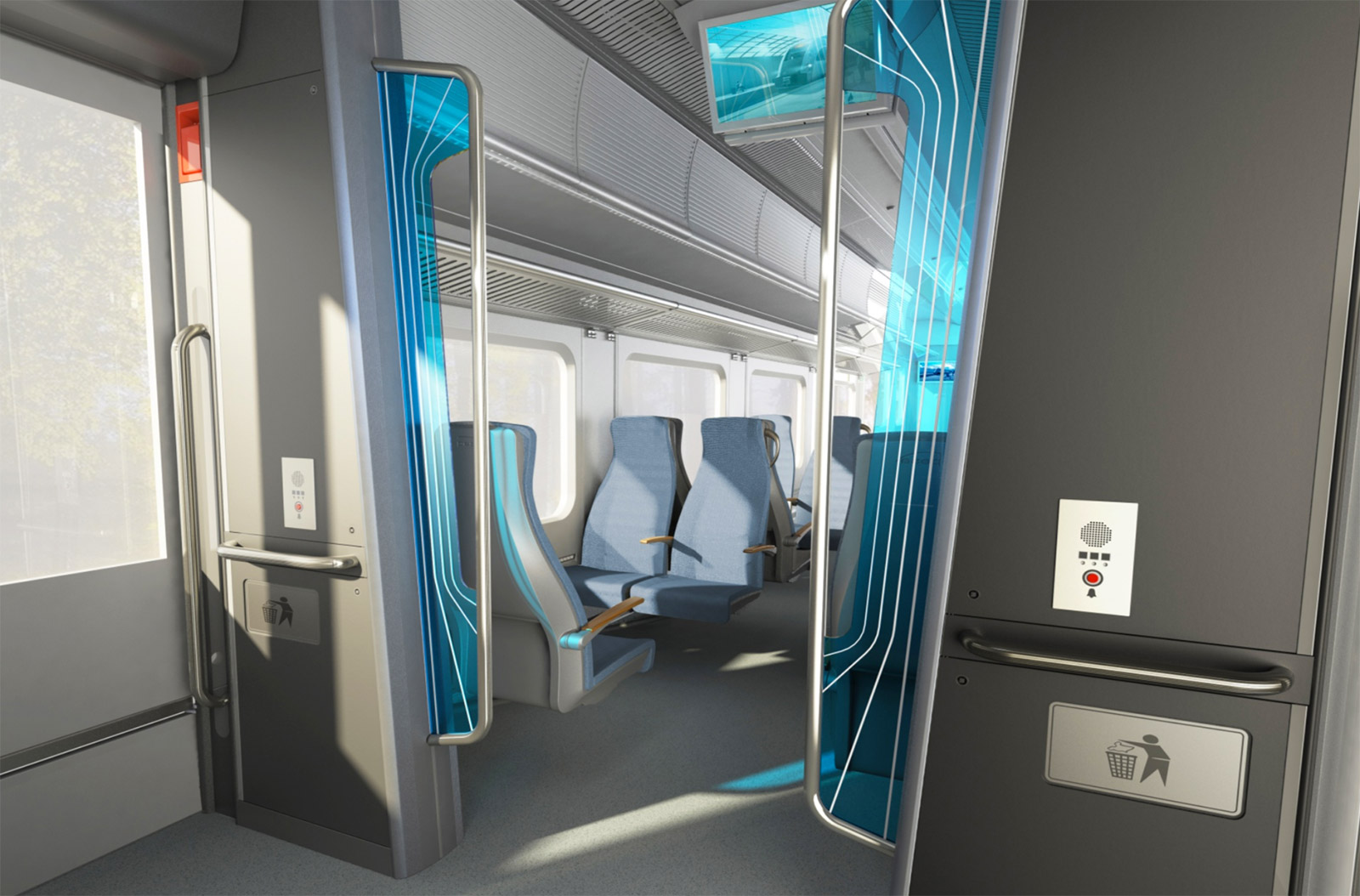 RegioJet's Elf.EU amenities:
One toilet meeting PRM standards

Two spaces for people in a wheelchair
6 bike storage spaces

A children's play area

Power plugs are available near the seats

Acoustic and visual information systems

Two ticket vending machines

WiFi
RegioJet in yellow green
It is surprising that the official impressions show the RegioJet Elf concept in green base color. While yellow is the well-known RegioJet tone, according to Zdopravy,  the green base was chosen following a condition that came from Ústí region.