advertisement

---
With the winter timetable change, Regiojet introduced into revenue service the first three out of seven new Elf2EU units for the Ústecký region.
Somewhere between the well-known Elf multiple trainset platform and the new Regio160 one. This is where Regiojet's order of new EMUs came in for Pesa. The result is the Elf2EU that has just entered operation in the Ústecký region, situated in the northwest of Czechia.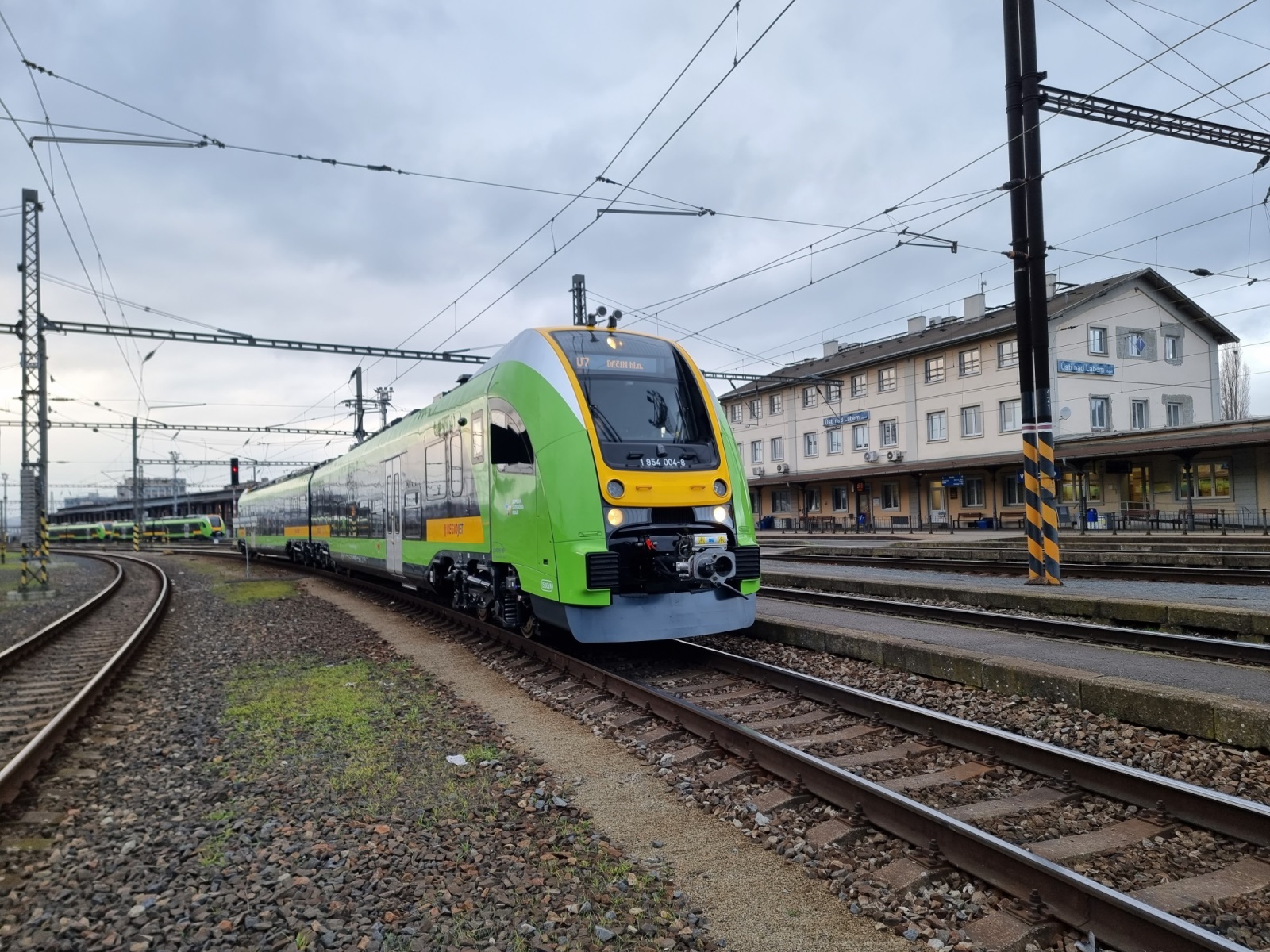 The new Class 654 units, which are the first dual-voltage EMUs made in Poland, are operating on U7 (Ústí nad Labem – Děčín) and U5 (Ústí and Labem – Most) lines, appearing once a day in Žatec and Štětí too. So far, only three trainsets have entered service, but this will change at the end of January when all train drivers will complete their training with the new equipment.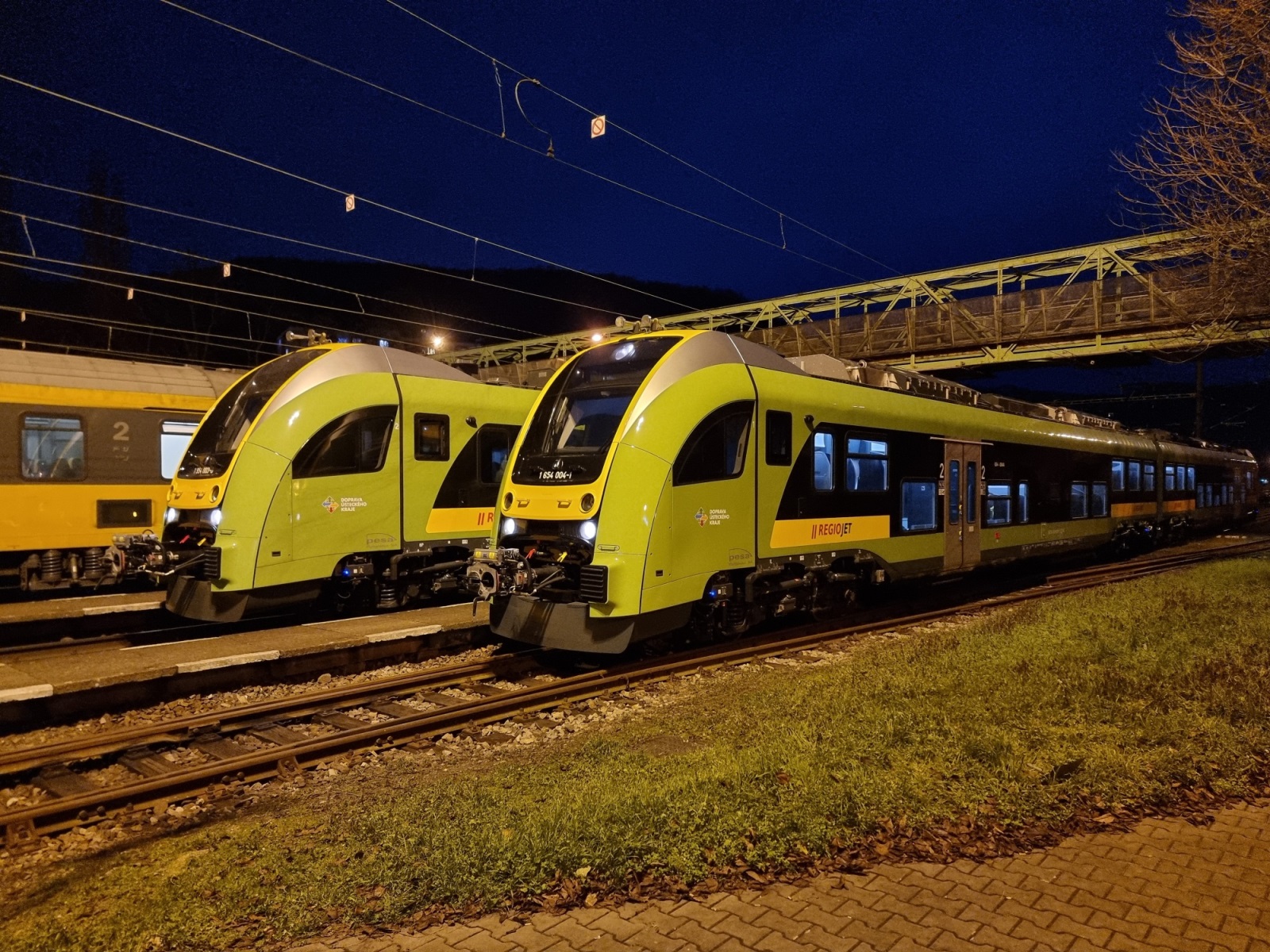 Learn more about the trains in the article below and grab a subscription while you're at it: