In November 2018, Alstom shipped the first of 15 Coradia Polyvalent trainsets to Senegal. APIX, the agency responsible for the promotion of investment and major works in the African country, celebrated the first voyage of such a train on 14.01.2019. Time for a project update.
This article was originally published on 06.11.2018 – and updated on 28.01.2019
The construction and delivery of 15 Coradia Polyvalent BMUs (diesel + electric) for Senegal are part of the local Regional Express Train Project (TER). The BMUs will run on a new line, connecting the center of the city with the new Blaise Diagne International Airport. 14 stations will be served along a 55 km-line, the total travel time is 45 minutes.
In November 2018 the first train was transported aboard the "Grande Angola" from the port of Le Havre (FR) to Dakar. The shipment followed after all on-site tests and validation by customer APIX were completed. After being disembarked in Senegal, bogies and car bodies were reunited at the rolling stock maintenance site at the Colobane depot, located three kilometres from Dakar. (From) there the first static and dynamic tests were being performed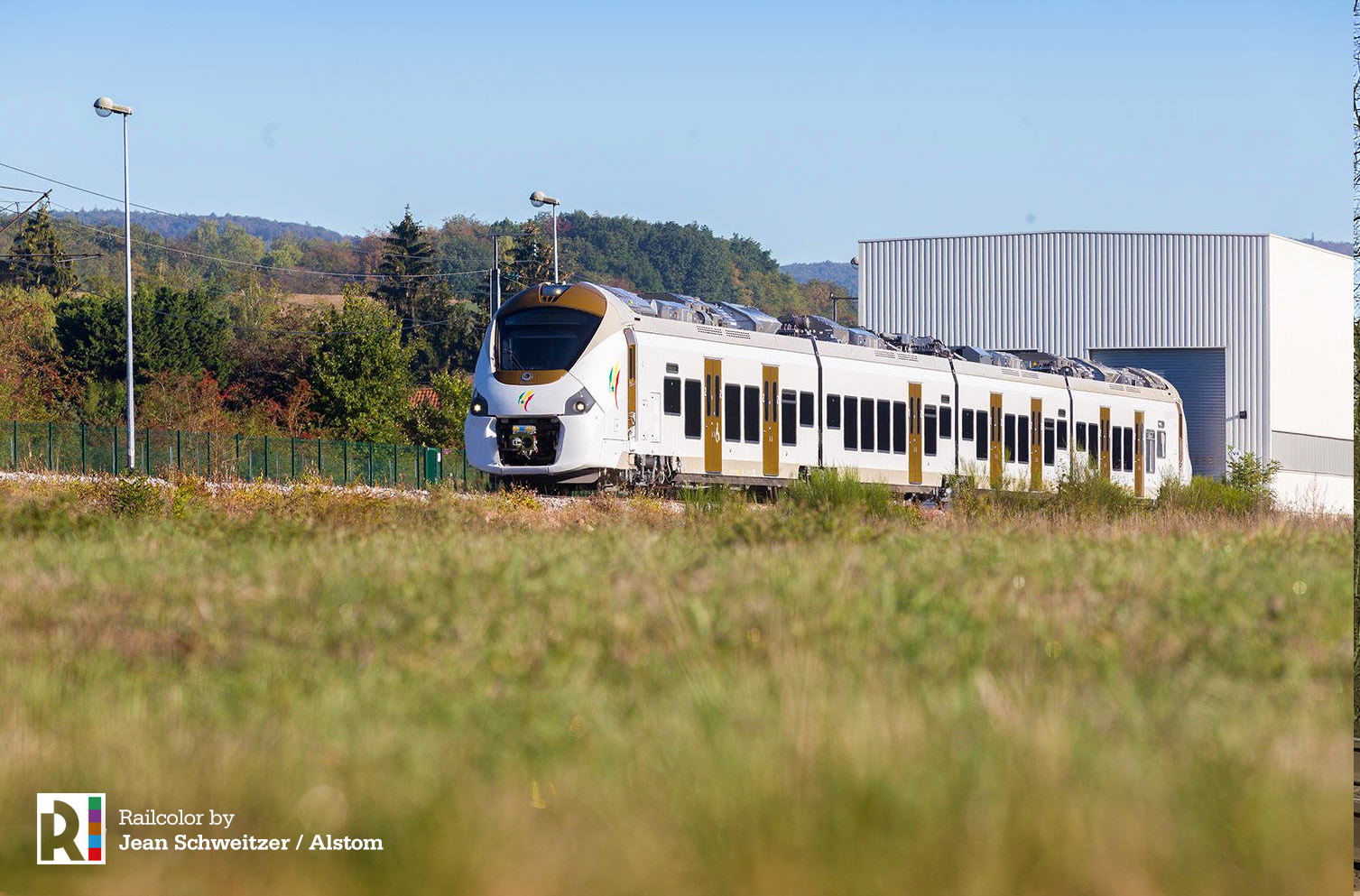 "We highly appreciate the on-time in-full delivery of Alstom. We are therefore delighted with the respect of the delivery schedule, especially for the trains, complying with the planning as previously decided by His Excellency Mr. Macky SALL, President of the Republic of Senegal. The ambition of His Excellency Mr. Macky SALL is to provide Senegal with a state-of-the-art transportation solution through the Regional Express Train," Mr. Mountaga SY, Managing Director of APIX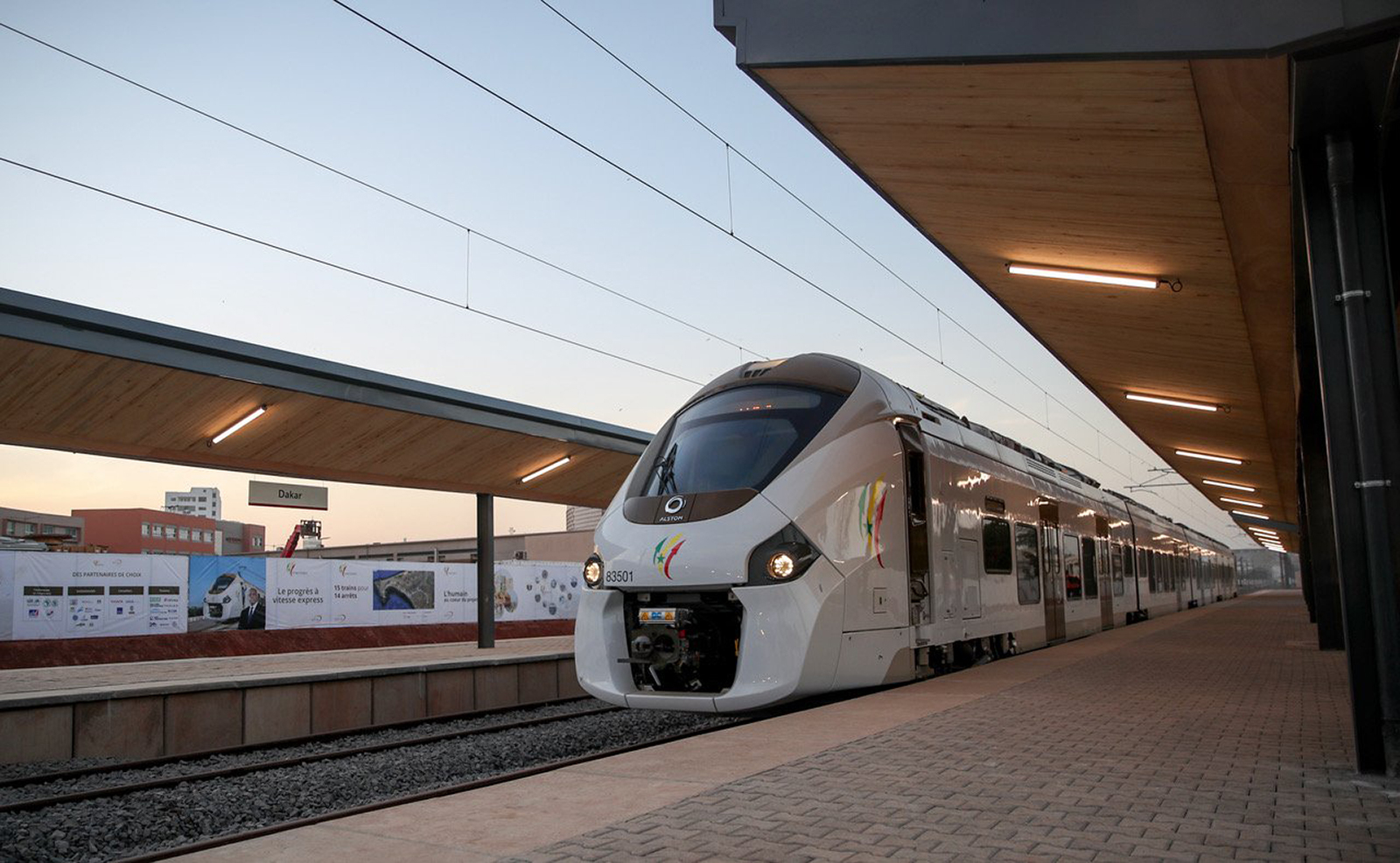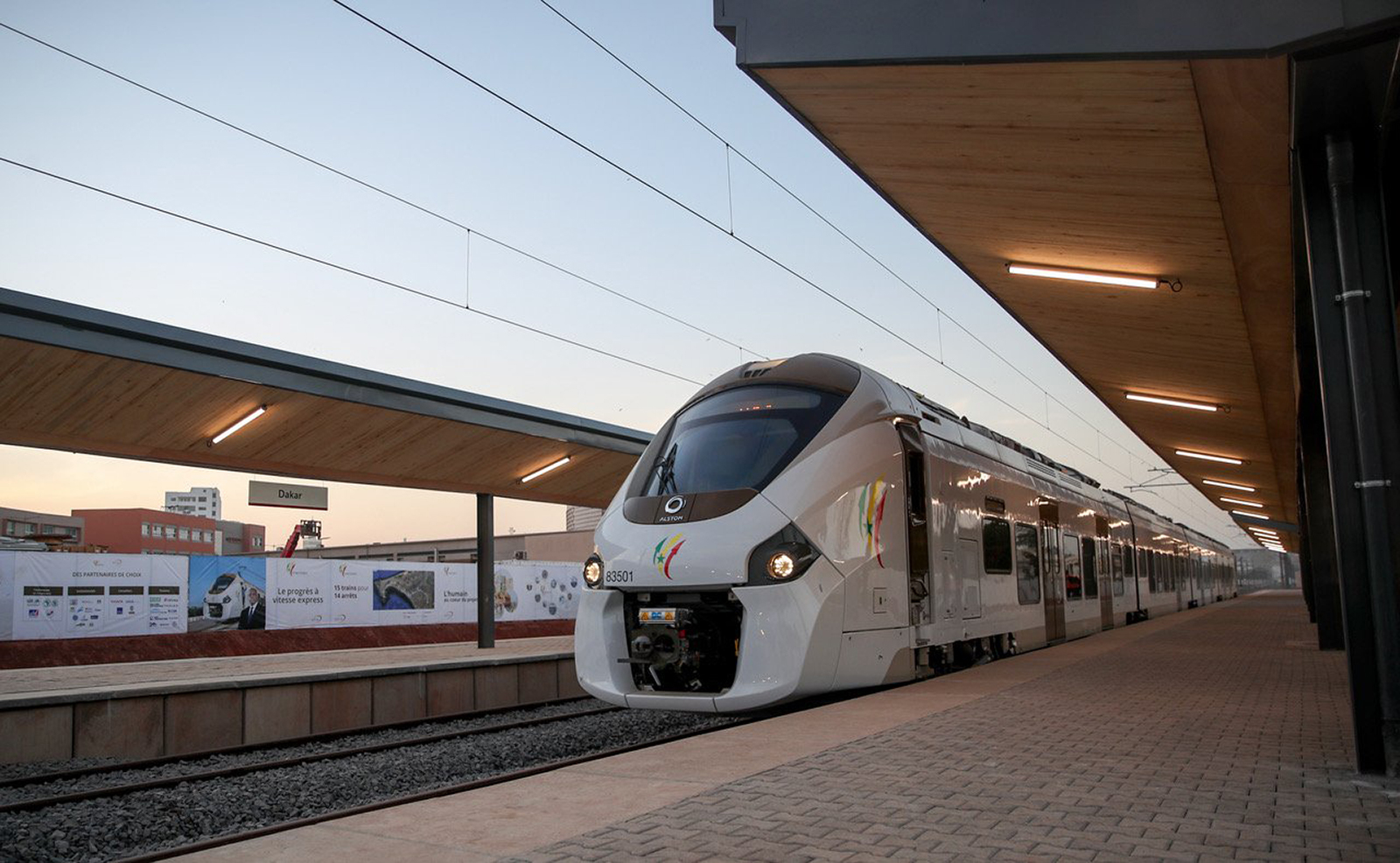 In mid-January Alstom shared that, together with APIX, it celebrated the first ever journey of a Coradia Polyvalent train. At the same time the new Dakar train station was officially inaugurated. The event was attended by His Excellency Macky Sall, the President of Senegal, and Raphael Bernadelli, Managing Director for Central and North Africa at Alstom.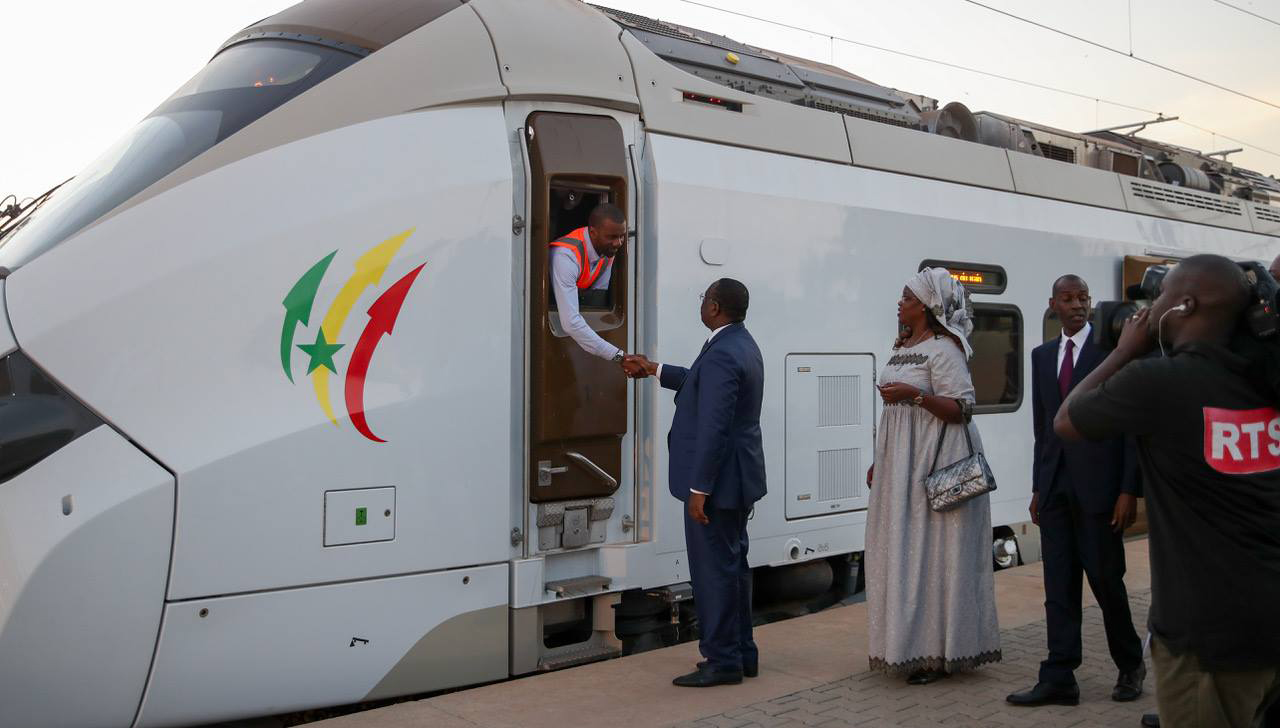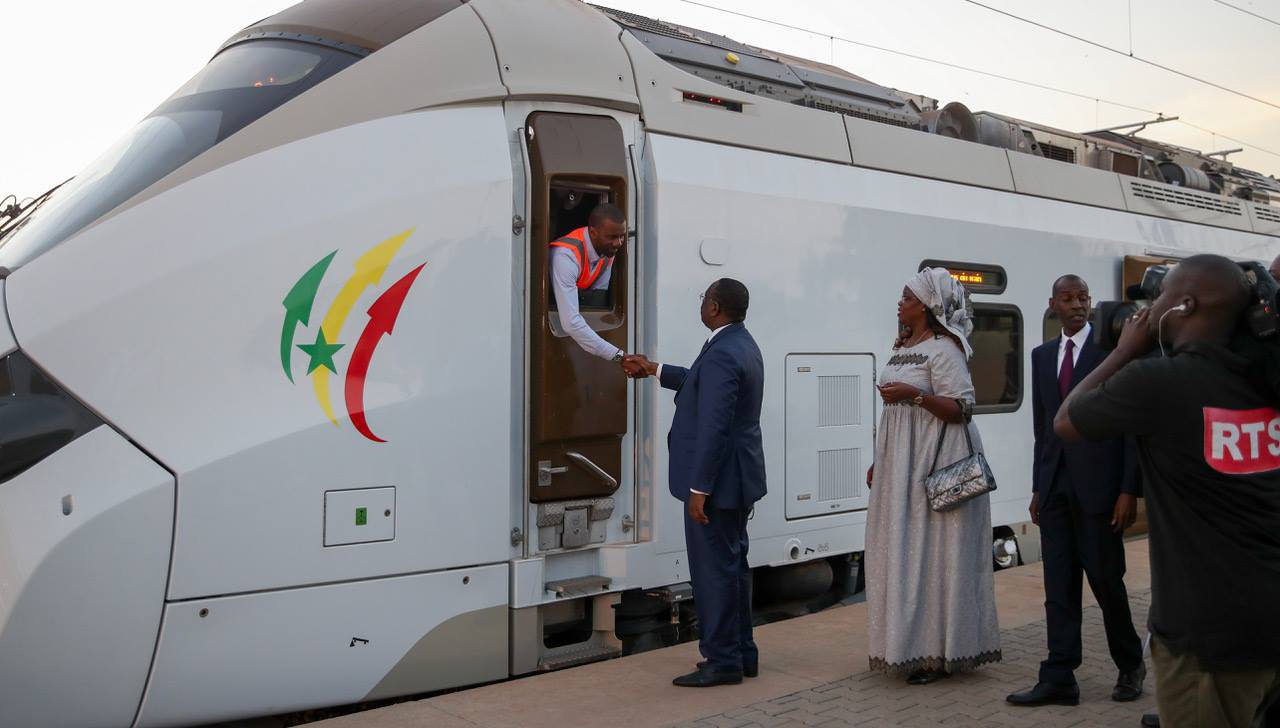 "We are honoured to participate today in the inauguration of this first Coradia Polyvalent train for Senegal. Thanks to the confidence of our customer APIX and the contribution of all Alstom employees, we are proud to place Dakar among the first cities in Africa to acquire such transport technology and thus provide passengers in this country with a safe, reliable and environmentally friendly mobility solution," – Raphaël Bernardelli, President of Senegal.
Similar trains are being produced for France and for Algeria. To learn more about the project for Senegal, click here.