Stadler has been awarded a new tender by Ferrovie Appulo Lucane (FAL) in Apulia. The contract comprises four 3-car narrow-gauge diesel multiple units worth 22.8 million euros and an option for four further trains. The new trains will be delivered within 24 months. 
FAL Chairman and lawyer Rosario Almiento has signed a contract with Maurizio Oberti, Stadler Sales Manager Italy, for four 3-car tailor-made multiple-units worth 22.8 million euros, with an option for four additional trains. Counting these four new trains, FAL will then have a total of 23 narrow-gauge diesel vehicles of the latest generation – the largest and most modern fleet of narrow-gauge vehicles in Italy. The vehicles will be used on the 950-millimetre narrow-gauge network in Apulia and neighbouring Basilicata on lines including the Bari-Altamura-Matera route. The delivery of the four vehicles ordered is planned within 24 months.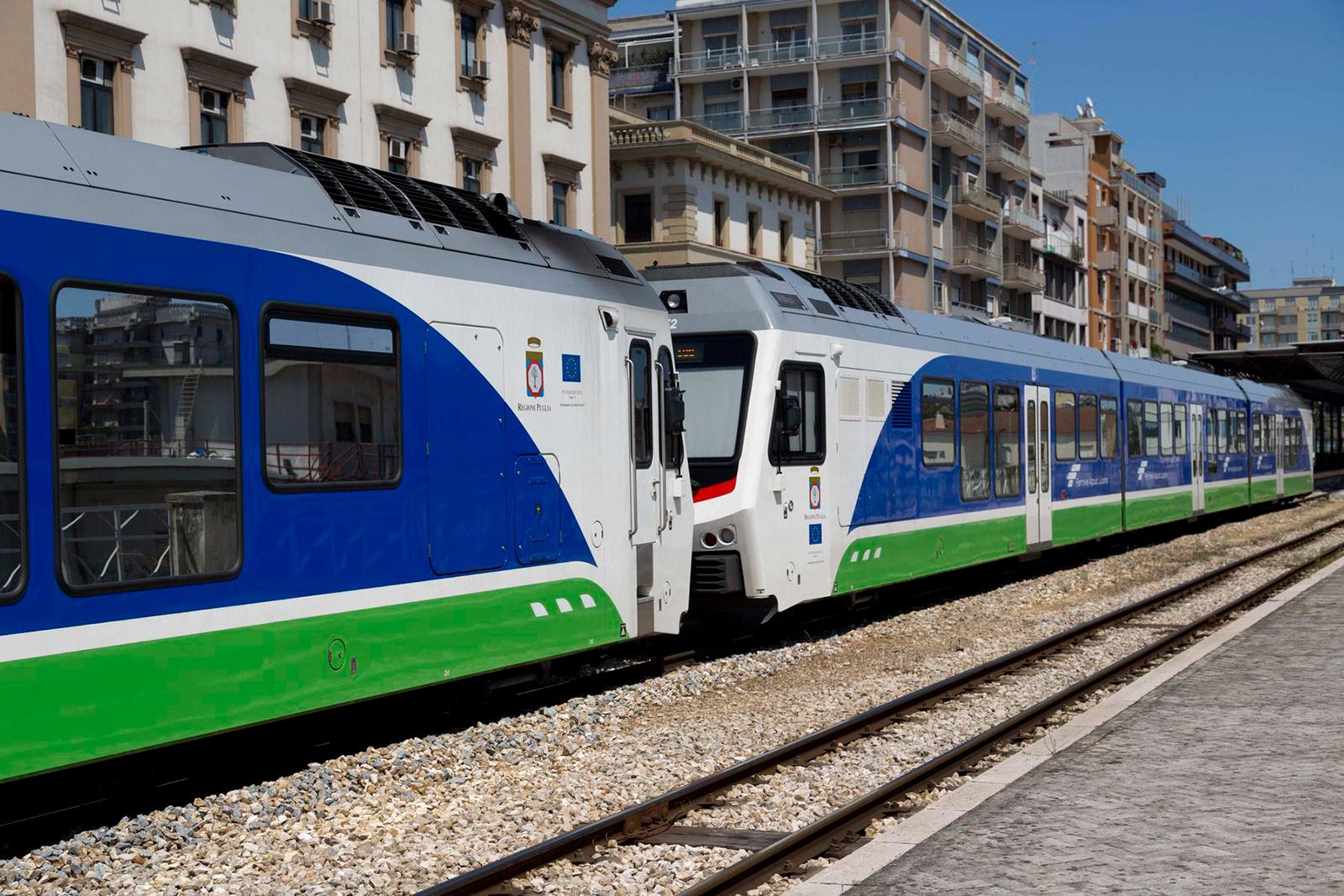 About the trains
The car bodies of the new FAL trains are made using Stadler's lightweight aluminium composite construction. They offer around 50 percent of low-floor space to facilitate access and have an axle load of twelve tons, which protects the infrastructure. The 52.5-meter-long trains are equipped with low-emission, powerful diesel engines that meet Stage IIIB emission standards. The vehicles can seat 154 passengers and have a total capacity of 306 people, including standing room. The driver's cabs and passenger compartments are air-conditioned. The driver's compartments are accessible from the outside through special doors. A disabled toilet is also available for passengers. In addition, the trains can be coupled in double or triple traction if necessary for operational reasons. 
Source: Stadler Rail