Stadler will be producing more narrow gauge units for the Sardinian railways, which are managed by Azienda Regionale Sarda Trasporti (ARST). The operator is already operating a fleet of 2-car units built by the Swiss manufacturer.

This article was originally published on 06.09.2019 and updated on 30.09.2019 (new information added).
Update 30.09.2019: Exterior design: Today, Stadler revealed the exterior for its two-car DMU design for ARST. The newly ordered trains will feature the latest cab design Stadler is also using for the Zillertalbahn and Aargau Verkehr.
Furthermore, the Swiss manufacturer states that it will be delivering a total of six units of the type (we initially reported 15, which will be the total number of the fleet, including older DMUs). The new trains will be used in Cagliari, the capital city of Sardinia. Deliveries are scheduled to conclude by 2022.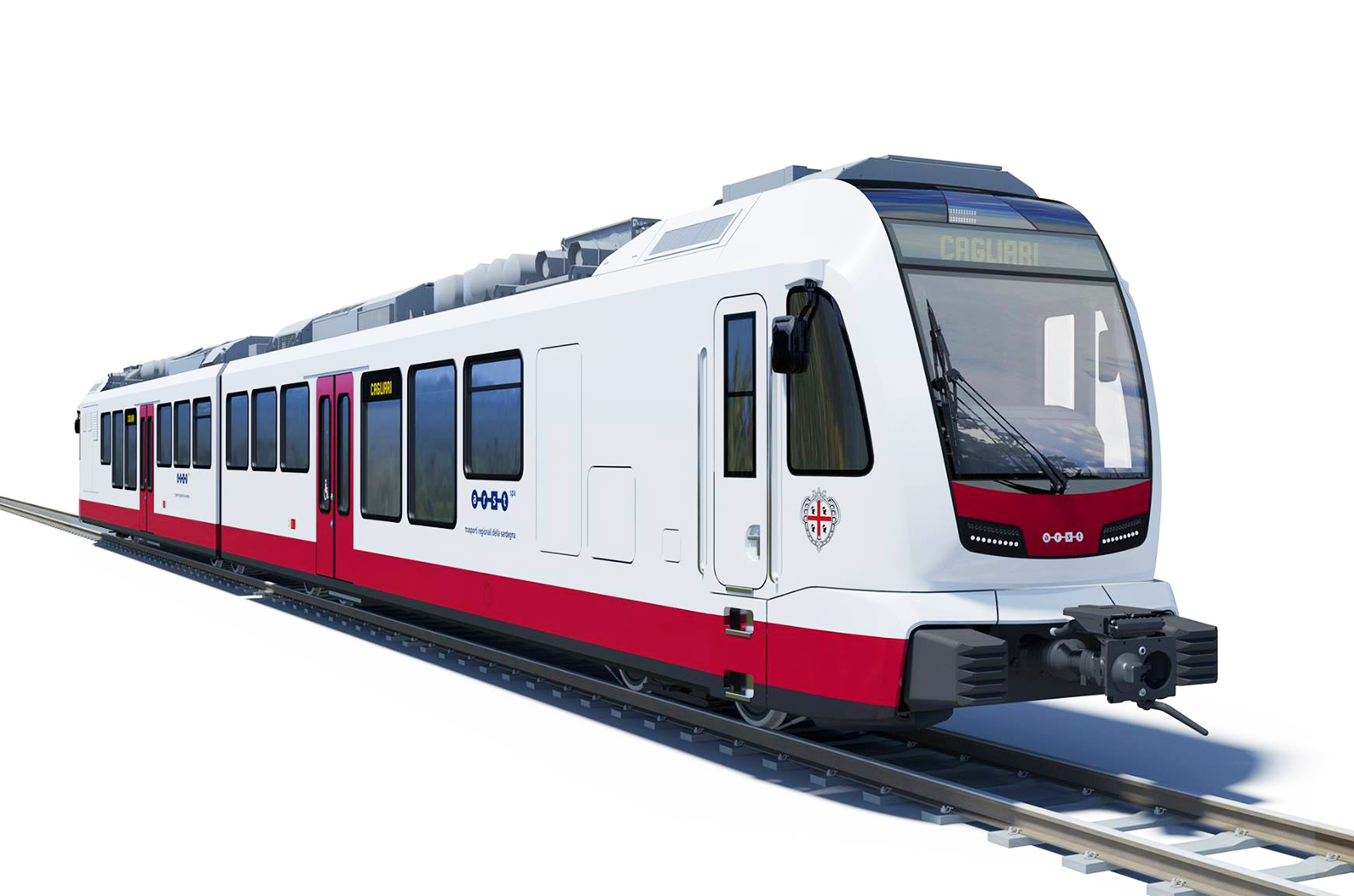 Our original article from 06.09.2019: