A 200-km/h diesel train for testing and technical research. This is Deutsche Bahn's "advanced TrainLab" – the series 605 DMU with a distinctive grey stripe on its sides.
We thank Ger Dijkstra and Philipp Osiander for sharing their pictures of the TrainLab. Make sure to check their Flickr profiles here and here.
The "advanced TrainLab" of DB is available to companies and institutions that like to test and certify their innovative products and concepts in everyday practice. Think about ETCS components, products for the automotive industry, test projects from universities, technology for automated driving, geolocation, smart traffic management and aerodynamic and acoustic measurements. The train is an example of a Deutsche Bahn Living Lab project.
Currently the DMU still has its standard interior layout, but depending on the requirements of future clients the interior will be replaced/adjusted to facilitate research and measurements. Equipment such as antennas and sensors can be installed. DB has selected unit 605 017 for this purpose.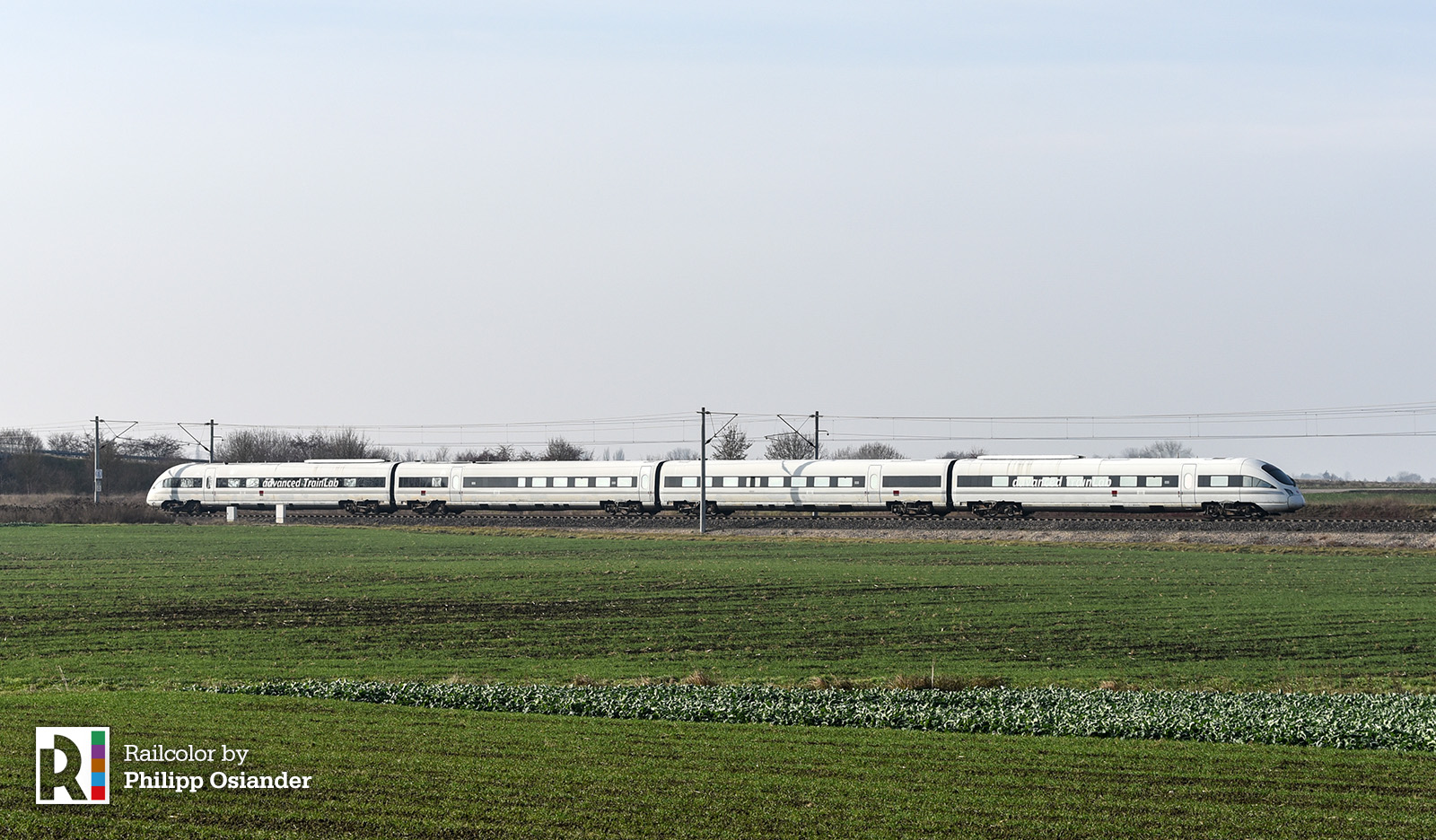 Built in 2001 by Siemens, the diesel-electric 605 has two intermediate and two powered end cars. Being a DMU, it is available to run on both electrified and non-electrified routes, which further expands its area of application.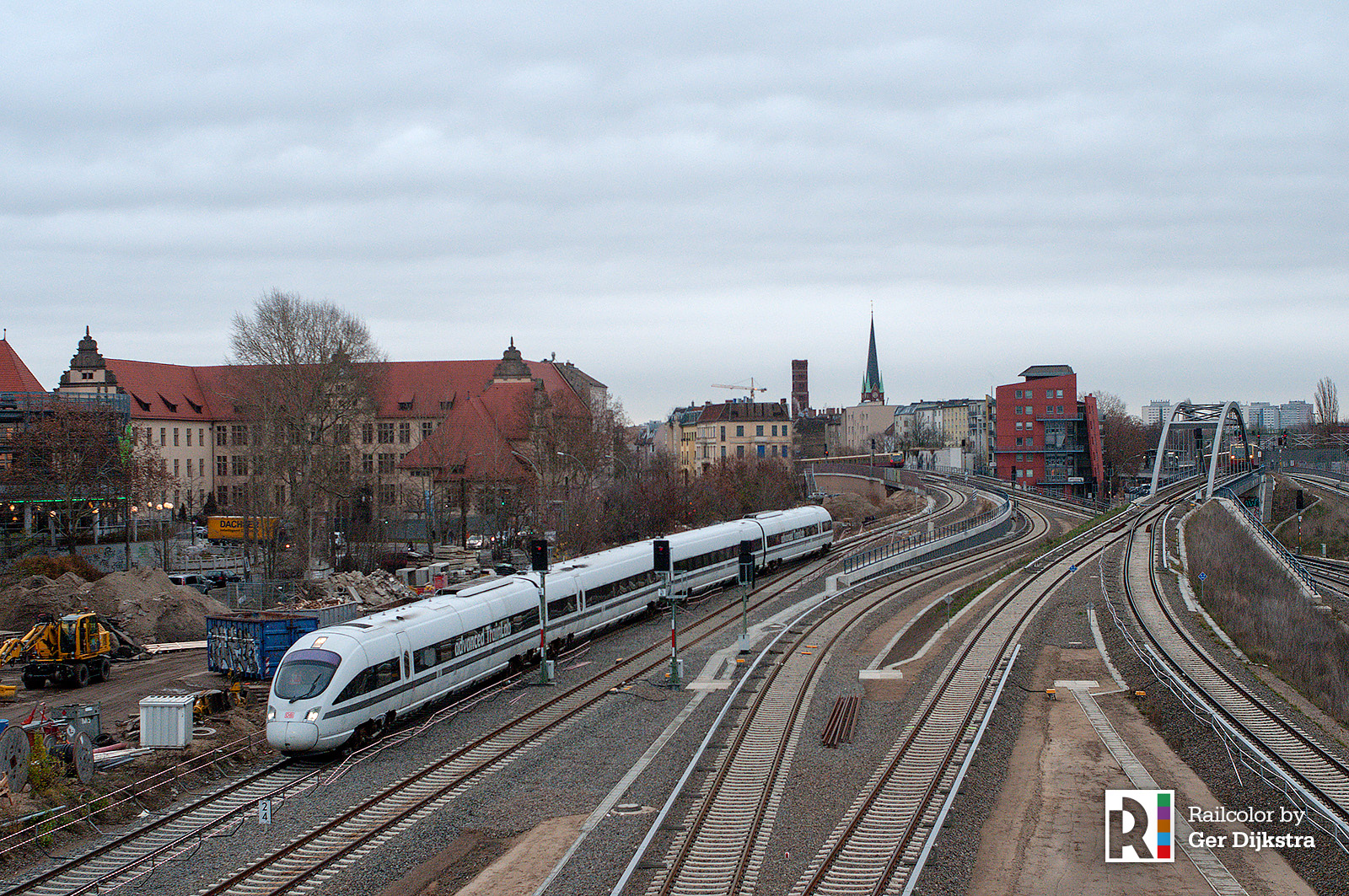 Recently (on 06.12.2018), the "advanced TrainLab" appeared in Berlin's Ostkreuz station, which is now nearing completion. The train was used for inspection by DB officials.