In May this year, Czech fuel distribution company Čepro placed an order for the modernization of a class 740 diesel locomotive. Carried out by CZ Loko, the project is based on the EffiShunter 700 concept and is already completed.
This is the new look of ČKD 740.891. Only its mechanics remind us of the original design of this shunter built in 1986. The locomotive's comprehensive modernization was carried out following a tender procedure from late 2017. Its new designation is 723 709-2.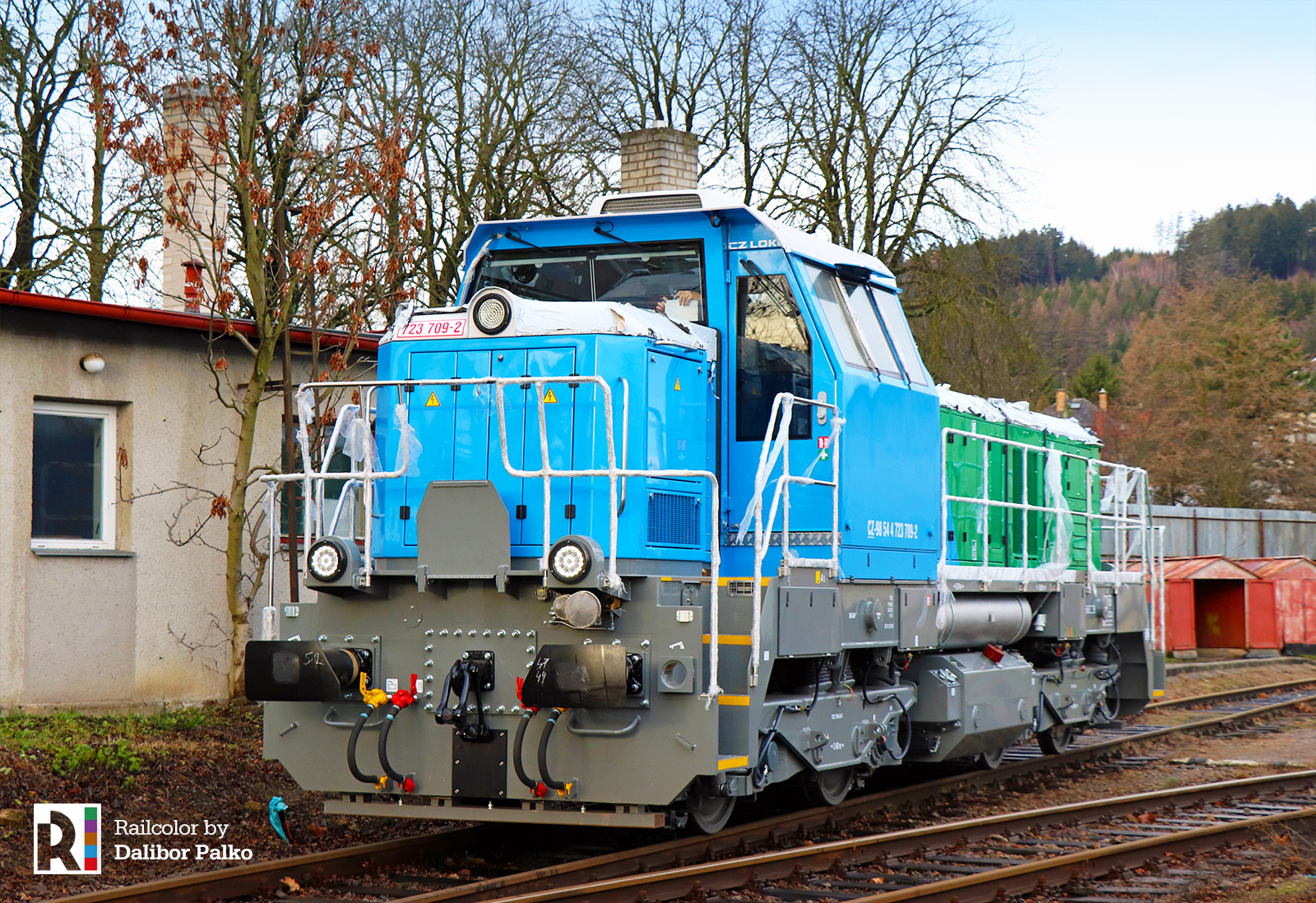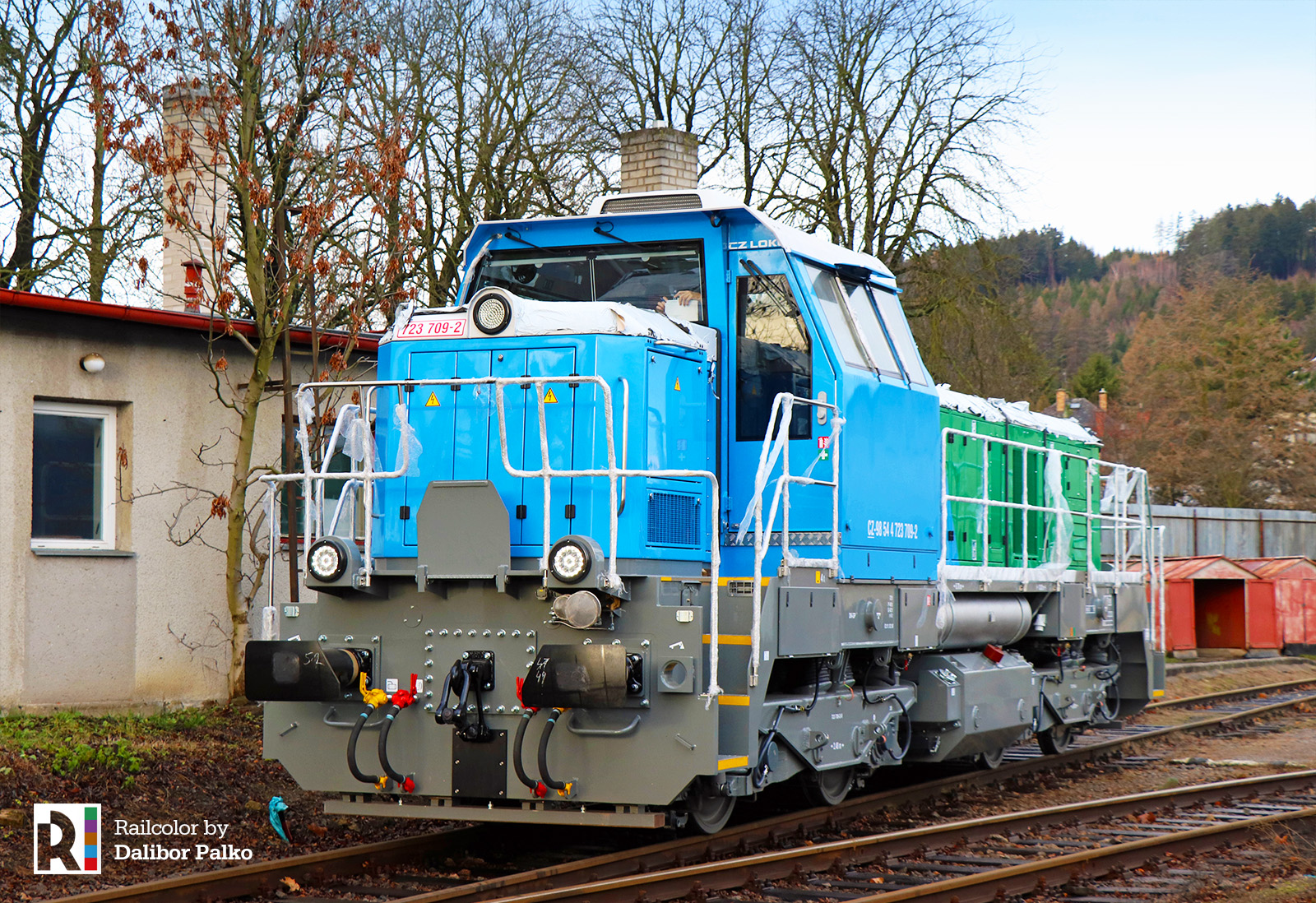 The 72-tonnes shunter is now equipped with a Caterpillar C27 diesel engine, with a 709 kW power output and a maximum speed of 80 km/h. It has a blue/green livery, specific Čepro logos are still missing.