It is already December and the time has come for a new 'Start' on the Cuxhaven – Hamburg line. The familiar yellow/blue push-pull train sets can be now seen wearing new logos.
We thank Lars Brüggemann for sharing his photo. Visit his website for more interesting photography.
After an emotional German goodbye by Metronom ("Danke und Tschüss"), it is time for Regionalverkehre Start Deutschland GmbH to take over the regional service on the RE5 Cuxhaven – Hamburg. This is the updated look of the push-pull sets: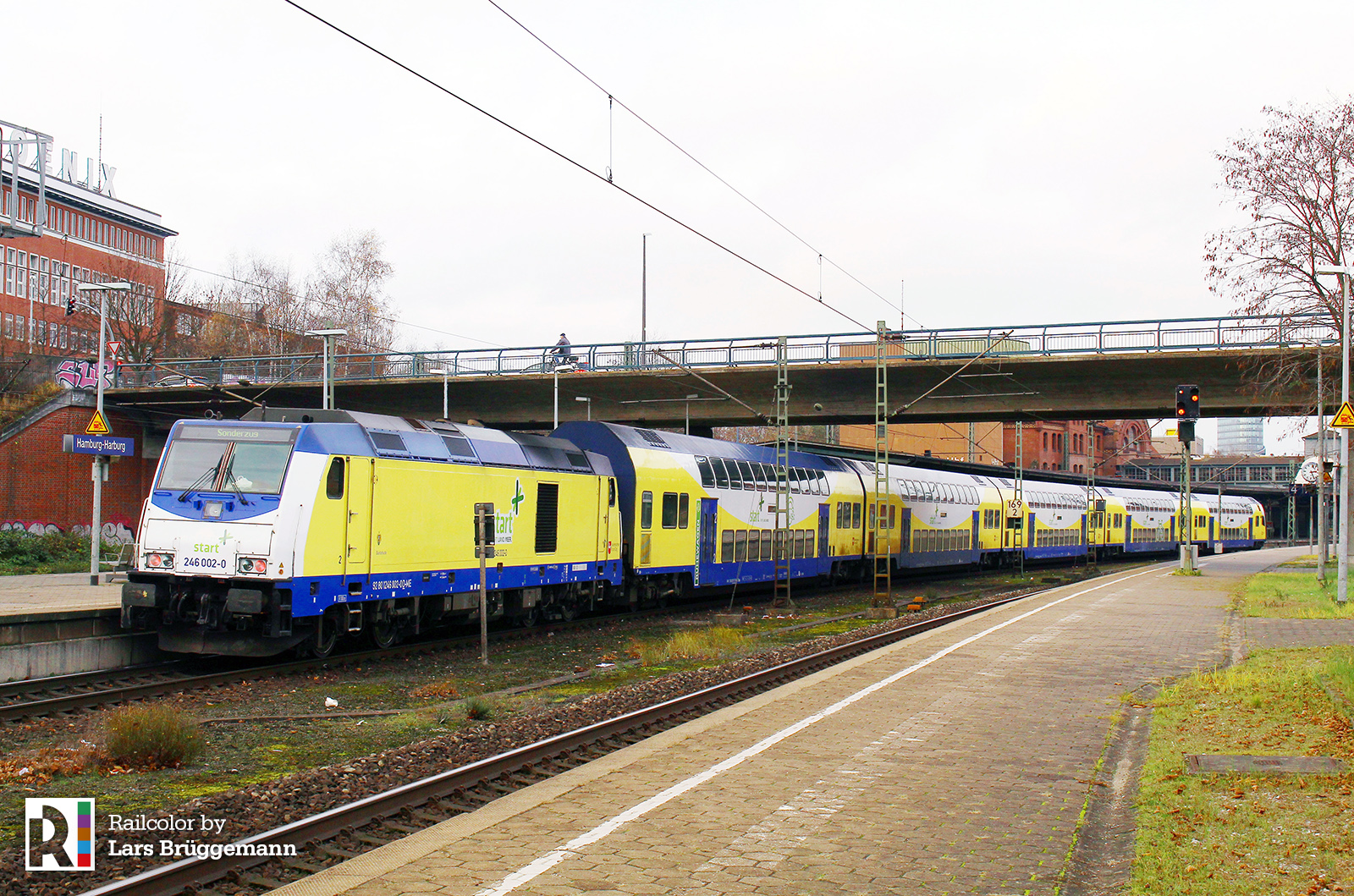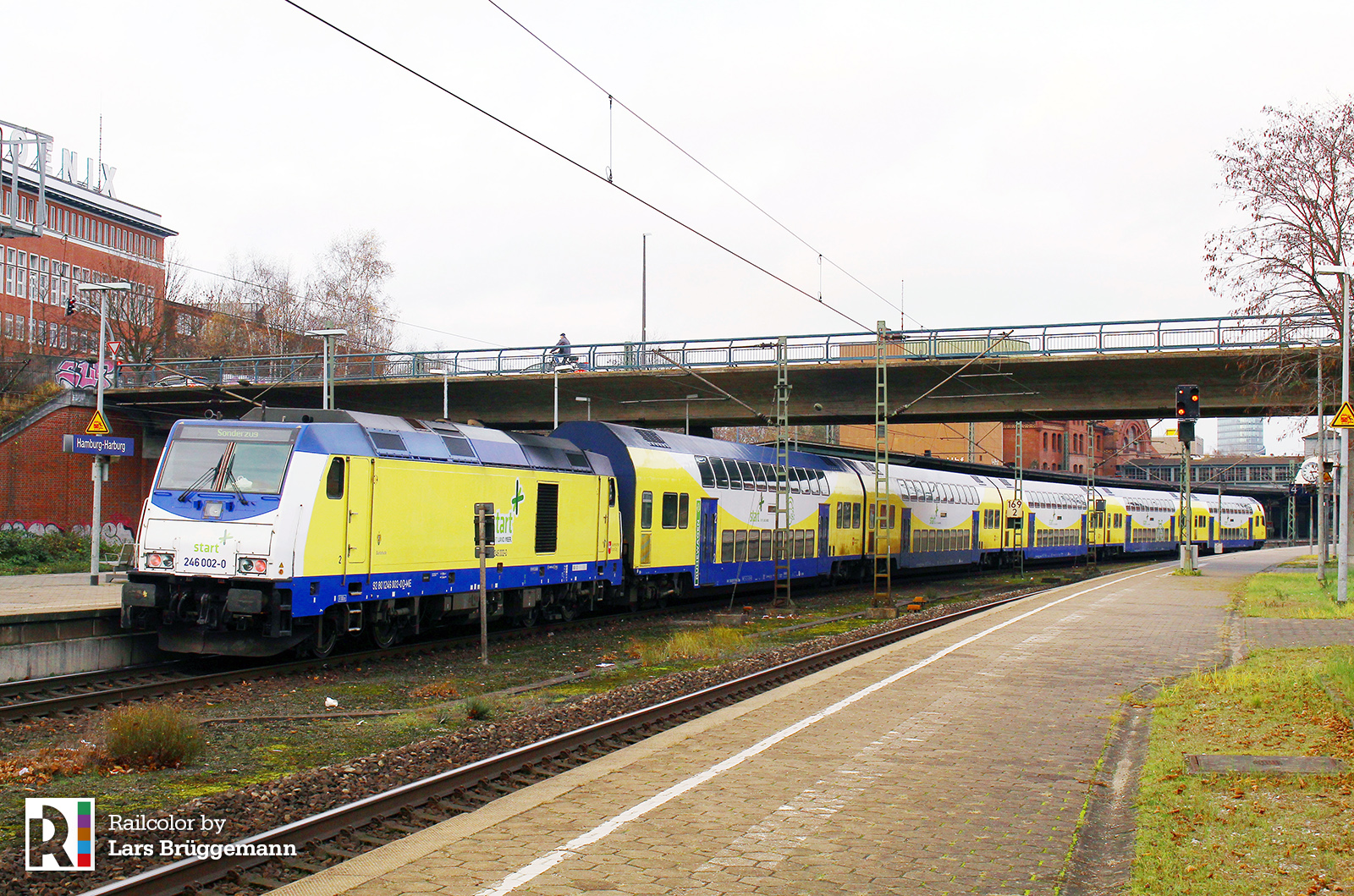 While it will certainly take some time to get used to the absence of the Metronom logos, a more substantial update for the LNVG fleet is already on the way. Bombardier will modernize 88 locomotives and double deck coaches of the Landesnahverkehrsgesellschaft Niedersachsen fleet.