Today, Alstom and Nederlandse Spoorwegen (NS) officially presented the new Coradia Steam production line in Katowice. This is where the NS InterCity Next Generation (ICNG) EMUs are being produced.
Developing and building the Alstom Coradia Stream EMUs for the NS is an Europe-wide project. Its design and development takes place in Saint-Ouen (France) and Salzgitter (Germany), while manufacturing is carried out in Katowice (Poland).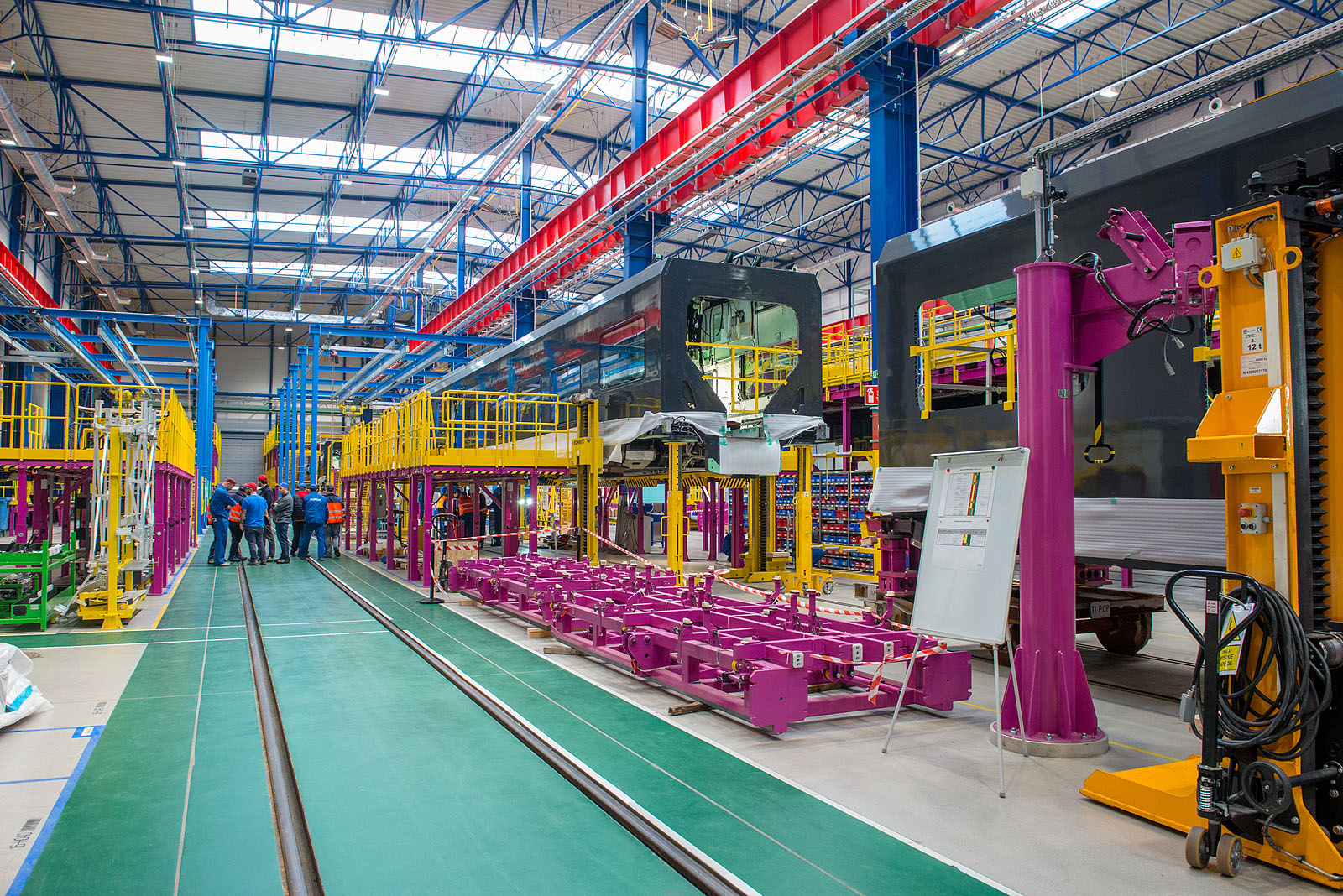 Today NS and Alstom unveiled the new ICNG production hall in Katowice. The new line was inaugurated in the presence of officials from both companies and factory employees.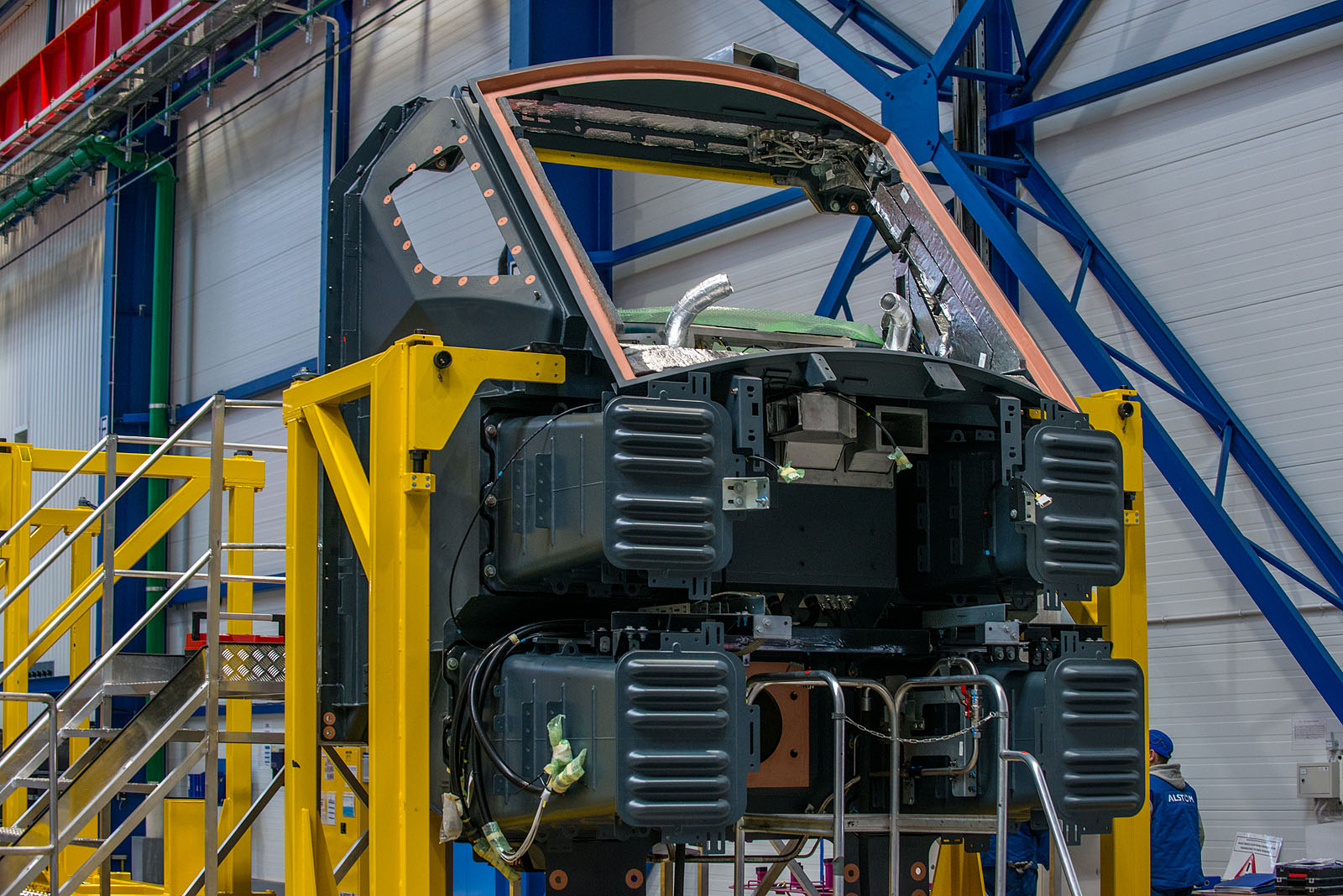 The fitting line is designed to produce one train car per day. Covering 6,500 square metres it features many modern technologies and processes, improving performance and reducing manufacturing time. It includes 20 work stations, which encompass the full assembly process from pre-fitting to cabling and interior installation. The welding and erection of the car bodies, painting and final testing are being performed in separate halls.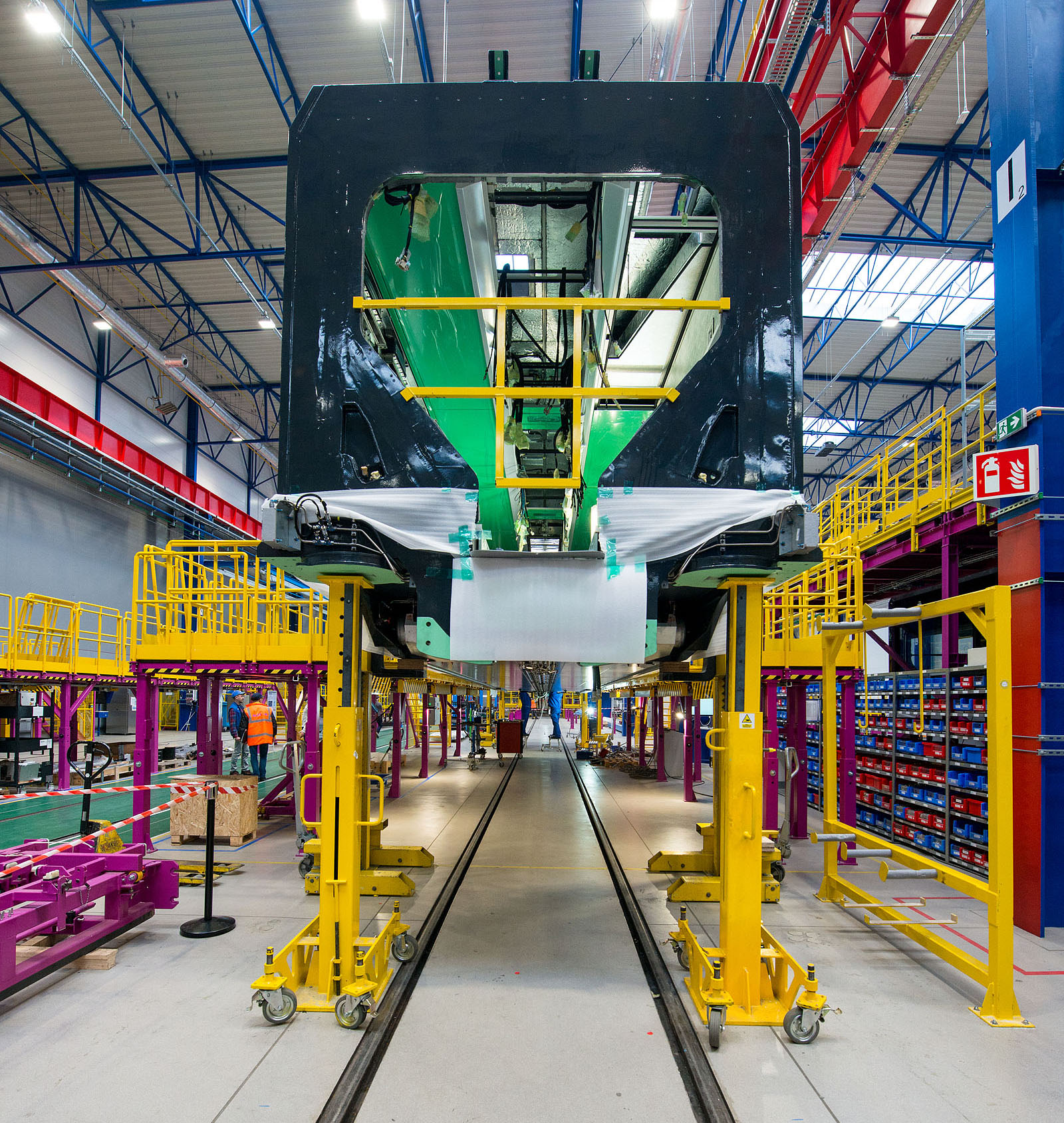 "After the mock-up presentation in 2017, the Dutch people can see their new Intercity trains coming to life in this state-of-art production facility," – Roel Okhuijsen, Director new rolling stock NS.
Image gallery