At the beginning of last week, an interesting transport took place across Germany. A Berlin S-Bahn train which was recently presented on the InnoTrans was taken to the Wegberg-Wildenrath's test center. Here you can see the journey through the lenses of photographers Christian Klotz and Marcel Hilgers.
Note: the unit on the InnoTrans was 'Halbzug' 484 002 A/B/C/D – the one in these pictures is the 484 001 A/B/C/D.
1. Kassel
RailAdventure 103 222 starting with Berlin S-Bahn no. 484 001 in Kassel, together with the stabled TRAXX MS3 188 004: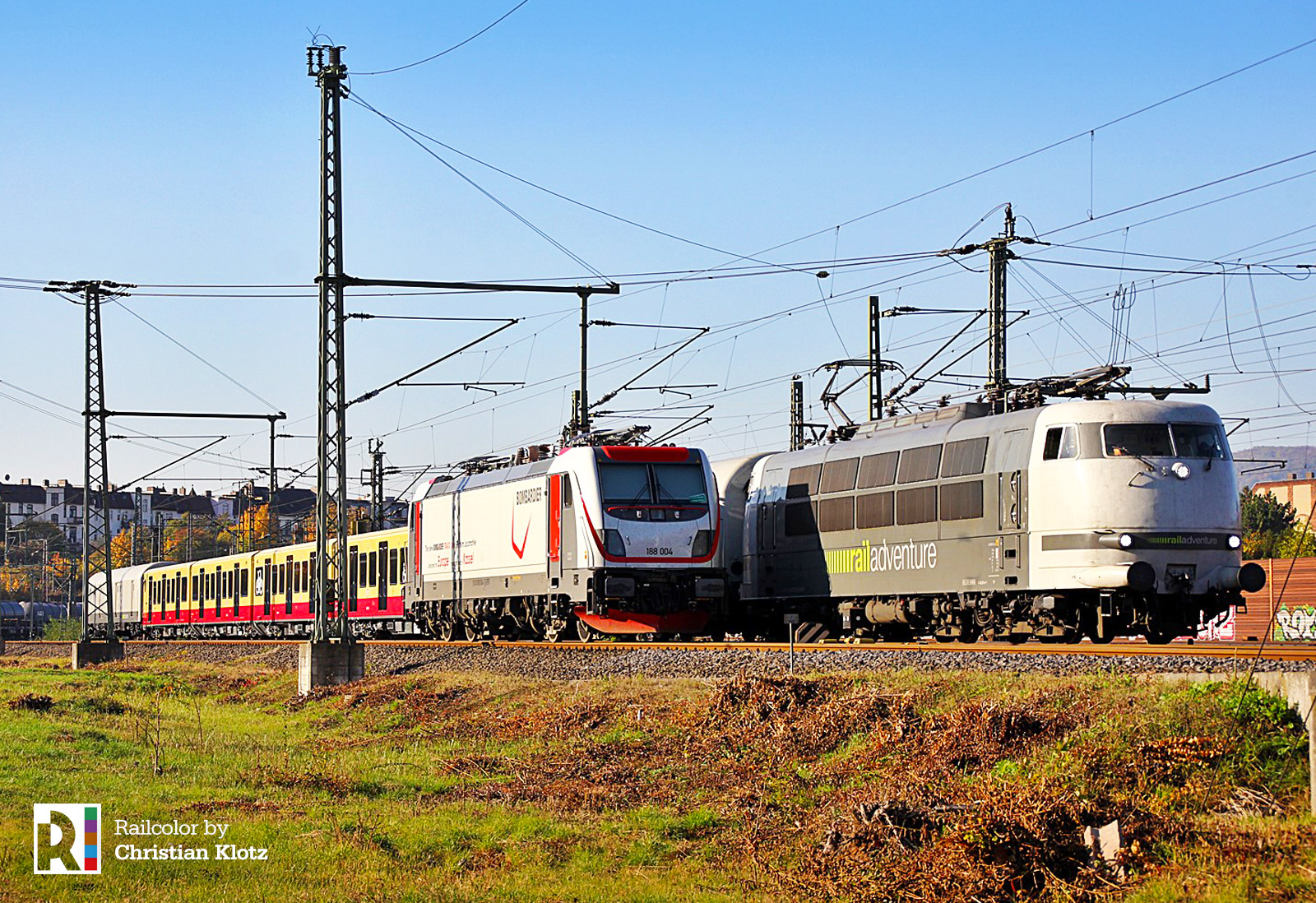 2. Kassel > Mönchengladbach
RailAdventure 103 222 pulled the train from Kassel Rbf to Rheydt Gbf. On the picture below, the train is crossing the rver Niers, just before the city of Mönchengladbach.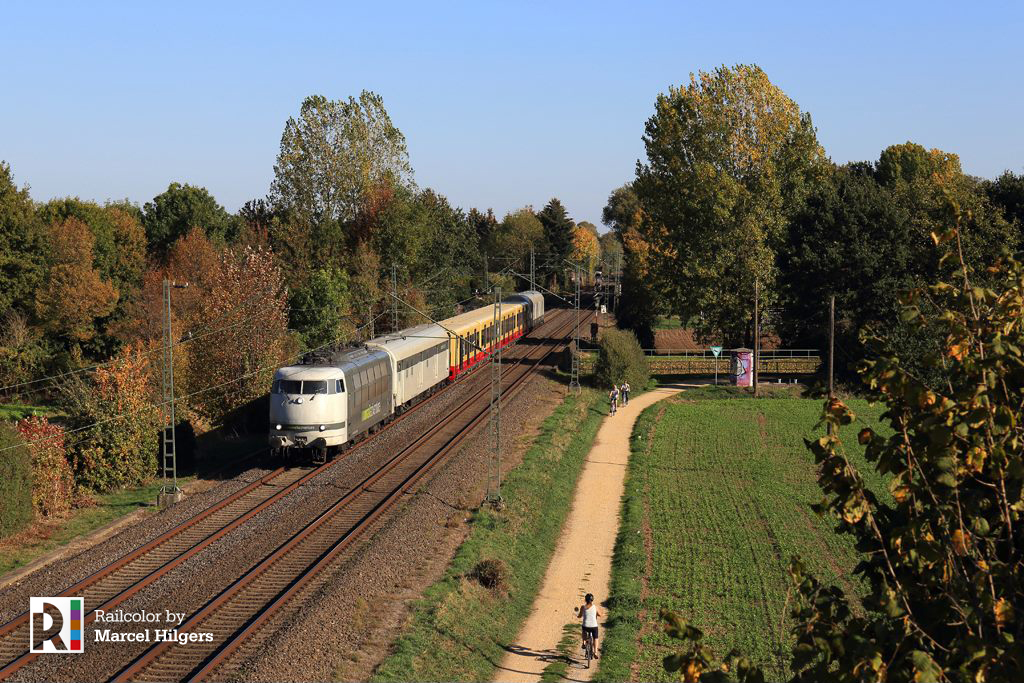 3. Mönchengladbach > Genhausen
The onward transport from Rheydt Gbf to the testing and validation center in Wegberg-Wildenrath was done with NIAG locomotive "6" alias 277 805 (92 80 1277 805-8 D-NIAG).