Bombardier UK is in the process of manufacturing a total of 111 new electric trains-sets for Greater Anglia. Procured and financed by Angel Trains, the EMUs will replace all of the company's existing commuter trains in Essex, Hertfordshire, Cambridgeshire and parts of Suffolk.
We now have visuals of the very of the trains – ready for commissioning – from the new Greater Anglia trains which will transport commuters from East Anglia into London Liverpool Street. In total, Bombardier UK will be manufacturing 665 new cars. Those will form:
22 ten-car trains, class 720/1 as well as
89 five-car trains, class 720/5
It is expected that the first new trains will enter service in autumn 2019. Testing is expected to commence in Q1 of 2019.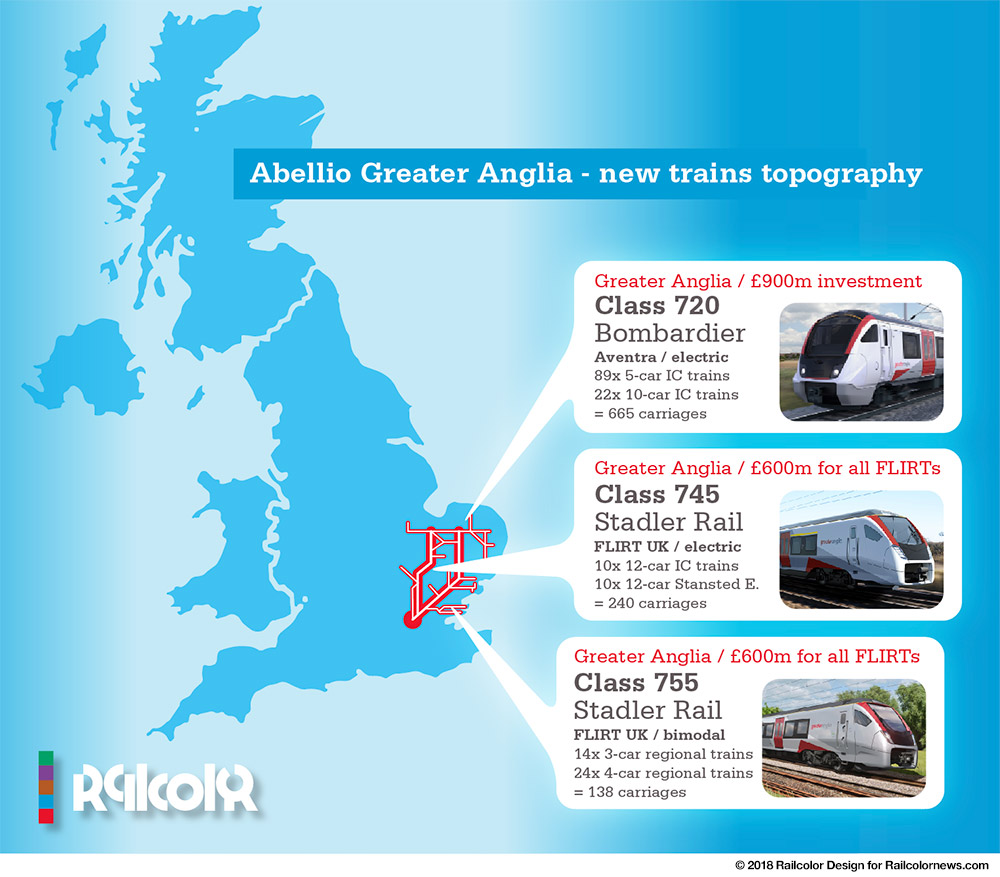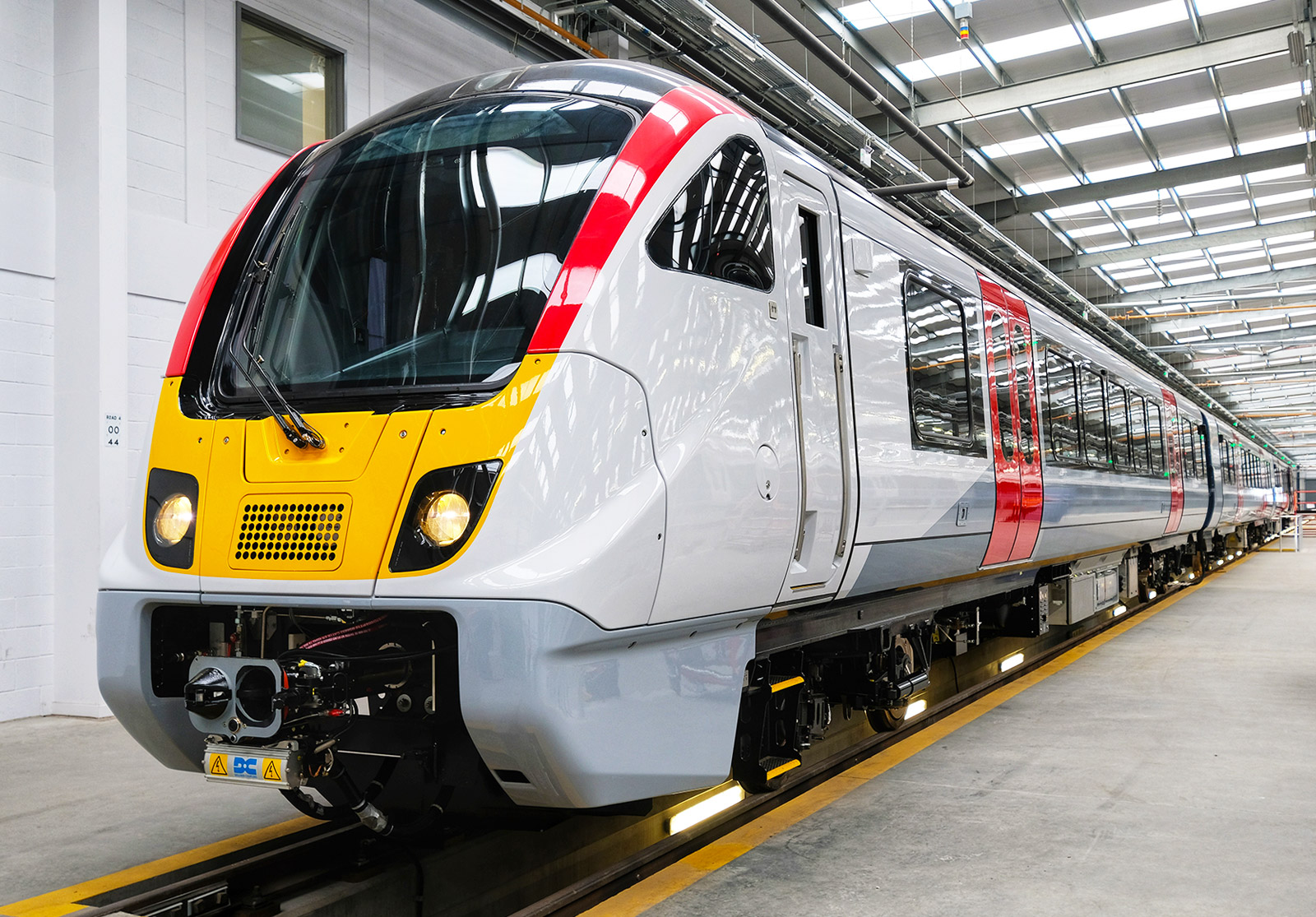 "We are delighted to see the first Class 720 Aventra trains come off the production line. The £900m deal Angel Trains signed in September 2016 to procure these new vehicles was one of the largest private investments into rolling stock in the last 20 years and is helping transform the East Anglia franchise. The new rolling stock will significantly increase capacity and improve passenger experience." – Mr. Kevin Tribley CEO of Angel Trains,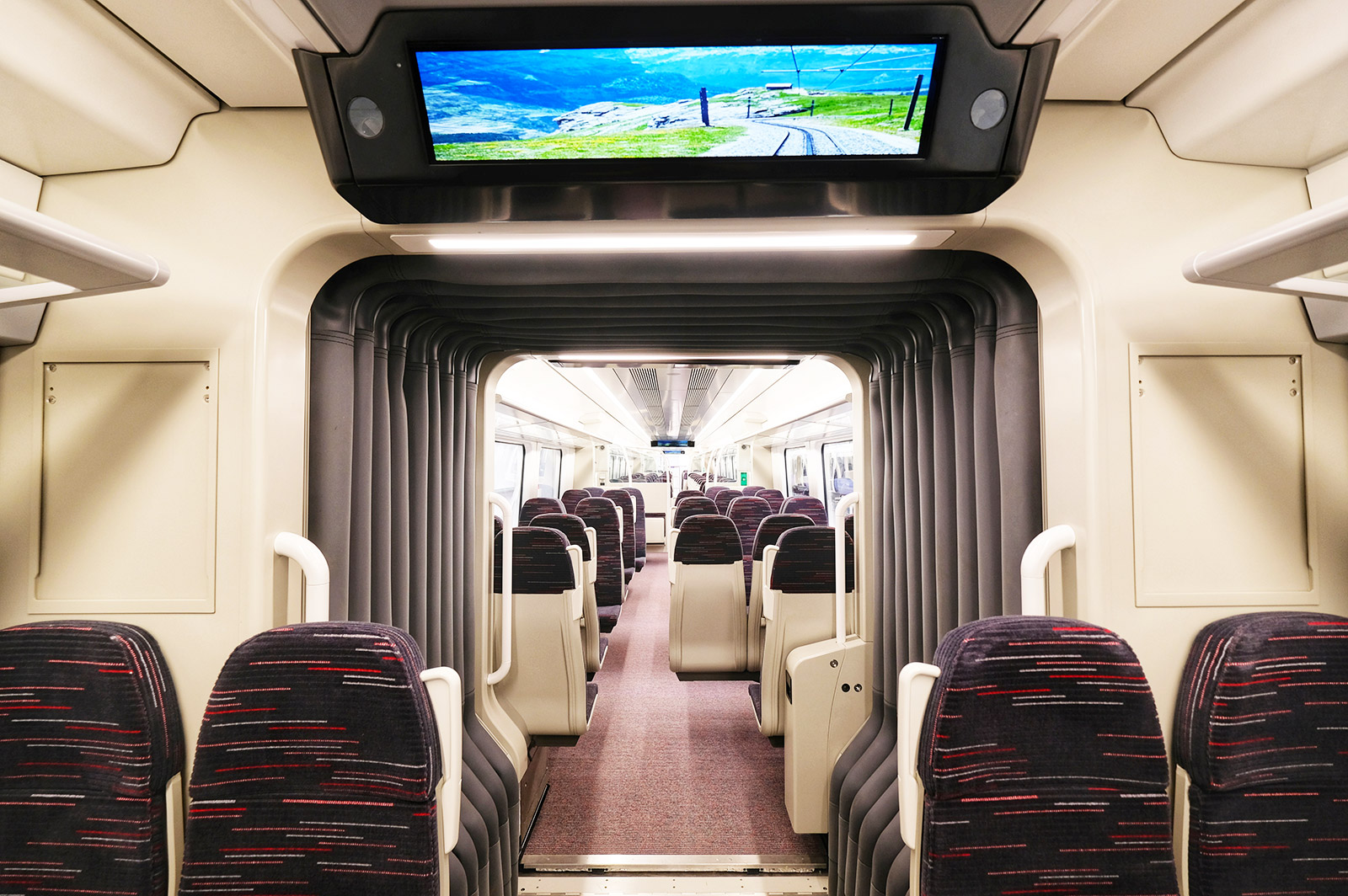 With the new trains, Abellio will be able to increase passenger capacity, as the new EMUs are longer and have more seats. Other features include air conditioning, including an underfloor heating, sockets and USB ports, accessible toilets, bicycle compartments, as well as Wi-Fi connectivity and an improved on board information screens. A distinctive feature are the seats, which have been custom designed for Greater Anglia with a unique "S" shape, which creates more space for luggage in the back.