Since 2012 Abellio UK, subsidiary of the Dutch railways, runs the Greater Anglia franchise. On August 10 the UK government announced that Abellio was again selected as preferred bidder for the new franchise, named East Anglia franchise, that will run from 16.10.2016 until 2025. 
Mega-contract: 22 x 10 and 89 x 5 makes 665 cars!
The new contract comes with a considerable quality boost to the rail services in the region. Improvement of the railway journey means better ticketing services, shorter travel times, station upgrades and the construction of new trains. 1.043 new carriages (169 trainsets) will be built, of which 665 will be produced by Bombardier in its plant in the UK, in Derby. Stadler Rail is mentioned as the supplier of the other 378 carriages.
With the new trains the complete fleet can be replaced. More seats will be available during rush hours (up to 55%). 1.144 train services will be added to the time table during weekdays.
Bombardier will deliver Aventra passenger trains, starting in 2019. The order value is around 1 billion pound. Bombardier is developing its Aventra trains since 2012 and the same type of train have been order for the Crossrail project in London. The electric train is designed in the UK, specifically for the domestic market. Bombardier promises that the Aventra will bring a 40-50 % reduction in maintenance costs, compared to its previous model, the Electrostar.
Below you the see the artist impression of an Aventra train for East Anglia, as made by Bombardier in August 2016. For sure it will change over time when the train design is being finalized. The Aventra's will be used for suburban services in the West Anglia/Great Eastern area. In total, 22 10-car and 89 5-car trains will be built.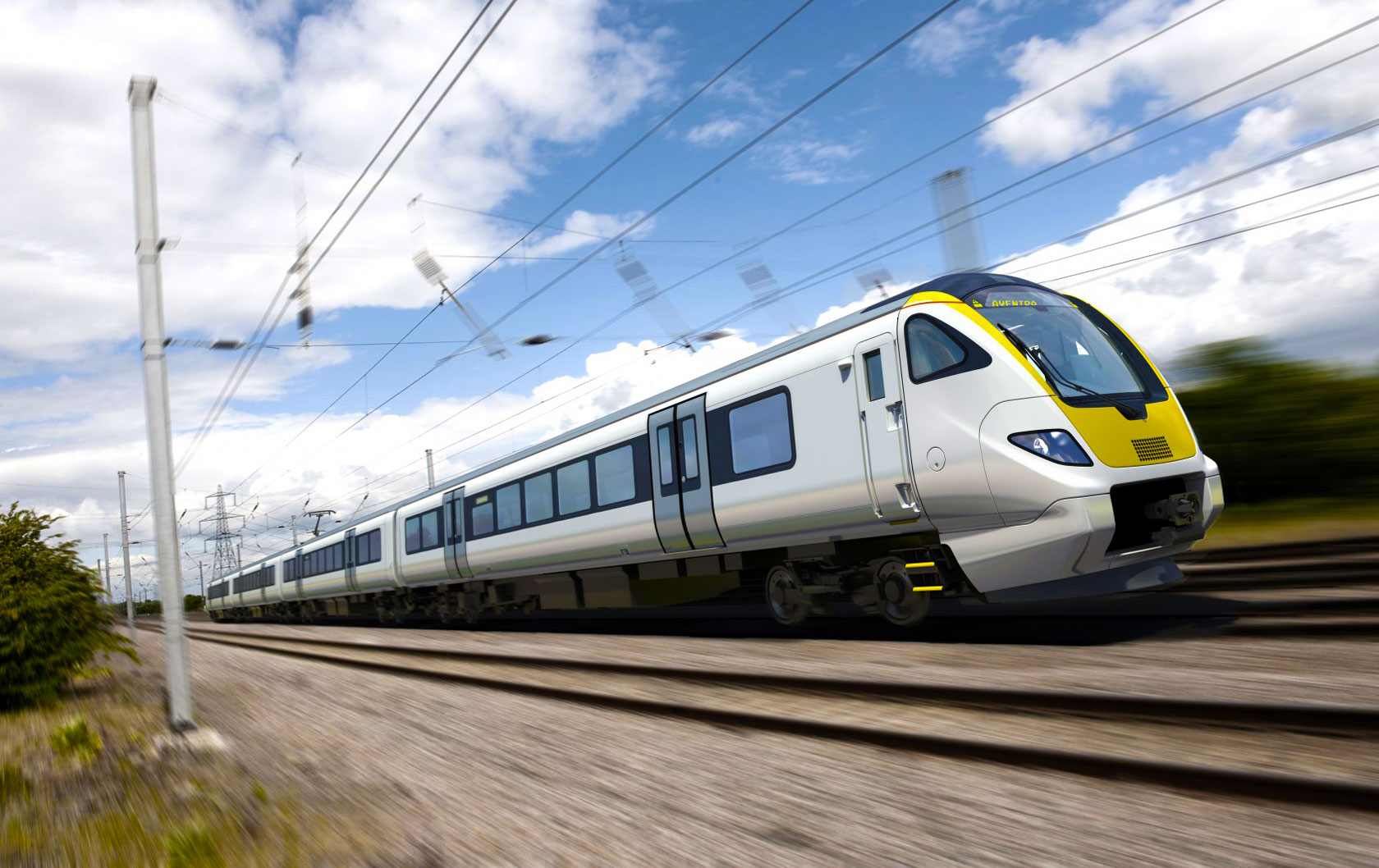 Under the same transport contract, Stadler Rail from Switzerland will deliver FLIRT UK trains in two different versions.