The readers of our Railcolor Weekly (33/34 and 35) know about it: After a long break, several Bure TRAXX locomotives are back in service. We are talking about several black painted TRAXX AC2 machines that were originally used by Rush Rail, the Swedish open access operator that had to file for bankruptcy in December 2016.
We thank Michael knop and Laurent van der Spek for their pictures and support
Rush Rail had seven TRAXXs in its fleet, the designated 185 410-416, financed by Bure Equity AB, an invester that also owned a 30% stake in Rush Rail. After the demise of Rush Rail the locomotives were sidelined. We have no records of these machines being used commercially since then – But now they are back, pulling iron ore trains for Kaunis Ore, which required several adjustments to the machines. Let's have a look: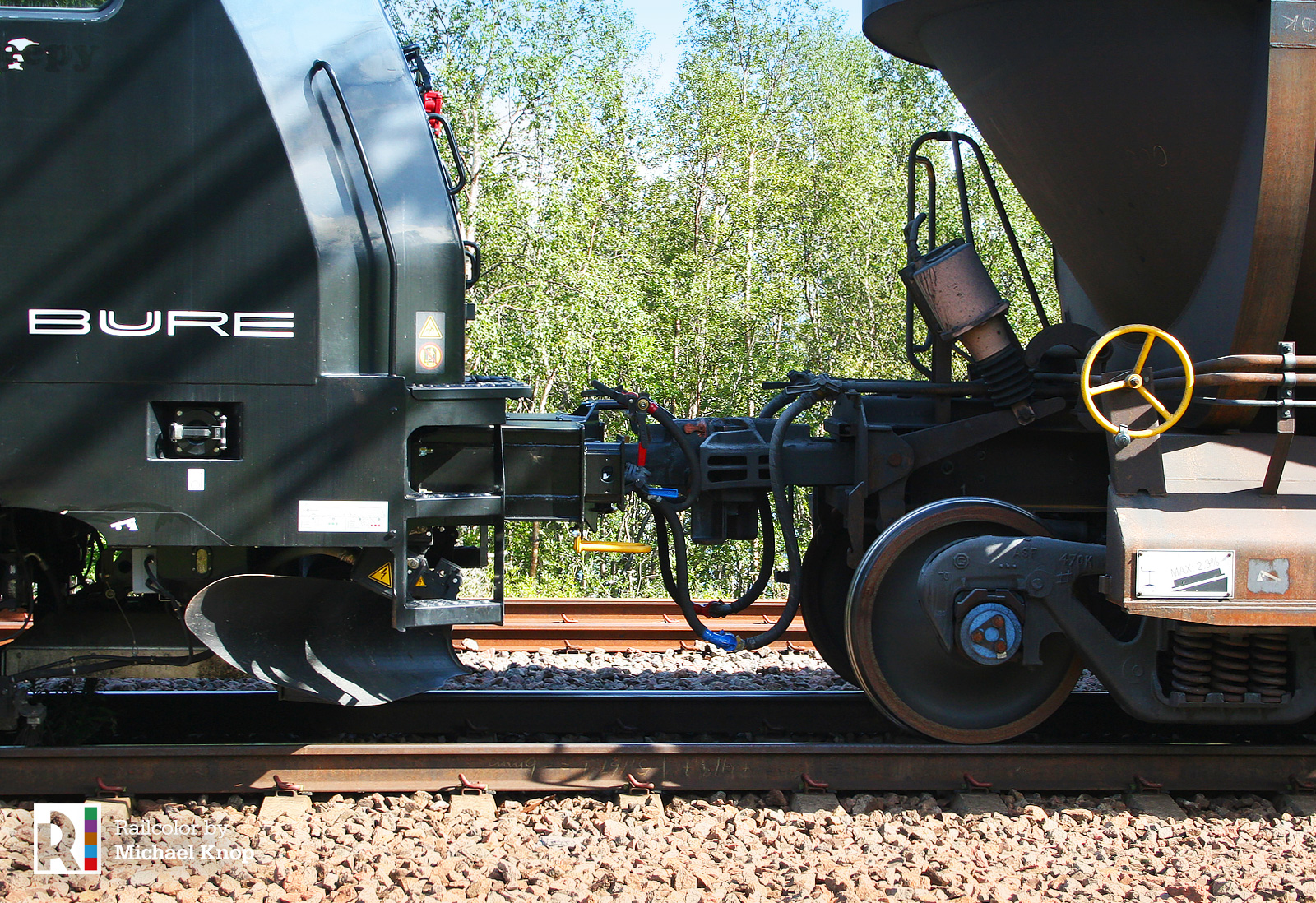 Sorry, to read this article, you need an Expert subscription – for a small fee per month, you will be able to read all our publications + you support the development of this website. Order your subscription here and let's make Railcolor better together!