There are these four all-black TRAXX locomotives that are being used for heavy iron transportations in Sweden. As all railway vehicles, they need to pass their revisions on a regular basis and to do that they travel all the way to Dessau in Germany. Today we find out that (at least) one of them got some exterior upgrades.
We thank Florian Kasimir for sharing his picture with us.
Bure's 185 411 will soon return to Sweden (via the Rail ferry Rostock – Trelleborg) as its regular technical servicing that is taking place during the locomotive's revision has been completed. Curious is exterior appearance – it is the first time we register a black Bure TRAXX sporting the logos of Railcare (the locomotive operator) and Kaunis Iron (the client).
The picture below evidence the changes, along with a soothing black/red/with color balance: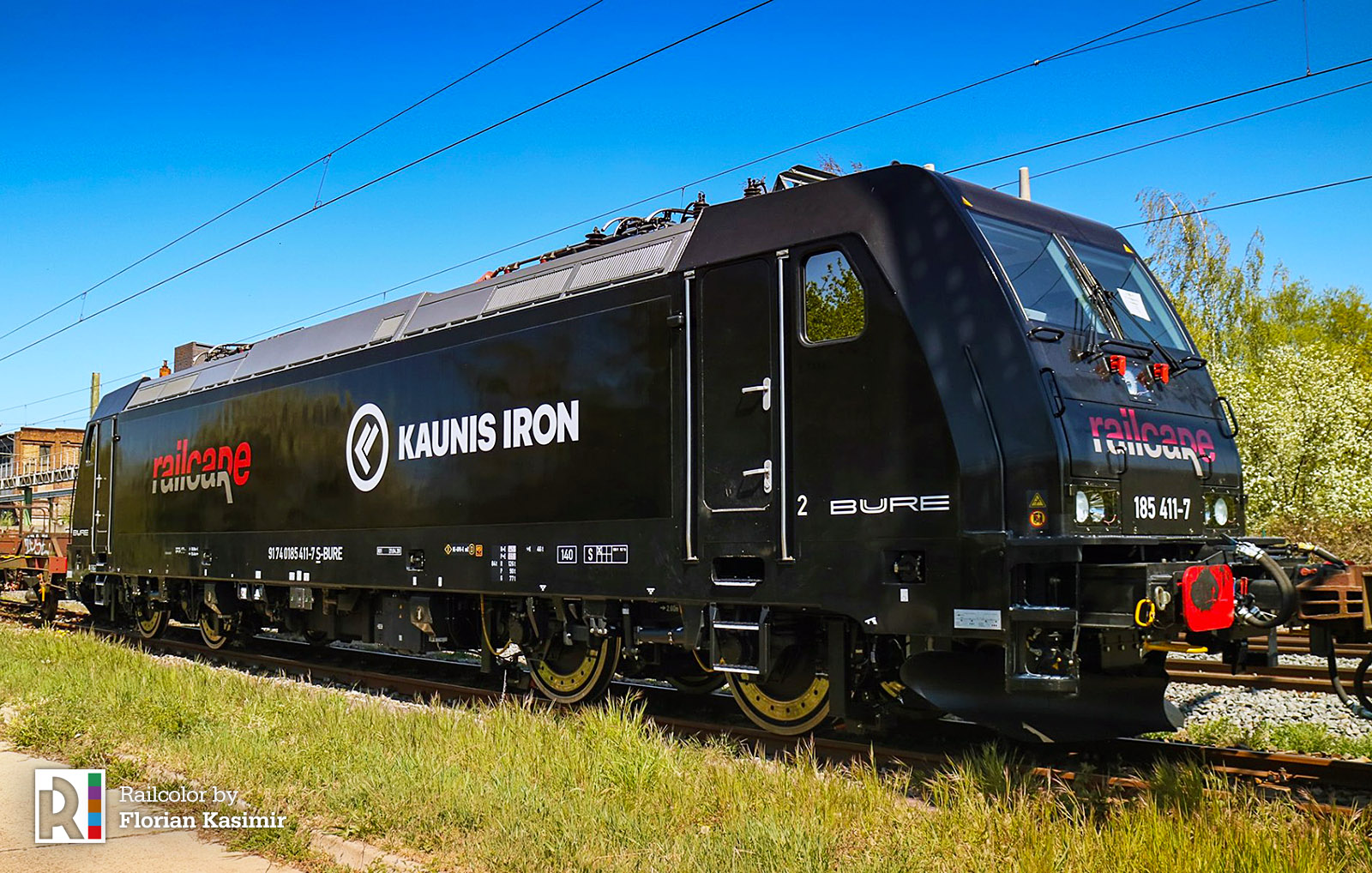 Fleet overview