The Saxonian public transport authority Verkehrsverbund Oberelbe (VVO) in the area of Dresden, is desiring to make the regional train services more sustainable on non-electrified rail lines in its territory more. The lines are in the Westlausitz, Osterzgebirge and the Sachsischer Schweiz. At present, Desiro 2-car DMUs are operating on these secondary lines, both of DB Regio and Städtebahn. 
VVO has ordered the Technical University of Berlin and Bombardier to make a feasibility study for train operations based on battery power, where overhead catenary is absent, starting from 2024.
Text and photo by Quintus Vosman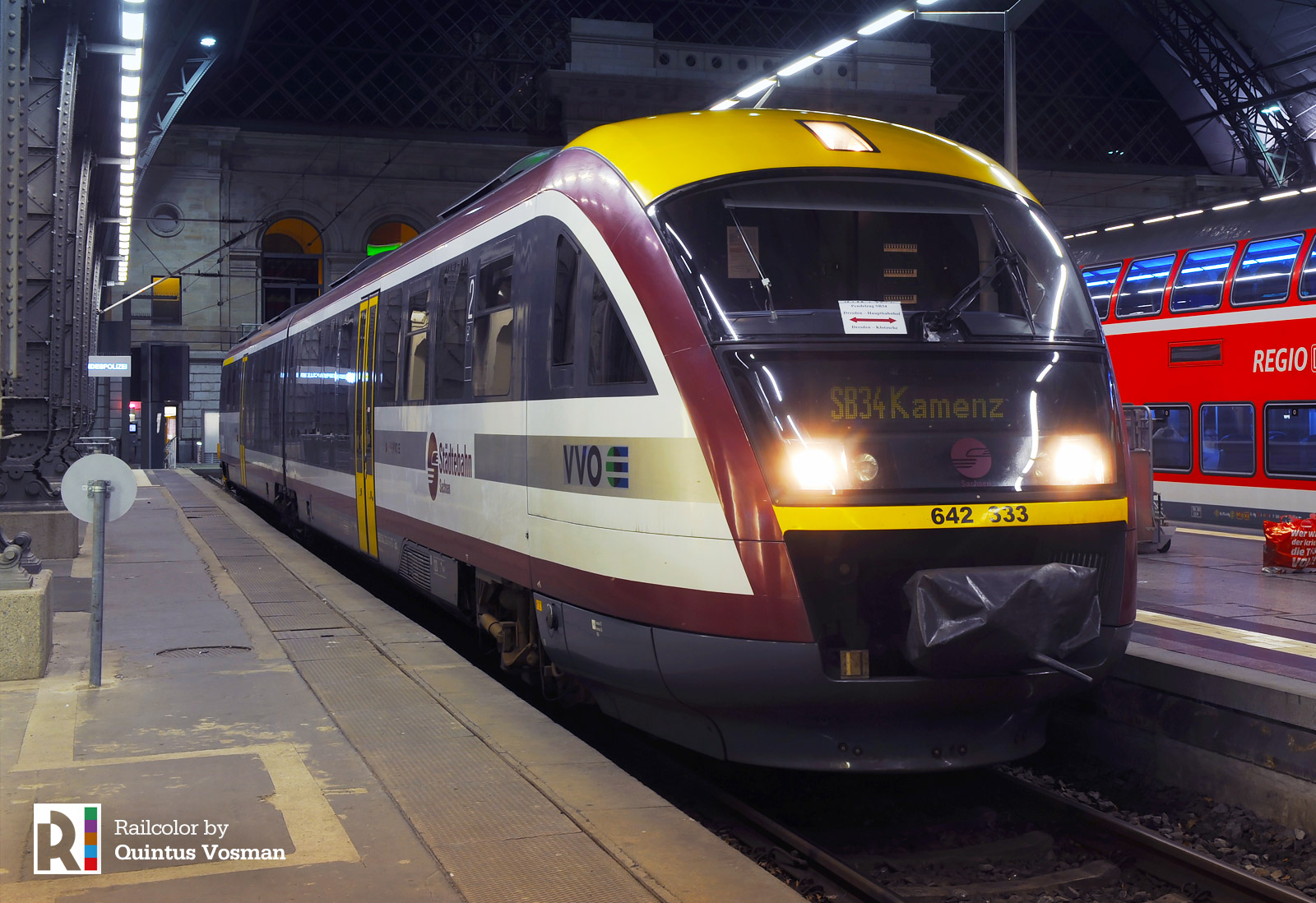 When running under catenary, the train should be powered via the pantograph. Then the energy can be used for propulsion and charging the on-board batteries. The batteries will provide the power required on the line sections without catenary.
VVO says it has selected these two organisations as both have already extensive experience with battery propulsion. The feasibility study is related to the expiry of the present contract for regional train services in 2024. The new regional train contract, as VVO desires, should contain a higher level of sustainability in train operations.
Most of the interest concerns a Battery Electrical Multiple Unit (BEMU) of which Bombardier offers one as a version of its Talent 3. The feasibility study is expected to be completed and presented in February 2019.
Railcolor: A Bombardier Talent 3 train will be on display during InnoTrans 2018. It will be a 6-car train for the Austrian federal railways (ÖBB). That same ÖBB will also showcase a BEMU together with Bombardier's opponent Siemens. This will be Desiro ML type of train.
.