On 24.05.2018 NS (Nederlandse Spoorwegen) and Akiem signed a sale and leaseback agreement for 45 Bombardier TRAXX locomotives. The locomotives, designed for operations in the Netherlands, Belgium, Germany and Austria, pull NS passenger trains in the Netherlands and towards Belgium using the high-speed line. Akiem was awarded the contract following a competitive bidding process. For the period of the lease contract, which is due to start in June 2018, NS remains responsible for the maintenance and operational management of the locomotives.
For Akiem Group, this sale and leaseback contract is a major step, as it demonstrates the group's ability to design and deliver innovative tailor-made solutions that help meet customers' challenges.
"This major investment with NS strengthens Akiem's position in the Benelux network and increases the company's coverage of the main European corridors, with a fleet of 440 locomotives by the end of 2018," says Fabien Rochefort, Akiem Group CEO.
Railcolor: This deal concerns the 45 (19+18+8) TRAXX MS2e electrics with DE/AT/BE/NL package that NS acquired in 2014-2016. The designated 186 001-045 are currently being used for Intercity services connecting in the Netherlands and Belgium that make use of high speed lines. They are being operate in sandwich mode with ICRmm coaches. This is a temporary solution until new rolling stock, to be delivered by Alstom, will arrive. In a few years the coaches will be withdrawn and for the NS Akiem locomotives a new purpose will have to be found. In this light, a sale and lease back agreement is a wise decision.
Akiem will take over all 45 locomotives from NS in June. For now, there are no changes planned for the livery of the locomotives.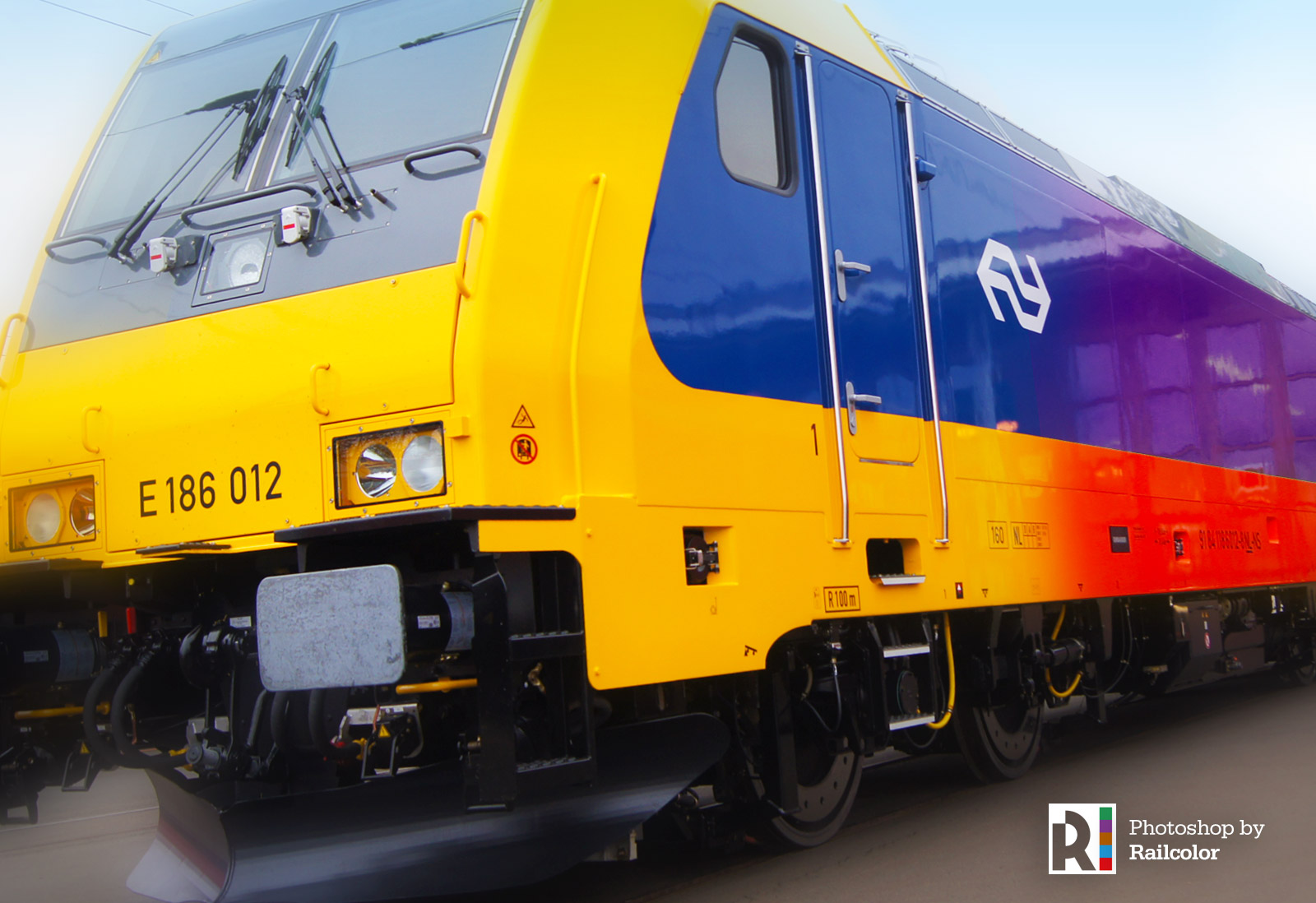 In social media:
New customer ! Akiem is thrilled to announce the
closing of a sale and leaseback contract with NS for 45 locomotives designed for operations in the Netherlands, Belgium, Germany and Austria. #NS #partners #innovative #TailorMadeSolutions #Locomotives #TRAXX pic.twitter.com/5lnT8QVY33

— Akiem (@Akiem_live) May 31, 2018