It is brand new, and still it looks so familiar. But this really is the first TRAXX MS2e locomotive to be delivered to the Captrain group. 
Locomotive 186 151 is the first of six locomotives with DE/AT/BE/NL package. Captrain announced the order in January 2017. The design of the locomotive is not a surprise. Many TRAXX locomotives (series 145, 185, 187, 285 for example – and the 483s in Italy) in many different countries have the similar paint scheme. The front is white, cab roof/sides are line green, the is light grey, the frame is dark.
186 in Captrain design; again
Yes there have been TRAXX MS2e electrics in this livery before. Remember 186 148, 149, 150? These Macquarie Rail locomotives were hired to Captrain Deutschland in 2010-2013. They however had a light grey frame and weird large front numbers.
Number 186 151; again
And then the designation. Also number '186 151' we have seen before. The same number was used for Bombardier 34314 when it was released in 2007, but it was changed into 186 901 as soon as the machine arrived in Italy.
Over the past years, Bombardier is really filling the gaps in the 186 numbering system.
Pictures from today's maiden run of the new 186 151: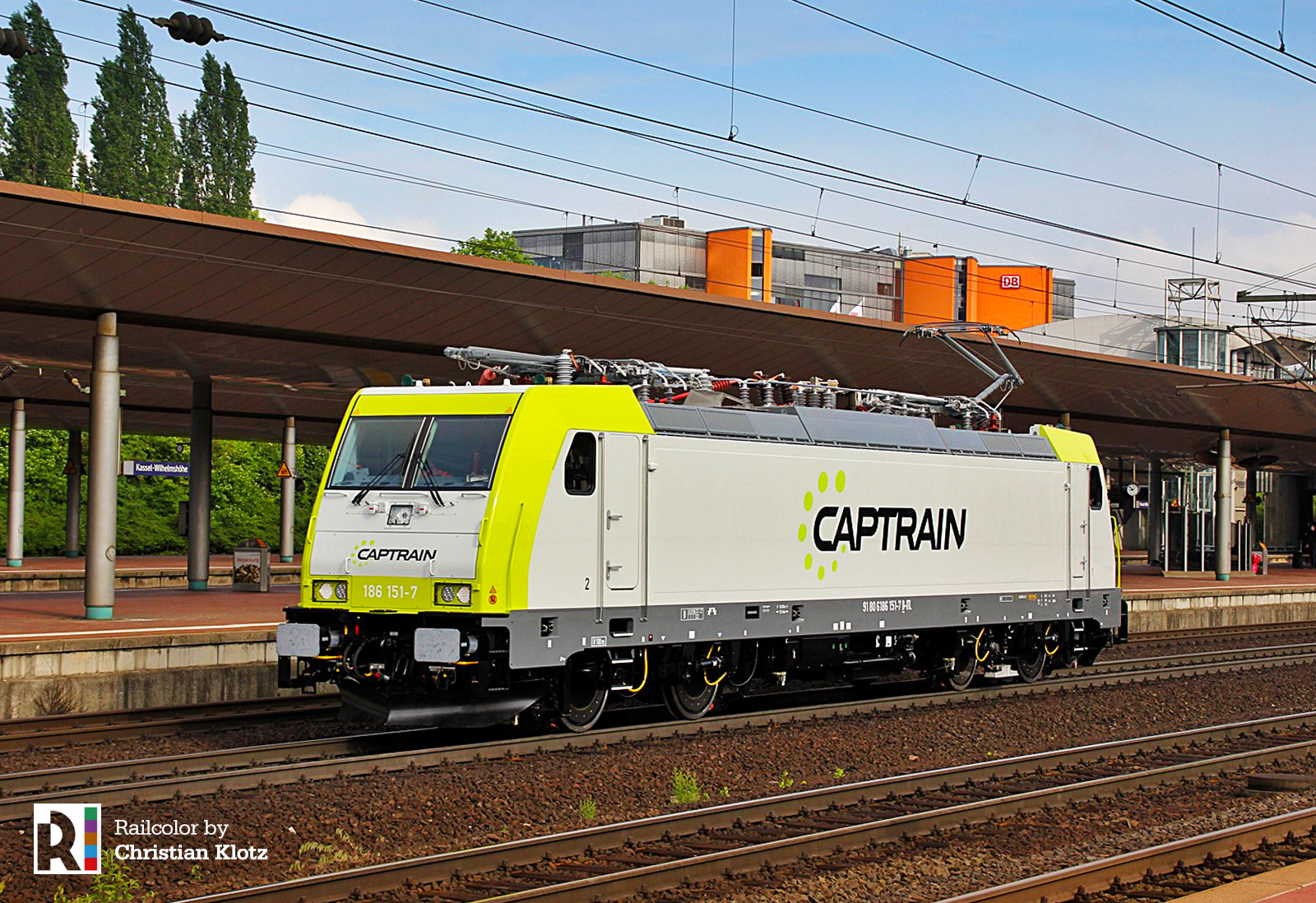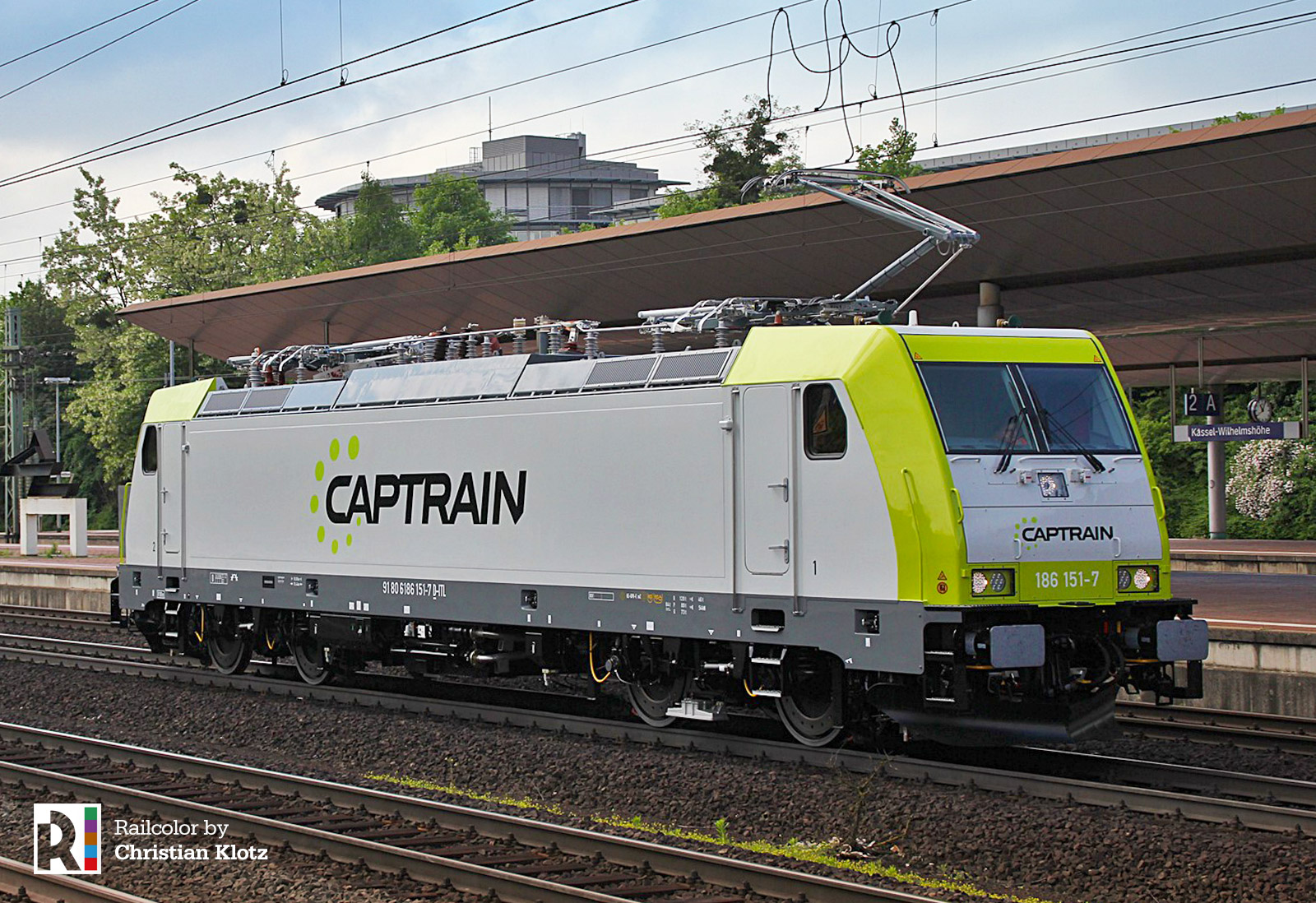 Update 29.05.2018: This is 186 153