Revolution VLR is developing a new generation of Very Light Rail (VLR) vehicle.  They intend to reduce costs necessary for rolling stock and infrastructure to keep public rail transport services for rural and suburban communities available. It could even boost the reinstatement of disused routes.
Revolution VLR is the name of a consortium of industrial, design and financial companies in cooperation with universities and regional/local governmental bodies. On 11.05.2018 rolling stock leasing company Eversholt announced it is also joining Revolution VLR.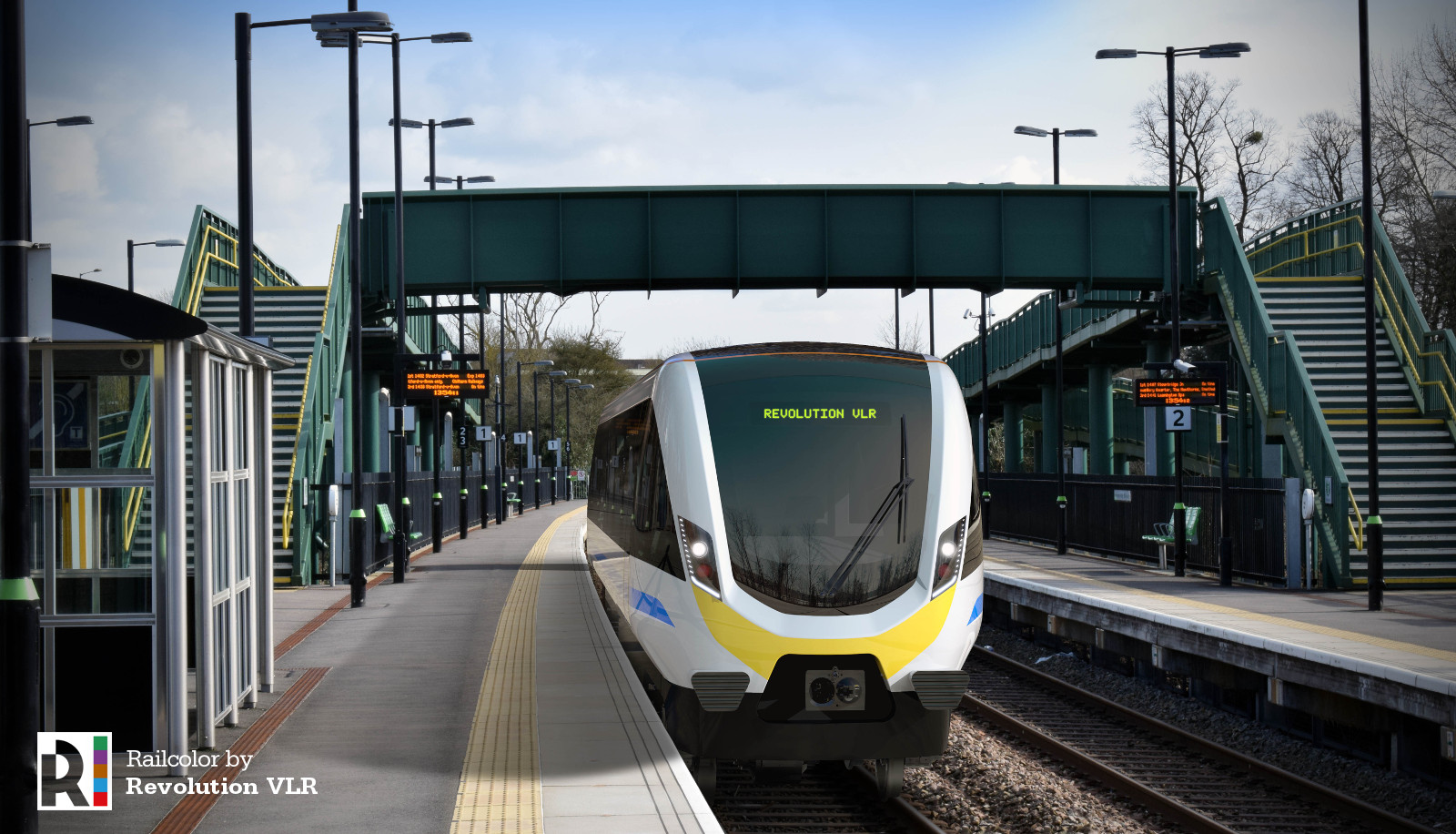 Aspects Revolution VLR is looking into:
reducing weight by material optimalisation in costs, durability and fabrication;
storing energy more efficiently;
optimizing propulsion systems and increasing sustainability – hybridization;
improve vehicle – infrastructure interaction and their dynamics;
optimizing existing and new infrastructure – safety, noise, durability, use of materials;
improving command, control & communication systems;
improving the passenger experience – better knowledge of passenger needs
 The VLR vehicle
The typical 'Revolution' VLR vehicle will be a bi-directional, 18m long motor car with seating for 60 passengers and standing room for a further 60 passengers. The use of lightweight materials and a modular structure should result in a weight ratio of one tonne / linear meter (length 18 meter, tare weight 18 tonnes). The VLR motor-cafull will have an 'electric launch' from stations. It will have a regenerative braking system and a hybrid propulsion system (diesel + battery) – so no need for costly electrification programs.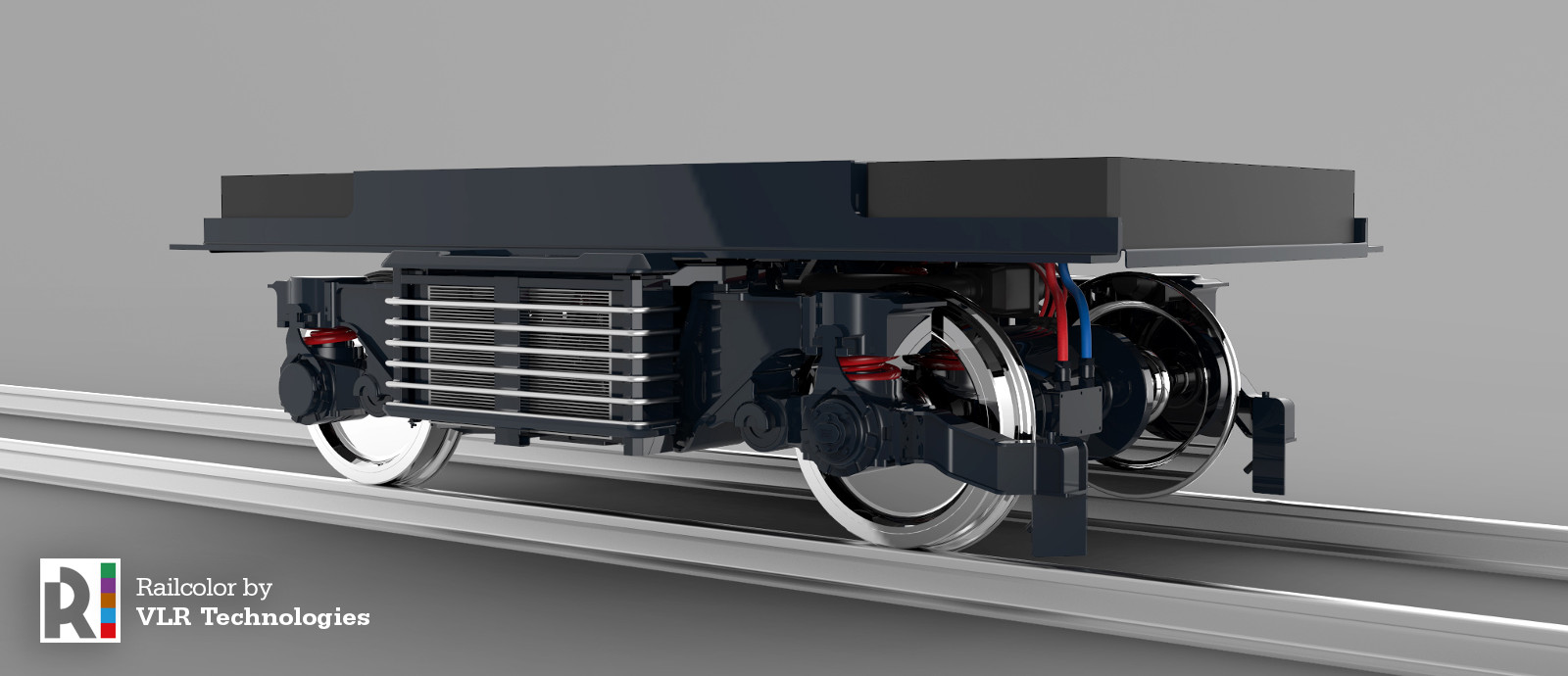 A brief VLR history
In November 2013 the Revolution VLR consortium successfully developed a self-powered bogie with an integral hybrid propulsion system plus a kinetic energy recovery system. The development was funded by the RSSB 'Future Railway Enabling Innovation' program of the government's Department for Transport. It utilizes off-the-shelf, commercial vehicle components to reduce overall manufacturing cost and improve reliability and maintainability.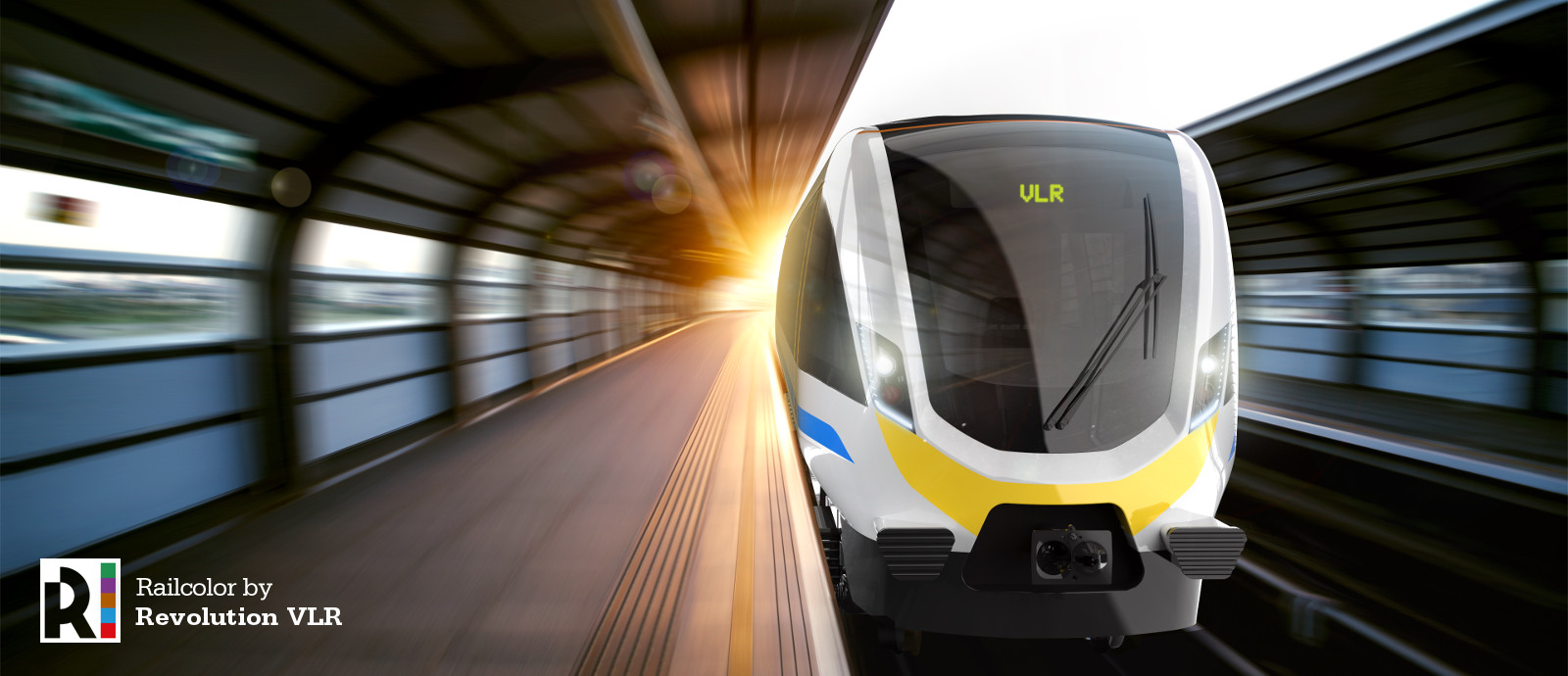 Early 2016, the drive technology was demonstrated in a laboratory. By August 2016, the detailed design for the bogie and a concept design for the vehicle itself were completed. The next step is the construction of a full scale demonstrator vehicle. The first motor car should be completed in 2019.
Revolution VLR is planning on building its own factory and test center in Castle Hill in Dudley. The site is that of the former Dudley rail station. It will also be an innovation center for an 'holistic approach' to public transport solutions.