KeolisAmey unfolded its plans for the Wales and Borders network on 4 juni 2018 after being announced the winning operator of this franchise. In partnership with Transport for Wales (TfW) it will further develop the South Wales Metro.
Starting on 14.10.2018 new operator KeolisAmey, a joint venture between international transport operator Keolis and infrastructure asset management specialist Amey, will improve public transport in Wales with more services, better stations an a more reliable network. KeolisAmey will take over from the current operator: Arriva Trains Wales.
Andy Milner, Amey's Chief Executive, said: "we are excited to be taking on the Wales and Borders contract".

The improvements mentioned will be the result of investments worth £1.9 billion that will be done over the 15-year contract period, from 4 june 2018 until 14 October 2033. It should result in a transformation in rail travel for the people of Wales.
Alistair Gordon, Chief Executive of Keolis UK, said: "We are excited about the transformation we're going to deliver here in Wales"
The contract also includes the next phases of South Wales' Metro. a network with new metro vehicles returning to the streets of the Wales' capitol of Cardiff.
Wales and Border: 95% of the rolling stock will be new
KeolisAmey will spent £ 800 million on replacing trains in Wales. It says 95% of journeys will be made on new trains within five years and 50% will be assembled in Wales. This 50% could be Civity diesel trains being build in the Welsh city of Newport, where CAF is setting up new production facilities. A new plant will open in autumn 2018. West Midlands Trains has the same Civity diesel trains on order.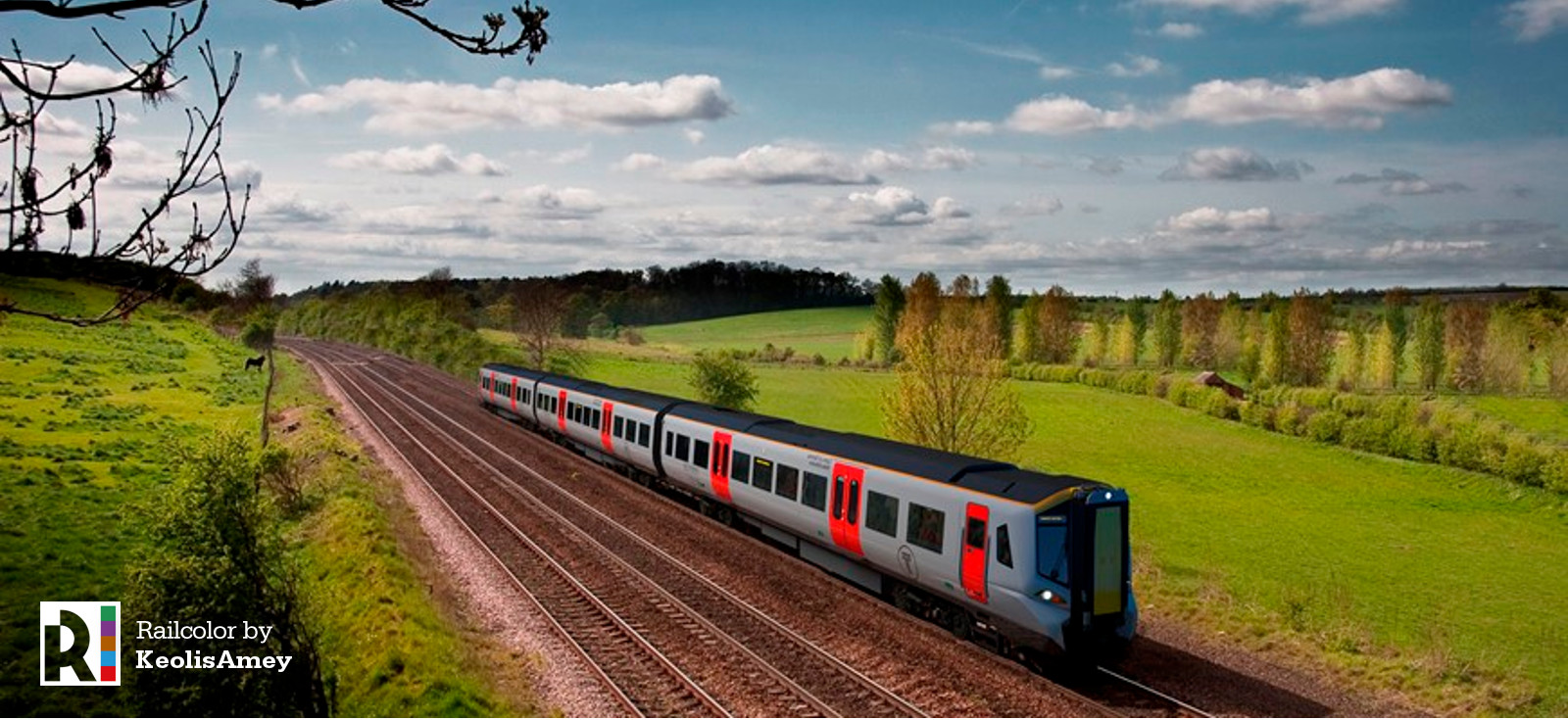 KeolisAmey has also released an design impression of a tri-mode Stadler Rail FLIRT train (a 'TMU'?). Besides power from diesel engines an overhead lines, like the bi-mode FLIRTs for Greater Anglia, the Stadler FLIRTs for Wales will additionally be able to run on battery power.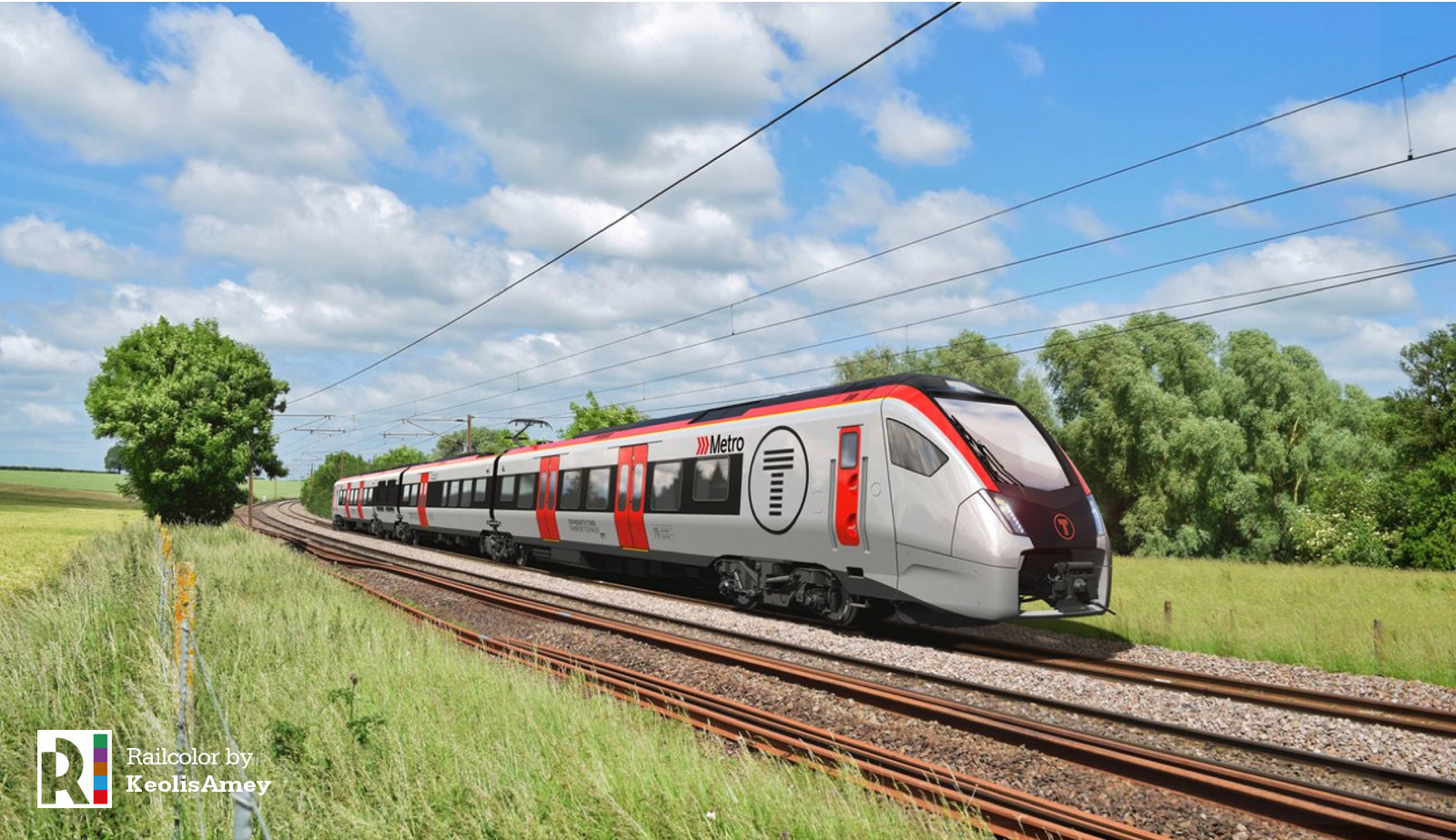 With the South Wales Metro KeolisAmey will be improving the public transport between Cardiff and the south Wales valleys and beyond. Here it wants to introduce bi-mode (overhead/battery) Citylink lightrail vehicles from Stadler Rail.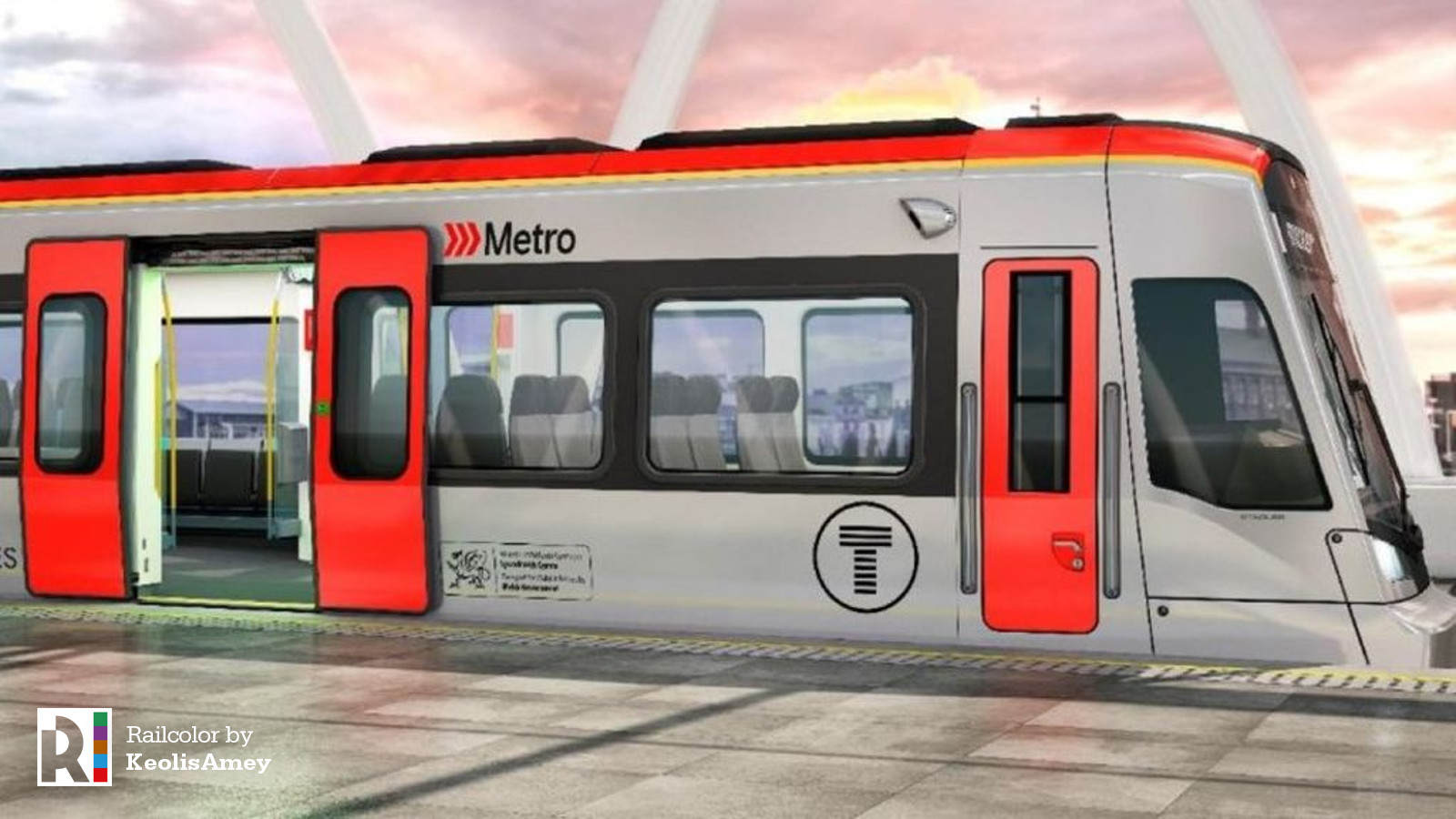 Update 07.06.2018: expected rolling stock orders
Although no formal orders have been announced yet, KeolisAmy has released a presentation with exact figures about the new rolling stock that will most likely come to Wales:
CAF (to be built in Newport)
Civity diesel trains: 51x 2-car units & 26 3-car units (to be based at Chester/Machynlleth).
Stadler Rail
FLIRT UK [diesel]: 11x 4-car units (to be based at Canton)
FLIRT UK tri-mode [diesel/overhead/battery]: 7x 4-car units & 17x 3-units (also to be based at Canton)
Citylink bi-mode LRVs [overhead/battery]: 36x 3-cars units (new metro vehicles depot)
Vivarail 
Additionally, existing rolling stock (ex-GWR/ex-Greater Anglia/ex-LNER) will enter service with KeolisAmey in Wales, such as Class 170 Turbostars (DMU) and Mk.4 locomotive-hauled coaching stock.