CER Cargo's fleet of strikingly painted new locomotives is growing. And more are to come. This time a first EffiLiner 1600 has been added to the line-up: this 753 609.
Update: On 28.03.2018 CZ Loko officially handed over the locomotive to CER Cargo.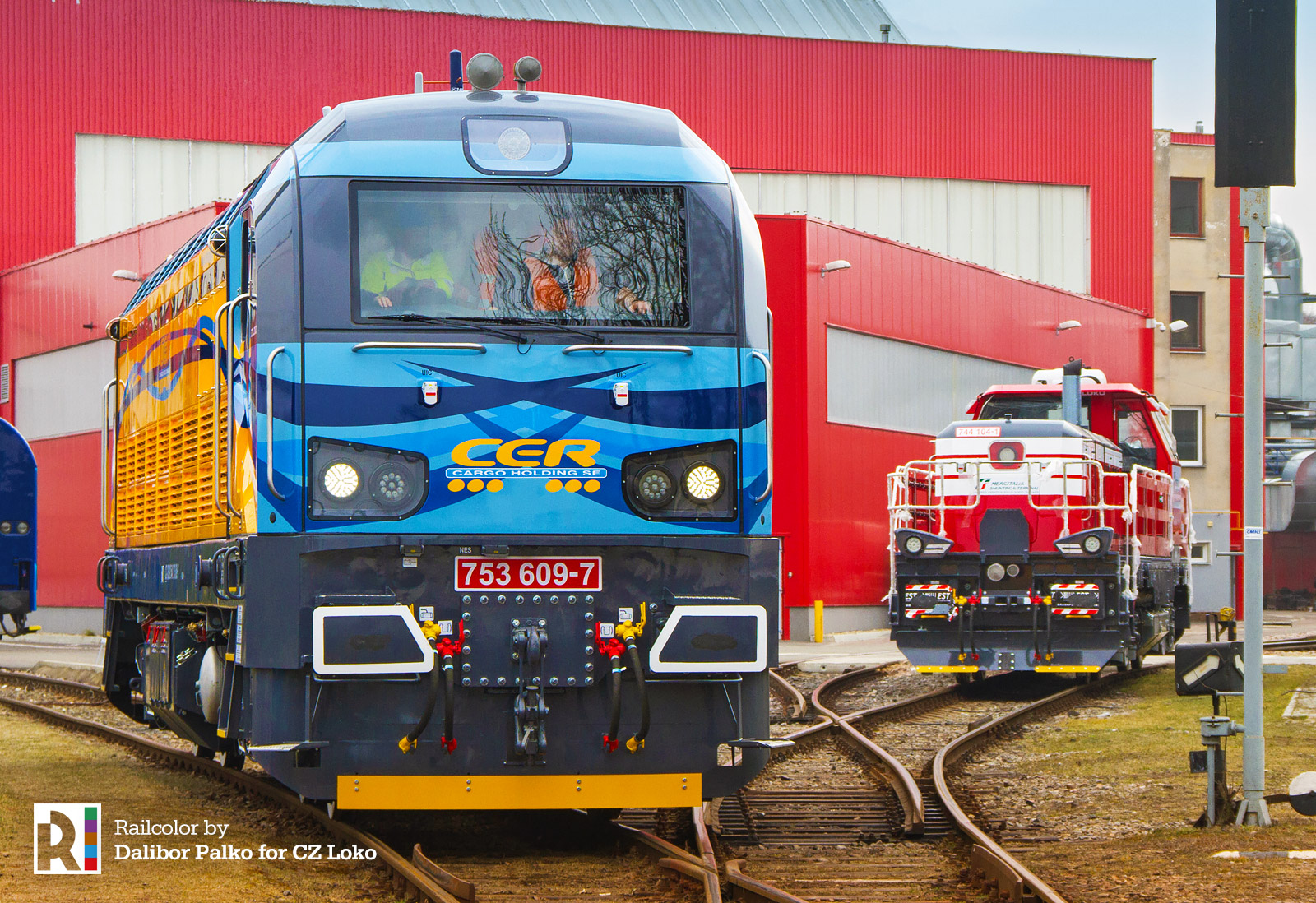 CER Cargo is the fourth customer for the 1.550 kW (Caterpillar 3512C diesel engine) main line diesel locomotive built by CZ Loko. SD-Kolejová Doprava, Unipetrol Doprava, Prvá Slovenská železničná (PSŽ) have similar machines in their fleet. The 4-axle locomotive has a top speed of 100 km/h and a maximum traction effort of 202 kN. 
The completion of 753 609 is a good opportunity to have a closer look at the recent acquisitions by the CER Cargo Holding, an overview:
– Softronic Trans Montana 20: 610 100
– Softronic Trans Montana 21: 610 101
– Softronic Trans Montana 25: 610 102
– Softronic Trans Montana 34: on order
– CZ Loko EffiShunter 1600: 774 714
– CZ Loko EffiLiner 1600: 753 609 for CER Hungary
– CZ Loko EffiLiner 1600: planned – to be operated by CER Slovakia
– CZ Loko EffiLiner 3000: 365 002 – Ordered for CER Slovakia